Balch Press Room
Ideas to spark your imagination
The Balch Hotel is an excellent spot for weddings, reunions, retreats, business meetings, bike trips, car clubs or a romantic getaway for two.
We're centrally located where the Columbia River Gorge meets Oregon's high desert, and with 350 days of sunshine, it's a great getaway.
Join us at a place that inspires personal re-connection and rejuvenation ….
The expanse and simplicity of the country with wide open meadows, big sky and majestic mountain generates a clarity of mind and heart that settles the soul.
For more information contact:
Josiah Dean, Innkeeper
josiah@balchhotel.com
541-467-2277 | cell:541-761-0142
PO Box 5 | Dufur, Ore. 97021
Fact Sheet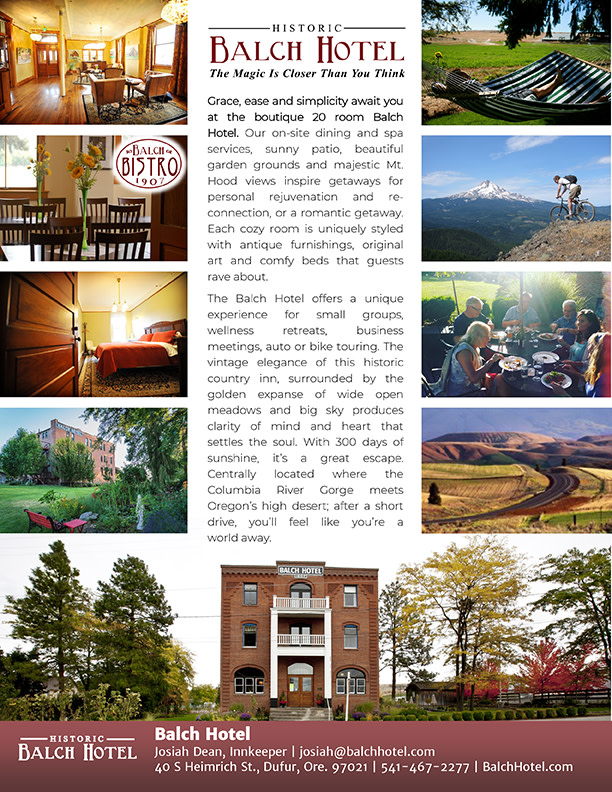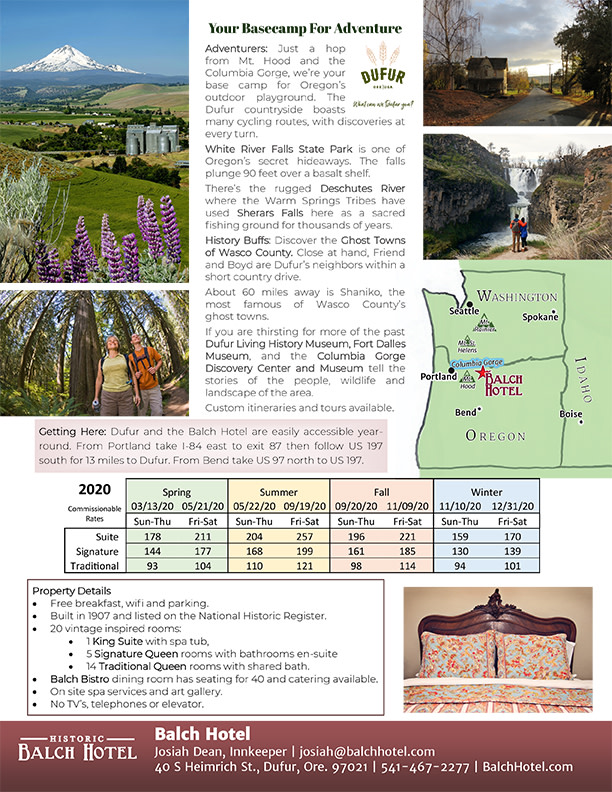 Sample Itinerary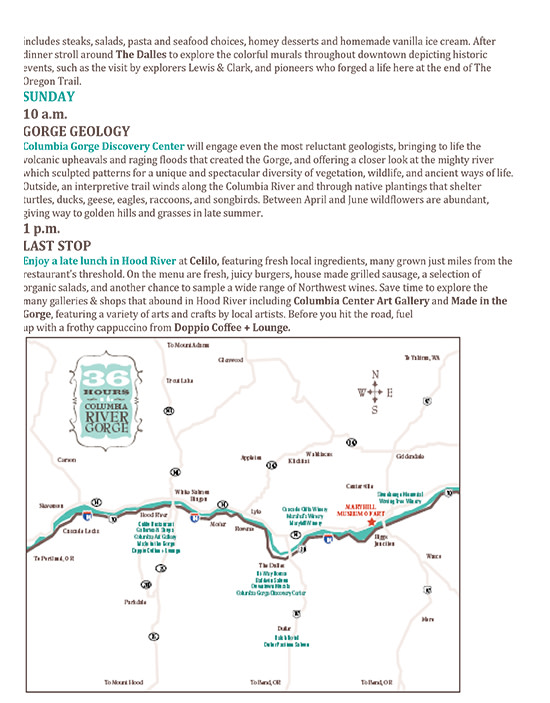 More ideas for things to do can be found in these blog posts:
We are changing the way business is done
Be a part of our vision
Mission:
The Balch Hotel is a unique, boutique hospitality experience that joins the stunning natural beauty of the Columbia River Gorge with local, sustainable, community-centered resources in an elegant, historic, retreat-like setting.
Our Values:
Exceptional Hospitality
Elegance and Beauty
Connection and Community
Sustainability and Environment
Creativity and Possibility
Vision:
We are a regional destination that magnetizes visionary thinkers and leaders who need a place to relax and restore themselves. We provide amazing experiences of reconnection that allow our hotel, retreat and wedding guests' lives to flourish. We embrace a new model for sustainable, collaborative, visionary business that honors work/life balance.