Get Away and Get Back to Your Self
Elegant rural retreat in a historic setting
Get Away From it All
When life gets crazy and hectic, step away from it all, into a magical world meant to soothe and inspire you. With 300 days of sunshine, it's a sunny getaway to a simple, elegant, rural space, surrounded by the serenity of nature.
Visit an historic, award-winning 20 room boutique inn, where exceptional hospitality is more than just an idea. Experience the expanse and simplicity of the country with wide open meadows, big sky and majestic mountain that generate a clarity of mind and heart that settles the soul.
Where the Columbia River Gorge Meets Oregon's High Desert
Centrally located in the Columbia River Gorge, just 13 miles (21 km) south of The Dalles, Oregon. A quick 1 hour, 40 minutes east of Portland, 3.5 hours from Seattle, and 2 hours from Salem or Bend.
After a short drive, you'll feel like you're a world away. Car Free? You can even bicycle here.
When you arrive...
At check in, fresh handmade (and bagged) chocolate chip cookies (from scratch) await. Everyone is wearing masks and keeping distance. Hand sani is nearby.
You'll be directed from the turn of the century lobby to your room, one of 20 deliciously appointed with charming antiques, original art, and a comfy bed. No elevators, TVs or telephones.
Surrender into Bliss
Schedule a session at Spa Sanctuary or explore any of our Wellness Experiences or Special Packages Then lounge or do yoga in the gardens, meditate under the evergreens or write by the Koi pond facing Mount Hood. See Sanctuary treatments and experiences here.
View the original local art on display throughout. Enjoy the common areas inside and out. Chat with other guests or enjoy your privacy.
Dining at the Balch
Order a bite to eat at the Balch Bistro: simple handmade food with rustic, artisan specials on the weekends. As we are a boutique property with variable occupancy, our hours of service varies seasonally. Reservations are always a good idea.
Enjoy sipping a glass of local wine or a cold beer from our Bistro Bar, while you enjoy books and games from our library. Relax on the slate patio under an umbrella, or warmed by the fire pit depending on the weather.
Our fare is handmade and rustic, with fresh, local, and (often) organic. (See the Bistro page for details.)
The Balch Bistro offers Happy Hour specials daily from 4pm to 5pm (Winter: Thursdays thru Sundays.)
Dinner is available by reservation from 5-7 pm. Call 541.467.2277 (Winter: Thursdays thru Sundays.)

For more options or late arrivals, dine in The Dalles, (15 minutes) if you're coming from I-84.
Breakfast Is Served!
Next morning awaken to freshly brewed, locally-roasted coffee or local Organic teas, then enjoy a hearty rustic breakfast basket that's included with your stay.
Now you're ready for whatever magic life throws your way. Travel lightly!

Explore the area:
Whether you are alone, with your sweetheart or a gaggle of girlfriends you can create the rejuvenation experience you need.
If adventure calls, you'll love being so close to the outdoor playground of majestic Mount Hood, and the mighty Columbia and Deschutes Rivers. Explore nearby on bike, water, or foot.
If you're a culture lover, after appreciating our local artists' work, check out all the history and art nearby.
End your day one of many great wineries, breweries and cideries all nearby.
While there's plenty to do or see, you might relish doing a whole lot of nothing!
Planning A Retreat, Wedding, or Meeting? Let Us Curate Your Event
The Balch Hotel is an excellent spot for destination weddings, reunions, retreats, business meetings, bike trips, and car clubs. See more information here.
---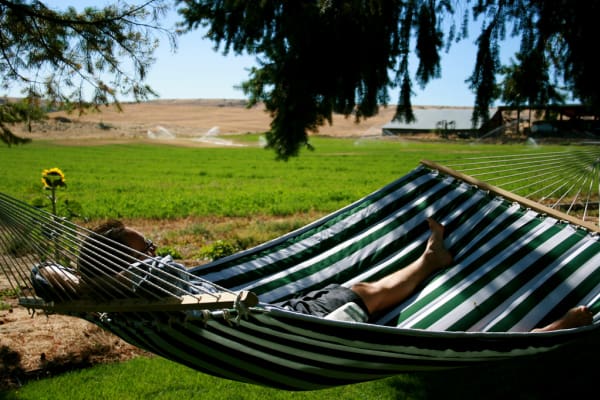 Why You Should Book Direct
Best Rate & Amenities Guaranteed
We offer many extras with your stay when you book direct:
Free Wifi
Gourmet breakfast made from scratch
Fresh baked cookies upon your arrival
Book Now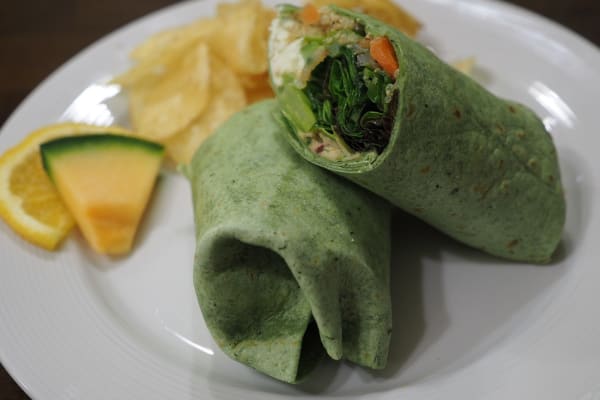 Join us for a delicious dinner
Fresh, light, local
As our overnight guest, you no longer have to leave the grounds to satisfy your hunger. We heard your pleas and we're excited to offer you an option for mid-day and evening meals--updated seasonally and with specials on the weekends.
See our menu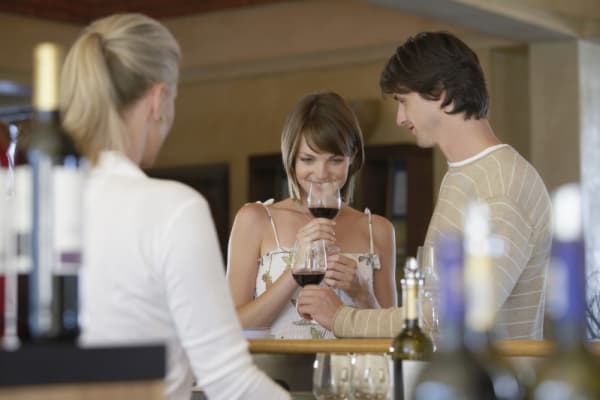 We always have something happening
From weekend packages to evening events; we keep it interesting
Doing interesting things makes life richer. Check back often: we're always adding new experiences to excite & inspire you.
Explore Events
---
---
Please Note
About Your Stay
Inclusivity:
At the Balch we cultivate a culture where everyone is embraced and valued for who they are so they can shine—staff and guests alike. As leaders and visionaries in hospitality, we welcome people from all walks of life, regardless of race, religion, ethnicity, sexual preference or gender affiliation.
In a small, rural, community it feels important to be explicit about this. We value diversity because we know this makes life more interesting and everyone benefits. All of this is a long-winded way to say: you're welcome here.
Children & Pets
As we recognize the comfort of offered by animal companions, we now have a limited number of pet friendly rooms. Call 541.467.2277 to ask about your room options.
As a place that inspires relaxation, re-connection and rejuvenation we aim to ensure a peaceful environment for our guests. Given that we are a small historic property, (absent modern soundproofing), we therefore do not allow young children (under age 9.)
Amenities
We have no elevator, TV's or phones. (We do have free Wifi and free on-site parking.) We do offer complimentary locally roasted coffee and local Organic Teas upon request/
How To Help During Pandemic
Many of you have inquired how we're doing. To mitigate against this devastating loss of business, we're encouraging you to purchase gift certificates for future travel. Shop locally, as many small businesses are impacted. And of course, wear a mask and wash your hands!
Book Now
---
Come Find Us
Where the Columbia Gorge Meets Oregon's High Desert
---
Sign Up Today
Be the first to learn about our seasonal promotions and special deals via email.
By clicking "Sign Up" I agree to the Terms of Service.
TripAdvisor Reviews
We strive to provide an exceptional level of service for every guest, and are proud to have a 4.5-star rating on TripAdvisor.
View Reviews