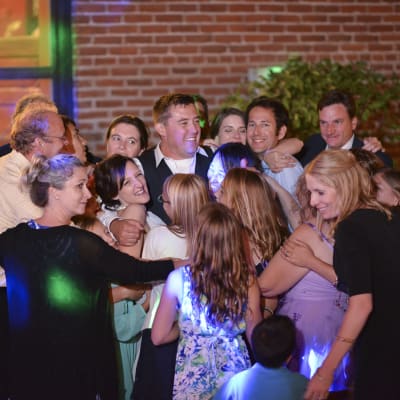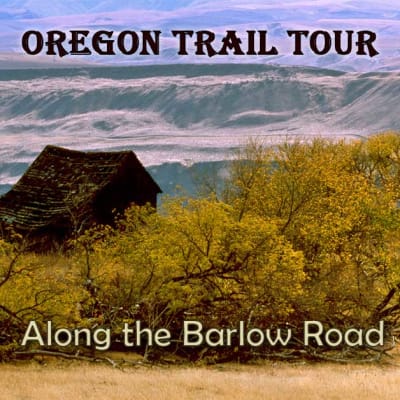 Oregon Trail Tour: Barlow Road
OCTOBER 18-20
Tour & Workshop with Wendell Baskins
Overland pioneers travelled over 1800 miles on the Oregon Trail before getting to the most difficult leg of the journey through the Gorge. One perilous option was traveling on makeshift rafts from The Dalles, down the white water of the Columbia — many often did not survive.
In 1845, the Barlow Road was created as an alternate overland route. Starting in The Dalles, traveling through Dufur to Mount Hood and onto Oregon City, this overland toll route was difficult, often taking 2 weeks to cover 150 miles of rugged terrain.
The silent reminders of this journey are in evidence today if you know where to look.
Join the curious to explore the surviving remnants of this last section of the Oregon Trail from The Dalles through Dufur and beyond towards Mt Hood.
Led by expert Oregon Trail and Barlow Road historian and storyteller, Wendell Baskins for a fun weekend as you actively explore the trail that is often hiding in plain sight. Travel by tour bus with a guide who'll keep your attention with facts and stories known by few.
Enter the timeless imagination of traveling in a more primitive time. Start and end your day at the Balch, enjoying modern day luxuries of prepared meals, cozy beds and warm baths. Linger and socialize in easy connection with other guests on the tour.
Friday Gather in the evening after dinner and meet other tour participants over dessert followed by an engaging presentation mapping the trip by Wendell Baskins.
Saturday Roam the area by tour bus, reviewing the journey on the Barlow Road with fellow adventurers. Light to moderate hiking may ensue. Box lunch is provided for a picnic lunch along the trail.
Sunday After leisurely breakfast and check out, you'll travel by caravan in your car to The Dalles.
Deepen your understanding of the Oregon Trail and Barlow Road, exploring the history and lore at the Columbia Gorge Discovery Center and Wasco County Historical Society Museums.
Or an alternate option for more local color is Fort Dalles Museum, also wonderful.
Lunch on your own in The Dalles, as you travel back home at your leisure.
All other meals and activities included. Some light hiking may be optional.
WEEKEND ITINERARY*
(*SCHEDULE IS APPROXIMATE AND SUBJECT TO CHANGE.)
FRIDAY EVENING
Check in any time after 3 pm.
Enjoy dinner at the hotel. Light fare menu is available along with our Tri-tip Friday special; served with chef Debra's famous chimichurri sauce, potatoes and seasonal vegetables.
Please make reservations so we can be sure to seat you! 541.467.2277
7 p.m. Wine & Dessert Reception, with a complimentary glass of local beer & wine in the Parlor. Meete and get acquainted with other guests who share your interests.
Orientation Meeting After dessert, Wendell Baskins will deliver an interactive lecture presentation, to outline the trip and what will be covered during the weekend.
SATURDAY
8:30- 9:30 am Breakfast
10 a.m. - 4 p.m. Barlow Road Tour
Immerse yourself in the exploration of this rich history study as you are traverse the region. You'll be transported by tour bus. Explore local locations with stops, story and discussion.
Box lunch is provided for picnic stop along the way.
4:30 Return to the Balch. Relax back at the hotel. Enjoy a class of wine, get a spa treatment, write notes in your journal, or take a nap before dinner. (Call or text Claire for spa session availability: 541.659.7284
6:30 p.m. Dinner at the Balch Bistro is a A 3-course rustic artisan meal. Wine and beer offerings (available for purchase.)
Menu: Squash Soup, Roasted Pork Tenderloin with roasted root vegetables. with dessert of Apple-Pear Galette.
(Contact the hotel for menu update or with any food sensitivities 2 weeks prior to event.)
8 p.m. Presentation Lively storytelling with Wendell, with open discussion and Q & A in the Parlor
SUNDAY
8:30-10 Breakfast
10-11 am Check out and continue your adventure
11 a.m.- 1 p.m. Museum Tour
After breakfast (included) and leisurely check out from the Balch, you'll caravan to The Dalles to Fort Dalles Museum (alternate option, Columbia Gorge Discovery Museum.
Expand your understanding of the route and trip. You'll tour the Fort Dalles Museum, and see their excellent exhibits. See how their fort protected travellers arriving in The Dalles off the Oregon Trail. If you've visited this before, you'll see it with new eyes after your day out on the trail.
(An alternate option for return guests: Columbia Gorge Discovery Museum/Wasco County Historical Society Museum is also wonderful.)
Lunch on your own at the museum or nearby in The Dalles (or elsewhere .)
Travel home at your leisure, feeling safe and sated in your comfy modern vehicle, appreciating the richness of this region and all the conveniences that were missing with the original overland travelers.
*All tour times approximate and subject to change for the needs of the group.
ABOUT YOUR TRIP LEADER, WENDELL BASKINS:
Wendell is an avid storyteller and trail walker, leading tours of the Barlow Road since 1989. He helped develop and initiate the Oregon Trail teacher exchange between Oregon City, Ore. and Independence Mo. In 1991, he was appointed by Gov. Roberts to the Oregon Trail Advisory Council and then by Gov. Kitzhaber to the Oregon Historic Trails Advisory Council, where he's still active. He's a lifetime member of NW OCTA. When not exploring the back woods of the Barlow Road he can be found at the Rose Farm at Holmes House in Oregon City, where he volunteers.
PRICE FOR THIS ADVENTURE ON THE BARLOW ROAD of the OREGON TRAIL:
This weekend for two includes lodging for 2 nights, all meals listed above, transportation and workshop presentations and museum admission. Based on double occupancy. Inquire at Balch Hotel: 541.467.2277 for single rate.
· Traditional room (European Style): $469 for 2 plus tax (more than $493 value)
· Signature room (with Bath en Suite): $599 for 2 plus tax (valued at more than $635)
LOCALS ONLY- DAY TRIPPER OPTION:
See all the sights and join all the fun, but omit the lodging portion. You sleep in your own bed!
Includes all presentations, dinner, lunch, tour, van trip and museum. $132.30 per person
Reserve your spot in this unique exploration of the history and geography of the Dufur area.
CALL 541.467.2277 TO BOOK YOUR PACKAGE TODAY:
Cancellation Policy: We hope this doesn't happen but...
Prior to seven (7) days of this event results in a 75% refund.
Prior to 72 hours of this event results in a 50% refund.
Within 72 hours of this event - $25 admin fee is retained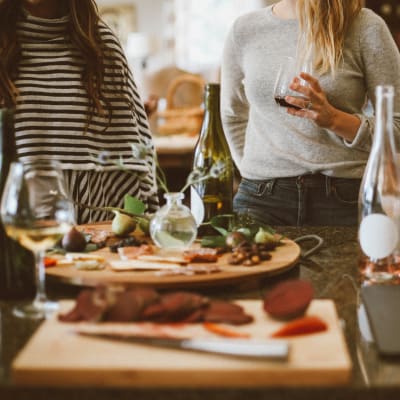 Winemaker's Dinner with Garnier Vineyards
October 26, 6:30 p.m.
Enjoy a luscious 4 course artisan style meal, expertly prepared by Chef Debra. Each course is paired with an eclectic selection of Garnier Vineyard wines from the heart of the Columbia Gorge AVA.
$75 plus gratuity.
Seating is limited. Call for reservations: 541.467.2277
**Drive home safely: spend the night! Special 15% lodging discount with this event. Use coupon code: WineDinner when booking online or call for reservations. (Not valid with other offers.)
Here is the menu:
First Course:
Bacon Wrapped Goat Cheese Stuffed Medjool Dates. Vegetarian option: sans bacon, drizzled with honey and topped with pecan.
Crostini with Mozzarella di Bufala, Pine Nuts, Arugula, and Parma Ham
Paired with Rose
Second Course:
Organic Winter Salad with crispy bacon, feta cheese, pecans, and pears, dressed in a handmade lemon vinaigrette
Paired with Sauvignon Blanc
Third Course:
Grilled Pork Tenderloin with a Sage, Cardamom, and Ginger dry rub. Roasted winter veggies, (winter squash, parsnips, 7/or turnips) Roasted radicchio and onions. With focaccia bread
Vegetarian option: stuffed Portabella Mushroom instead of Pork Tenderloin.
Paired with Primitivo (Zinfandel)
Fourth Course:
Ricotta Cheesecake with Dried Fruit Compote. Vanilla/citrus flavor with dried apricots, cherries, cranberries, golden raisins, blueberries.
Paired with Chardonnay dessert wine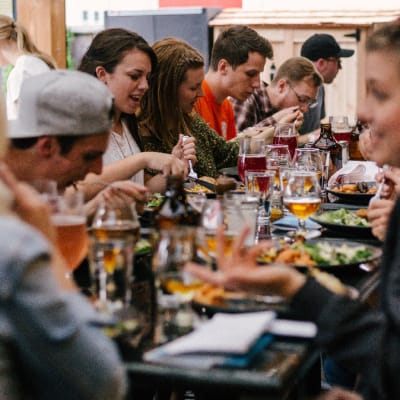 Brewer's Dinner with Freebridge Brewery
November 16, 6:30 p.m.
Enjoy a rustic 4 course artisan meal by Chef Debra, exquisitely paired with a robust offering of Freebridge beers and ales. At the Balch Bistro inside the Balch Hotel in Dufur.
Authentic beer—and food—for authentic people!
$60 plus gratuity. Menu details below!
Call for reservations: 541.467.2277 Seating is limited!
**Drive home safely: spend the night! Special 15% lodging discount with this event. Use coupon code: BeerDinner when booking online or call for reservations. (Not valid with other offers.)
Menu*
First Course:
Appetizer*
· Sock-eyed Salmon Cakes with lemon garlic aioli
Paired with Helles Lager
Second Course:
Soup*
· Creamy Pumpkin Soup with Grilled Cheese Croutons
Paired with Amber Ale
Third Course:
Main*
· Yankee Pot Roast (Bison or Elk) with Smashed Potatoes and roasted seasonal vegetables and gravy
Paired with Imperial Porter
Fourth Course:
Dessert*
· Orange Almond Cake
Paired with with Double IPA
*Vegetarian options are available with advanced notice. Must let us know if you have any alternative dietary needs or regrettably we may not be able to accommodate you. Contact Debra@BalchHotel.com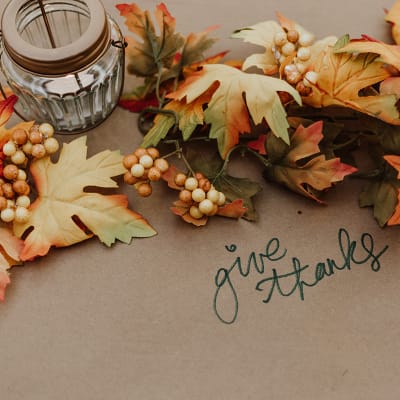 Thanksgiving Dinner
November 28, 4 p.m.
Thanksgiving — that holiday of gratitude — is just around the corner! Who and what in your life are you grateful for?
Enjoy Thanksgiving with your loved ones, or solo with us. Join us for an intimate, relaxed weekend of Gratitude. Holidays here are really special — low key, low tech social if you want it. Not high pressure, high drama affairs.
Why cook? We're offering our family-style feast again! Enjoy an elegantly simple traditional Thanksgiving feast, updated with artisanal flair — mostly organic and locally sourced.
As the menu develops we're keeping some winners from previous years, but also upleveling our offerings, too. Enjoy a twist on the traditional Thanksgiving dinner.
RESERVE YOUR SEAT: Call 541.467.2277
Menu: Subject to change as fresh ingredients come available.
Organic winter salad with apple vinegar dressing
Mary's natural cider-glazed, turkey with apple sage stuffing
Organic roasted root vegetables
Mashed Yukon gold potatoes
Roasted garlic Brussels sprouts tossed with butter and Parmesan cheese
Traditional turkey gravy
House-made Cranberry Sauce
Assorted desserts
Local Artisan Tea & locally roasted coffee
Suggested wine pairing will be offered along with beer or cider by the glass or bottle, all for additional purchase.
$39 per person, gratuity and beverages not included.
Thanksgiving at the Balch includes walking the golden fields, lounging with a good book, playing games, sipping wine or beer, cozying up with your favorite locally sourced cuppa, doing puzzles, and playing bocce or croquet.
It's golden warm and (mostly) sunny, with crisp evenings and fresh mornings. We'll have a fire roaring on the patio (weather permitting)
To entice you to linger, we're offering a Special Lodging Discount…
Stay 2 Nights Get 3rd Night FREE! book online for this special offer. Click on Book NOW and reserve 3 nights, then enter promo code: FALL for this special rate! or call 541.467.2277 and we'll help you.
Make a weekend of it, we still have rooms available.
The cozy parlor with Mount Hood view awaits your settling in with a good book or puzzle, and glass of wine or beer.
Join us! Thursday November 22 $39 per person, gratuity not included.
RESERVE YOUR SEAT for this limited experience: Call 541.467.2277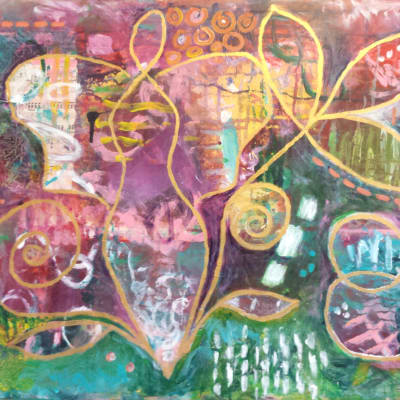 Rose Temple
Solstice Women's Circle
Are you yearning for deeper connection to your feminine power and magic?
A sacred space to access your higher guidance & authentic self?
Gather for an evening women's temple and experience your Divine Feminine Self. We'll explore seasonal messages of Solstice and dip into Magdalene-Madonna Mysteries, and the Path of the Rose.
Enjoy deep-dive connection, creative exploration, soulful conversation, and simple ceremony that spans religious traditions in the ruby parlor of the award-winning Balch Hotel.
Access your Feminine magic, remember your dreams, and gain courage to follow your soul's calling. Maybe do a little art, writing, meditation &/or embodiment practices, as you enjoy tea & treats.
Guided by Claire Sierra, MA (Art Therapist, retreat leader, Balch Hotel owner/spa director and author of The Magdalene Path.)
Access deeper spiritual connection and sense of belonging with other like-minded women.
Recharge in a supportive circle of sisters.
Express your own authentic truth and sovereignty.
Explore your soul yearnings.
Be seen and loved for who you really are!
Thursday, December 19 6:30-9 pm
$25 in advance | $33 at door**
Reserve Your Seat in the Circle Here
Bring a Sister for half price! Reserve her Seat Here
Want to buy yours and hers at the same time?
Reserve both Here (Or send her this link!)
**Seats are limited. Must RSVP so we know to expect you, cash only at door
Call/Text Claire 541.659.7284
Questions? Claire@MagdalenePath.com (To honor Inclusivity and Diversity I always offer barter or scholarship opportunities. Inquire via email. )
Details: www.MagdalenePath.com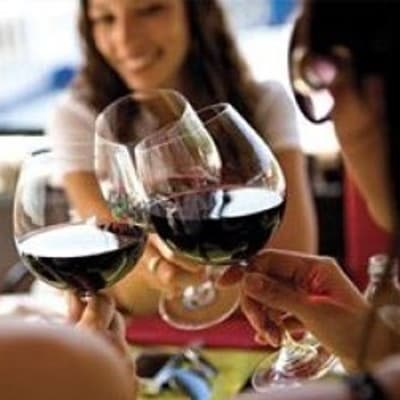 Sisterhood Supper
Women's Dinner Party: October 10
Do you crave more time out with a few girlfriends?
Join our women's dinner party -- a place to connect, laugh and have empowering, intentional dialogue. Feel safe and supported in a circle of sisterhood, where you belong and your voice is heard, all enhanced by yummy food and good wine (available for purchase separately.)
You'll join our big table of 4-8 for curated conversation on topics that stir you, led by Balch owner, spa/retreat leader and art therapist Claire Sierra. Meet inspiring women and savor sweet rejuvenation of sharing a luscious meal together.
Bring a friend or come solo—you'll make new ones in sisterhood!
Feminine energy is a powerful positive force that's needed right now--let's cultivate it together with our Gorge neighbors. Savor sweet synchronistic connections over food, wine and dessert for a nurturing time with friends new and old.
Dinner is offered from our local/organic Light Fare menu (plus specials), along with locally sourced wine, beer, teas and coffee. (And yes, we can accommodate vegetarian, vegan and gluten free--let us know when you RSVP.)
Come early and have a spa treatment! (you can see luscious options and reserve HERE)
What the heck, spend the night! We'll gift you a 15% discount--book directly on our site and use PROMO CODE "15DEAL" or mention attending this event when booking on the phone. (not valid with other offers.)
2020 Dates TBD
6:30-8:30 pm (but please, arrive/leave as you need)
FREE (Dinner and drinks For purchase--not included.) For possible food offerings, see our menu HERE
MUST RSVP, PLEASE!
CALL 541.467.2277 or EMAIL YOUR RSVP: info@BalchHotel.com or Claire@BlissBreakthrough.com.