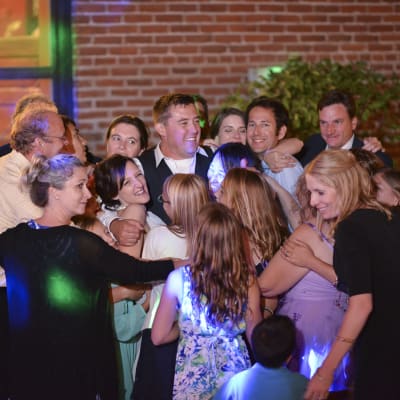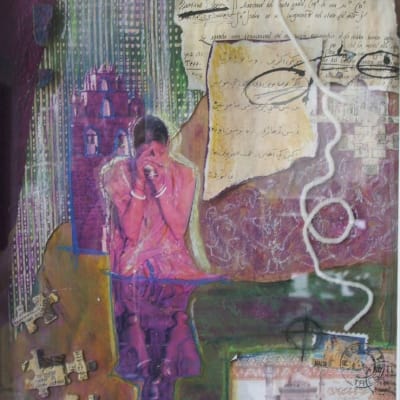 Temple Sophia ~ Women's Circle
July 19 6:30 - 9 p.m.
Are you yearning for deeper connection to your feminine power and magic?
Looking for a sacred space to access higher guidance & express your authentic self?
Sisterhood is huge—our strength as women is together. Gather for an evening women's temple and explore your Sacred Feminine through an embodied spiritual connection with your inner priestess.
This Red Tent circle is a place to access your dreams, find your voice, and gain confidence and courage to go for your soul desires.
Enjoy deep-dive connection, soulful exploration, delicious conversation, and creative ritual that spans religious traditions, guided by Claire Sierra, MA (Art Therapist, retreat leader, Balch Hotel owner/spa director and author of The Magdalene Path.)
Register in advance for $6 off HERE and if you're a newcomer, bring a friend for FREE.
Relax and recharge in a supportive circle of sisters.
Express your own authentic truth and sovereignty. (Be seen and loved for who you really are!)
Explore and express your soul yearnings.
Access deeper spiritual connection and sense of belonging with other like-minded women.
Feel supported to be more on-track with your purpose.
Maybe even do a little art & meditation, as you enjoy tea & treats…
Come early to have dinner, then relax in the parlor:
Thursday, July 19, 6:30-9pm at the Balch Hotel
$19 in advance* $25 at the door
Reserve your spot through PayPal HERE
*First time attending? Register Ahead and Bring A Friend for FREE (2 for 1)
Questions? Claire@MagdalenePath.com (Inquire about barter or scholarship opportunities.)
Details: www.MagdalenePath.com
Registration link: https://www.paypal.com/cgi-bin/webscr?cmd=_s-xclick&hosted_button_id=UMDHT5XGZWVAW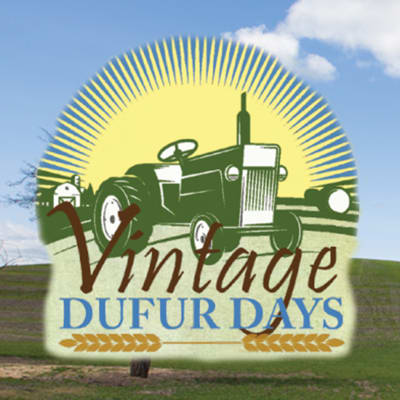 Vintage Dufur Days
August 11-12
Take a step back in time and experience a slice of country life that is fading quickly.
Dufur, a tiny town perched on the edge of the Columbia River Gorge, celebrates it's roots as a dryland wheat farming center that began as settlers arrived on the Oregon Trail, 175 years ago.
Every August, our quaint town just 13 miles south of The Dalles celebrates Vintage Dufur Days: a weekend of old-time activities. With electronic devices and on-line communication so predominant in our lives, Vintage Dufur Days offers a hands-on opportunity to reconnect with a slower, easier pace.
Start early with a country breakfast served at long picnic tables at the city park. Then see local farmers and ranchers bring out their antique farm equipment to demonstrate harvesting, threshing and more, with locally grown wheat. Check out steam engines, horse drawn farm equipment , blacksmithing and a tractor pull competition at the threshing field.
The town turns out with artisan craft booths, quilt show and yard sales. There's even a petting zoo and tractor parade. Wander over to the Dufur Historical Society Museum to tour the old one room schoolhouse, log cabin, cookhouse & blacksmith shop.
Later that evening, gather on the shady grounds of the historic Balch Hotel for a rustic barbeque dinner and music.
On Sunday, the event shifts gears for the annual classic car show. Enjoy wandering the City Park, looking at antique refurbished cars from the 30-70's.
Enjoy this walk into the past with a 2 night (minimum) stay.
Schedule of Events:
Saturday
6- ? a.m. Ramsey Grange Country Breakfast: Dufur City Park
9 a.m. – 4 p.m. Dufur Historical Society Tours:
• Schreiber Cabin
• Endersby Schoolhouse
• Metzentine Building Historic Exhibits
• Quilt Show
• Horse Drawn Farming Equipment
• Blacksmith Shop
9 a.m. Threshing Bee Festival Grounds Open
• Petting Zoo • Artists Booths
• Food Booths
• Steam Engine Display
10 a.m. Tractor Parade: Mainstreet Dufur
11 a.m. - 2 p.m. Field Demos: Threshing Bee Grounds
• Harvesting, threshing, binding & grinding wheat
2 p.m. Tractor Pull: Threshing Bee Grounds
6 p.m. Hometown BBQ dinner and dance: Balch Hotel.
Music by DJ David Brown.
Sunday
8 a.m.- 3 p.m. Vintage car show: Dufur City Park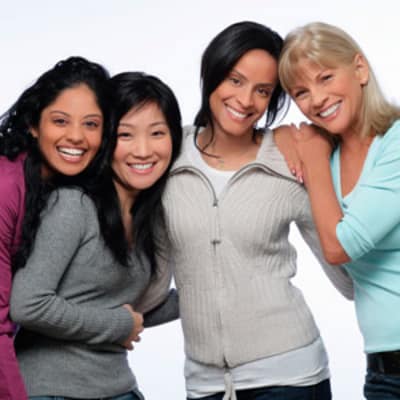 Sisterhood Supper
Women's Dinner Party
Do you crave more time out with a few girlfriends?
Join a gathering space to connect, laugh and have inspiring conversations that matter. Feel safe and supported in a circle of sisterhood, where you belong and your voice is heard.
Join our big table for a curated conversation led by Balch owner, spa/retreat director and art therapist Claire Sierra. Savor sweet synchronistic connections over food, wine and dessert for a sweet time with new and old friends. Bring a friend or come alone.
Feminine energy is a powerful positive force that's needed right now--let's cultivate it together with our Gorge neighbors.
Dinner is available from our local/organic Light Fare menu (plus specials), along with locally sourced wine, beer, teas and coffee.
FREE (Dinner and drinks not included.)
August 16 6:30-9 pm (please, arrive/leave as your schedule allows)
RSVP, PLEASE! (So we have tables and food ready for you!)
CALL 541.467.2277 or
Email your RSVP: info@BalchHotel.com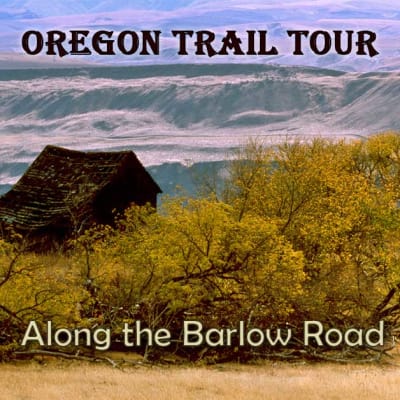 Oregon Trail Tour: Barlow Road
October 19-21
Tour & Workshop with Wendell Baskins
Overland pioneers travelled over 1800 miles on the Oregon Trail before getting to the most difficult leg of the journey through the Gorge. One perilous option was traveling on makeshift rafts from The Dalles, down the whitewater of the Columbia—many often did not survive.
In 1848, An alternate route was created: the Barlow Road. Starting in the Dalles and traveling through Dufur to Mount Hood to Oregon City, this rugged overland toll route was not much easier, often taking 2 weeks to cover 150 miles of rugged terrain.
The silent reminders of this journey are in evidence today if you know where to look. Join the curious to explore the surviving remnants of this last section of the Oregon Trail from The Dalles through Dufur and beyond.
Join expert Oregon Trail and Barlow Road storyteller and tour leader Wendell Baskins for a fun weekend as you actively explore the trail in this region that is often hiding in plain sight.
Friday you'll gather in the evening and meet other tour participants over dessert followed by an engaging presentation by Wendell Baskins.
Saturday you'll roam the area by tour bus, reviewing the journey on the Barlow with fellow adventurers. Box lunch is provided for a picnic lunch along the trail.
Sunday after leisurely breakfast and check out, you'll travel by caravan to The Dalles. You'll deepen your understanding of the Oregon Trail and Barlow Road, exploring the history and lore at the Columbia Gorge Discovery Museum and Wasco County Historical Society Museum.
Lunch is on your own as you travel back home at your leisure.
All other meals and activities included. Some light hiking may be necessary.
Weekend Itinerary (*Schedule is approximate and subject to change.)
Friday Evening
Check in any time after 3 pm.
7 pm Complimentary dessert will be served, with local beer & wines available.
After dessert Wendell Baskins will deliver an interactive lecture presentation, to outline the trip and what will be covered during the weekend.
Saturday
Barlow Road Tour 10am -4 pm*
Immerse yourself in the exploration of this rich history study as you are traverse the region. You'll be transported by tour bus. Explore local locations with stops, story and discussion.
Box lunch is provided for picnic stop along the way, then return to the Balch for dinner and evening presentation.
Relax in the afternoon back at the hotel. Enjoy a class of wine, write notes in your journal, maybe get a spa treatment? Then convene for dinner.
Dinner at 7* is included with wine and beer available at the hotel. A 3 course rustic artisan meal will be served. (Contact the hotel for menu update or with any food sensitivities.)
Evening: Lively storytelling with Wendell, an open discussion and Q & A.
Sunday
Museum Tour (11 am- 1 pm*)
After breakfast and leisurely check out from the Balch, you'll caravan to The Dalles and the Columbia Gorge Discovery Museum.
Expand your understanding of the route and trip. You'll tour the Wasco County Historical Society museum there, which has an excellent exhibit about this section of the trail. If you've visited this before, you'll see it with new eyes after your day out on the trail.
Lunch on your own in The Dalles or elsewhere.
Travel home at your leisure, feeling safe and sated in your comfy modern vehicle, appreciating the richness of this region and all the conveniences that were missing with the original overland travelers.
*All tour times approximate and subject to change for the needs of the group.
About your trip leader, Wendell Baskins:
Wendell is an avid storyteller and trail walker, leading tours of the Barlow Road since 1989. He helped develop and initiate the Oregon Trail teacher exchange between Oregon City, Or and Independence Mo. In 1991, he was appointed by Governor Roberts to the Oregon Trail Advisory Council and then by Kitzhaber to the Oregon Historic Trails Advisory Council, where he's still active. He's a lifetime member of NW OCTA. When not exploring the back woods of the Barlow Road he can be found at the Rose Farm at Holmes House in Oregon City, where he volunteers.
Price for this adventure on the Oregon Trail's Barlow Road:
This weekend for two includes lodging for 2 nights, all meals listed above, transportation and workshop presentations and museum admission. Based on double occupancy. Inquire at Balch Hotel for single rate.
Traditional room (European Style): $429 plus tax (more than $469 value) for 2
Signature room (with Bath en Suite): $549 plus tax (valued at more than $605) for 2
Call 541.467.2277 or go to www.BalchHotel.com/events
Reserve your spot in this unique exploration of the history and geography of the Dufur area.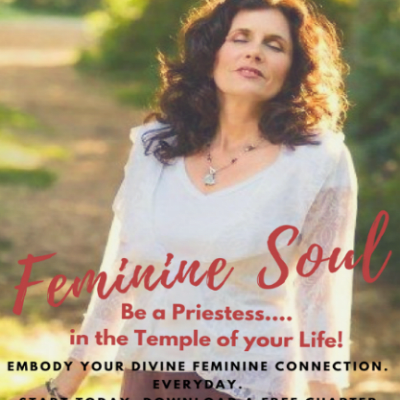 Feminine Soul Retreat
The Magdalene Path
Are you ready to live from your Divine Feminine power on a daily basis?
Want to awaken the priestess within, to be clearly connected with your soul guidance and aligned with your purpose?
Shift from stress and struggle to activating your feminine magic, for more ease, grace and joy in your life. Explore using tools from The Magdalene Path to access inner wisdom and clear blocks to manifesting your joy.
Join author, art therapist, Balch Hotel co-owner & spa priestess Claire Sierra, in a sacred circle of sisterhood and support. Explore your Feminine Essence through art, meditation, ritual and essential oils.
Access practical soul wisdom to guide your career, love, health and more.
November 2-4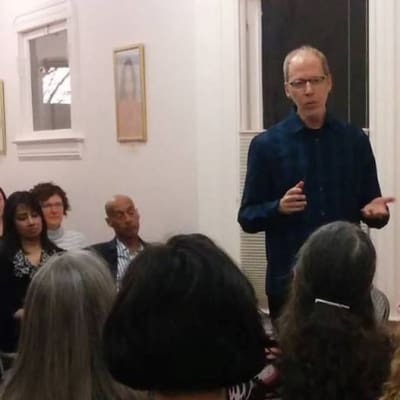 Healing for Empaths
Are You A Highly Sensitive Person?
Do you feel fatigued, anxious, or depressed?
Do you suffer from tight muscles, procrastination, or energetic overwhelm?
Are you frustrated because despite your best efforts, you haven't yet healed?
If you're an Empath or Highly Sensitive Person (HSP), your sensitivities may be the root cause of your physical, emotional, or energetic blockages that have resulted in pain or illness.
You are not alone.
Confusion and symptom overload are the norms for untrained empaths.
Discover the time-tested tools and healing exercises you need, specifically designed for Empaths and HSPs!
At the Healing for Empaths Workshop, you'll learn specific tools and techniques that teach you how to effectively protect yourself from incoming energies. You'll also be led through several exercises that can permanently release what you've already absorbed!
In the comfort and serenity of the Balch Hotel in the Columbia Gorge, you'll receive customized instruction, in-depth readings and consultation, and remarkably effective energetic transmissions to heal your symptoms at the root level.
Take advantage of group energies to go deeper than possible on your own. And learn how to make a difference in the world by sharing your unique gifts in a whole new way!
November 17-19, 2018
About Your Workshop Leader:
Dave Markowitz is an intuitive health facilitator, dynamic speaker, and the bestselling author of Empathipedia: Healing for Empaths and Highly Sensitive Persons, and Self-Care for the Self-Aware: A Guide for Highly Sensitive People, Empaths, Intuitives, and Healers, and Healing with Source: A Spiritual Guide to Mind-Body Medicine. His work is endorsed by bestselling authors Shirley MacLaine, Lynn Andrews, Dannion and Kathryn Brinkley, and Dr. Meg Blackburn Losey. Dave has shared the lecture bill with Deepak Chopra, Gary Null, and many others.
November 16-18, 2018
"Dave is a master healer for empaths and sensitives. His gifts, knowledge, experience and humor make him a real change agent and a balm for the weary soul." –Lee Harris, Energy Intuitive, Channeler and Healer
Workshop Fee: $279*
Early Registration Discount:
$199* (Before July 9)
$229* (July 10- Oct 23)
Register for the workshop HERE
What's NOT Included:
This price does not include lodging and requires a 2 night stay.
For your convenience here are the rooms rates.
Traditional $84 x 2 nights = $168 (plus 1.8% rooms tax)
Signature $123 x 2 nights = $246 (plus 1.8% rooms tax)
Suite $155 x 2 nights = $310 (plus 1.8% rooms tax)
Please register for the workshop before booking your room. See details at Balch Hotel.com/accommodations
Lodging Includes Gourmet Breakfast Saturday and Sunday, along with free WIFI, free on-site parking and other amenities. You can see more and reserve your hotel room here or call 541.467.2277.
Lunch and dinner are not included, but offered A La Carte to meet various dietary needs and preferences. In addition to the simple healthy delicious food offered at the Balch Hotel, there are a few options in the nearby village of Dufur. You can see the Balch Hotel menu HERE
Workshop Itinerary:
(Subject to change and adjustments due to the needs of the group.)
Friday:
7:00pm to 9:00pm Introduction
Saturday:
7:30am to 9:00am Breakfast (included)
9:00am to 11:30am Session 1
11:30am to 1:00pm Lunch (on your own at hotel or local options)
1:00pm to 3:00pm Session 2
3:00pm to 4:00pm Break
4:00pm to 6:00pm Session 3
6:00pm to 7:30pm Dinner (on your own or local options)
7:30pm to 9:30pm Session 4
Sunday:
7:30am to 9:00am Breakfast (included)
9:00am to 11:30am Session 5
11:30am to 1:00pm Lunch (optional) or Completion.