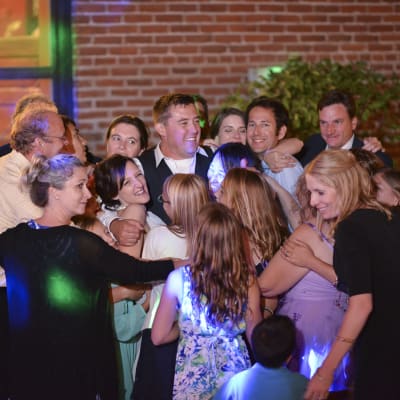 Calendar
Retreats, Workshops & Tours in the Columbia Gorge
Check back often as we add details, dates and new experiences to inspire & delight you.
August
Vintage Dufur Days August 9-11
September
Rose Temple - Equinox Circle September 20
Choosing Humanity's Future September 27-29
Tygh Valley Bluegrass Jamboree September 27-29
October
Sisterhood Supper Thursday October 10, 6:30-8:30 p.m.

Oregon Trail: Barlow Road Tour October 18-20
Foliage & Fall Fermentation October 25-26
November
Priestess Retreat - Nov 8-11
Friends-Giving Feast November 28, 4 p.m.
December
Dufur Hometown Christmas December 13-15
Rose Temple Solstice Circle Friday December 20, 6:30-8:30 p.m.
Solstice Supper + December 22 4 p.m.
New Year's Eve Celebration: Wine Dinner & Story Slam December 31, 7 p.m.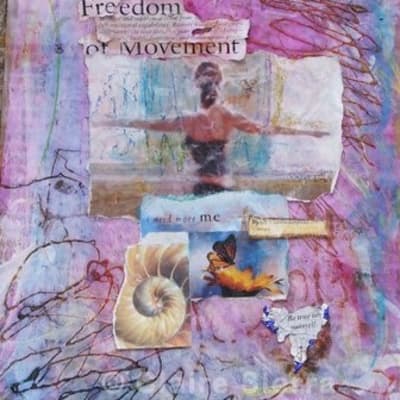 Rose Temple
Women's Circle
Are you yearning for deeper connection to your feminine power and magic?
A sacred space to access your higher guidance & authentic self?
Gather for an evening women's temple and experience your Divine Feminine Self and activate your inner priestess at Equinox. We'll explore balance of dark/ light and Feminine/Masculine as we dip into Magdalene and Madonna Mysteries, and the path of the Rose
Enjoy deep-dive connection, creative exploration, soulful conversation, and simple ceremony that spans religious traditions in the ruby parlor of the award-winning Balch Hotel. .
Access your vision, remember your dreams, and gain courage to follow your soul's calling.Maybe do a little art, writing, meditation& embodiment practices, as you enjoy tea & treats. Guided by Claire Sierra, MA (Art Therapist, retreat leader, Balch Hotel owner/spa director and author of The Magdalene Path.)
Access deeper spiritual connection and sense of belonging with other like-minded women.
Recharge in a supportive circle of sisters.
Express your own authentic truth and sovereignty.
Explore your soul yearnings.
Be seen and loved for who you really are!
Friday September 20 6:30-9 pm
$25 in advance | $33 at door**
Reserve Your Seat in the Circle Here
Bring a Sister for half price! Reserve her Seat Here
Want to buy yours and hers at the same time?
Reserve both Here (Or send her this link!)
**Paying at the door? PLEASE RSVP so we know to expect you:
Call/Text Claire 541.659.7284
Questions? Claire@MagdalenePath.com (To honor Inclusivity and Diversity I always offer barter or scholarship opportunities. Inquire via email. )
Details: www.MagdalenePath.com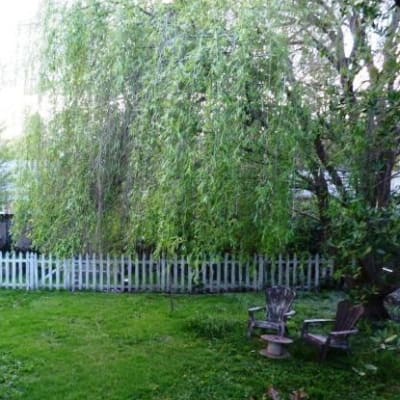 Choosing Humanity's Future
September 27-29
What's the World REALLY Coming To?
Rapid changes in technology and consciousness are driving our society through a shift unlike anything humanity has seen in thousands of years. Many of us are concerned but don't really know what to do.
What if most of what we thought about the future was wrong?
Things were both better and worse than we suspect. Many hopeful, positive developments are being ignored by the media
What's our role in creating something beyond what we're experiencing?
Discover new ways to consider where humanity has been and where we're at now so we can see what is possible. Learn ways to envision and manifest the future our hearts know is possible.
Join us for a 2 ½ day sojourn into this timely topic. A weekend of understanding and hope for our future with internationally known futurist & metaphysician Dr. Ruth L Miller.
You'll be guided through experiences and activities designed to aide your learning, receptivity and visioning for the future. Concludes with trans-denominational Sunday Service by Rev. Miller that will uplift and inspire.
All at the award-winning The Balch Hotel, an award winning historic destination in the Columbia Gorge in Oregon.
Weekend includes all meals, lodging and program—all your needs are covered so you just get to sit back, absorb and enjoy.
Friday, September 27- Sunday September 29
$640 (Single in Traditional European-Style room)
Register for Workshop and Lodging here, then by clicking date, choosing room type and adding package.
(Double ocupance pricing and other room type available.)
Deepen your experience with a private wellness session at Bliss at the Balch Spa with Call/text Claire Sierra, MA, LFT to arrange your treatment. You can see her Spa Wellness treatment menu HERE
About the Presenter: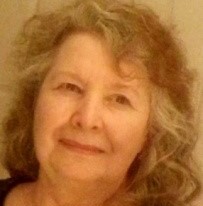 With degrees in anthropology, environmental studies, cybernetics, and the systems sciences, Reverend Ruth Miller, PhD has expert knowledge on new paradigms, systems thinking, and futures research. Her ministry is informed by study in world religions, science & religion, metaphysics, and New Thought. A witty, engaging presenter, and prolific author, she has authored many books and articles on the relationship between mind and body, culture and consciousness, today's world and tomorrow's possibilities. Learn more about her at www.RuthLMillerPhD.com
Book Online Now: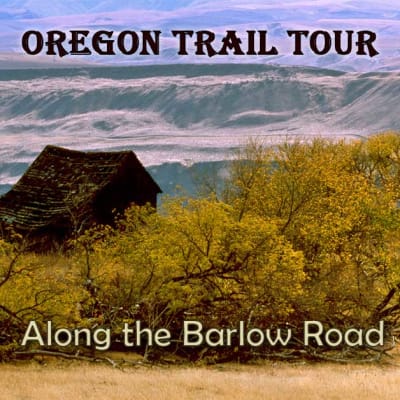 Oregon Trail Tour: Barlow Road
OCTOBER 18-20
Tour & Workshop with Wendell Baskins
Overland pioneers travelled over 1800 miles on the Oregon Trail before getting to the most difficult leg of the journey through the Gorge. One perilous option was traveling on makeshift rafts from The Dalles, down the whitewater of the Columbia — many often did not survive.
In 1844, an alternate route was created: the Barlow Road. Starting in the Dalles and traveling through Dufur to Mount Hood to Oregon City, this rugged overland toll route was not much easier, often taking 2 weeks to cover 150 miles of rugged terrain.
The silent reminders of this journey are in evidence today if you know where to look. Join the curious to explore the surviving remnants of this last section of the Oregon Trail from The Dalles through Dufur and beyond.
Join expert Oregon Trail and Barlow Road storyteller and tour leader Wendell Baskins for a fun weekend as you actively explore the trail in this region that is often hiding in plain sight.
Friday you'll gather in the evening and meet other tour participants over dessert followed by an engaging presentation by Wendell Baskins.
Saturday you'll roam the area by tour bus, reviewing the journey on the Barlow with fellow adventurers. Box lunch is provided for a picnic lunch along the trail.
Sunday after leisurely breakfast and check out, you'll travel by caravan to The Dalles. You'll deepen your understanding of the Oregon Trail and Barlow Road, exploring the history and lore at the Columbia Gorge Discovery Museum and Wasco County Historical Society Museum.
Lunch is on your own as you travel back home at your leisure.
All other meals and activities included. Some light hiking may be necessary.
WEEKEND ITINERARY
(*SCHEDULE IS APPROXIMATE AND SUBJECT TO CHANGE.)
FRIDAY EVENING
Check in any time after 3 pm.
7 p.m. Complimentary dessert will be served, with local beer & wines available.
After dessert Wendell Baskins will deliver an interactive lecture presentation, to outline the trip and what will be covered during the weekend.
SATURDAY
Barlow Road Tour 10 a.m. -4 p.m.*
Immerse yourself in the exploration of this rich history study as you are traverse the region. You'll be transported by tour bus. Explore local locations with stops, story and discussion.
Box lunch is provided for picnic stop along the way, then return to the Balch for dinner and evening presentation.
Relax in the afternoon back at the hotel. Enjoy a class of wine, write notes in your journal, maybe get a spa treatment? Then convene for dinner.
Dinner at 7 p.m.* is included with wine and beer available at the hotel. A 3-course rustic artisan meal will be served. (Contact the hotel for menu update or with any food sensitivities.)
Evening: Lively storytelling with Wendell, an open discussion and Q & A.
SUNDAY
Museum Tour (11 a.m.- 1 p.m.*)
After breakfast and leisurely check out from the Balch, you'll caravan to The Dalles and the Columbia Gorge Discovery Museum.
Expand your understanding of the route and trip. You'll tour the Wasco County Historical Society museum there, which has an excellent exhibit about this section of the trail. If you've visited this before, you'll see it with new eyes after your day out on the trail.
Lunch on your own in The Dalles or elsewhere.
Travel home at your leisure, feeling safe and sated in your comfy modern vehicle, appreciating the richness of this region and all the conveniences that were missing with the original overland travelers.
*All tour times approximate and subject to change for the needs of the group.
ABOUT YOUR TRIP LEADER, WENDELL BASKINS:
Wendell is an avid storyteller and trail walker, leading tours of the Barlow Road since 1989. He helped develop and initiate the Oregon Trail teacher exchange between Oregon City, Or and Independence Mo. In 1991, he was appointed by Governor Roberts to the Oregon Trail Advisory Council and then by Kitzhaber to the Oregon Historic Trails Advisory Council, where he's still active. He's a lifetime member of NW OCTA. When not exploring the back woods of the Barlow Road he can be found at the Rose Farm at Holmes House in Oregon City, where he volunteers.
PRICE FOR THIS ADVENTURE ON THE OREGON TRAIL'S BARLOW ROAD:
This weekend for two includes lodging for 2 nights, all meals listed above, transportation and workshop presentations and museum admission. Based on double occupancy. Inquire at Balch Hotel for single rate.
· Traditional room (European Style): $469 plus tax (more than $493 value) for 2
· Signature room (with Bath en Suite): $599 plus tax (valued at more than $635) for 2
CALL 541.467.2277 OR GO TO WWW.BALCHHOTEL.COM/EVENTS
Reserve your spot in this unique exploration of the history and geography of the Dufur area.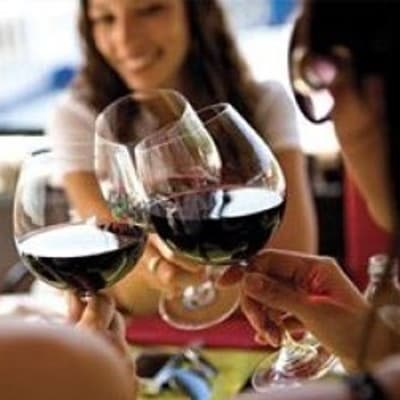 Sisterhood Supper
Women's Dinner Party: October 10
Do you crave more time out with a few girlfriends?
Join our women's dinner party -- a place to connect, laugh and have empowering, intentional dialogue. Feel safe and supported in a circle of sisterhood, where you belong and your voice is heard, all enhanced by yummy food and good wine (included).
You'll join our big table of 4-8 for curated conversation on topics that stir you, led by Balch owner, spa/retreat leader and art therapist Claire Sierra. Meet inspiring women and savor sweet rejuvenation of sharing a luscious meal together.
Bring a friend or come solo—you'll make new ones in sisterhood!
Feminine energy is a powerful positive force that's needed right now--let's cultivate it together with our Gorge neighbors. Savor sweet synchronistic connections over food, wine and dessert for a nurturing time with friends new and old.
Dinner is offered from our local/organic Light Fare menu (plus specials), along with locally sourced wine, beer, teas and coffee. (And yes, we can accommodate vegetarian, vegan and gluten free--let us know when you RSVP.)
Come early and have a spa treatment! (you can see luscious options and reserve HERE)
What the heck, spend the night! We'll gift you a 15% discount--book directly and mention attending this event. (not valid with other offers.)

Thursday, October 10
6:30-8:30 pm (but please, arrive/leave as you need)
$33 (Dinner and a beverage + goodies IS included.) For possible food offerings, see our menu HERE
RSVP, PLEASE! (So we have tables and food ready for you!)
CALL 541.467.2277 or EMAIL YOUR RSVP: info@BalchHotel.com or Claire@BlissBreakthrough.com.
Priestess
Goddessing Retreat
NEW! SAVE THE DATE!
Embodying Your Divine Feminine Everyday.
Reawakening the Feminine in these times is a clarion call to return to Soul. Drop deeper into your feminine essence, sister and activating skills and capacities that have become lost or forgotten: your sovereign soul.
Initiate the sovereign priestess-queen within.
Explore embodiment practices, Magdalene Mysteries and the Path of the Rose. Discover your personal magic needed to balance masculine-feminine inside and out.
Connect more clearly with Divine Guidance: see, hear and trust your next simple yet audacious steps in business and life.
Activate the calling that your heart yearns for (but seems out of reach.)
November 8-11
$997 Plus lodging
$797 Register before September 1
Details and registration here.