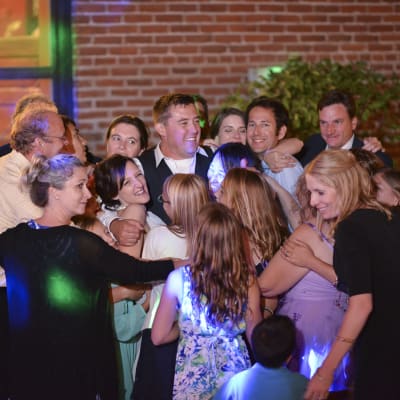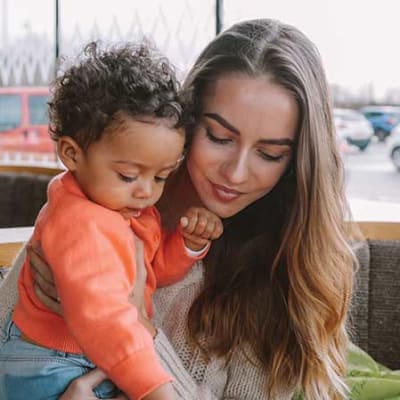 Mother's Day Brunch
May 10, 9 a.m. - 1 p.m.
Looking for a treat on Mother's Day? We have just the thing. We'll be serving up a delicious quiche, ham and scalloped potatoes and fruit crisp dessert. Call 541-467-2277 today to reserve yours!
Order at least 24 hours in advance. $20 plus gratuity.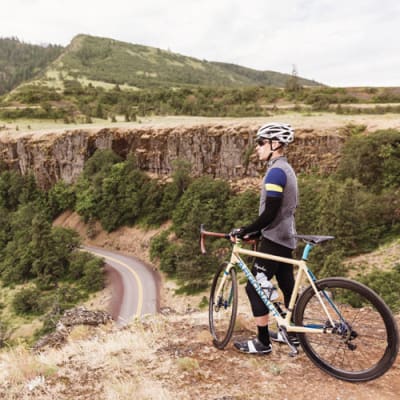 Pedaling In The Vines
June 5 - 7
Is it a wine tour by bike, or a bike ride with wine tasting? Whichever way you look at it, this is serious fun.
This weekend includes a day spent riding through vineyards, meandering on back roads with e-bikes (electric assisted, so it helps you). With stops at wineries for tasting and antique shops for retail therapy.
Saturday we're partnering with Hood River's premier wine country bike tour, to offer an exclusive way for you to experience the best of what The Gorge has to offer – like a local!
With safety our priority, and all the details included, all you have to do is show up for an easy ride! .
Sunday starts with yoga in the morning and a "plan your own adventure" with options for like spa treatment, hiking, waterfall viewing, and wandering Dufur or Hood River for ice cream and lattes.
"All you have to do is show up...the woman-run team at MountNbarreL does the rest. Grab your besties and be ready for serious fun."
-- Jen Anderson - Travel Oregon
Book this Pedalling in the Vines weekend package here
Per person, single occupancy.
Coming as a couple or with a friend? Contact us for shared room rate.
Book online at BalchHotel.com or call 541-467-2277
Itinerary
(Subject to change)
Friday
3 -5 pm check in and enjoy dinner on your own at Balch Bistro or with other guests.
7 pm Owner's Reception - enjoy a glass of wine on us, as you meet other tour participants and hear about weekend events.
Saturday
8:30 - 10 Breakfast Full luscious handmade
11 am MountNBarrel Bike Tour - Van transports you to Hood River, for a day of cruising the back roads. With stops at 3 wineries for tasting, a seasonal u-pick orchard, and a catered Pairing Pack to enjoy along the way.
4 pm return to the Balch to relax and enjoy the patio, read in the parlor or get a spa treatment at Bliss at the Balch Wellness Spa.
6:30 Dinner at Balch BIstro Enjoy an artisan crafted meal of locally sourced and pacific northwest style delights. (menu forthcoming, please alert us to any dietary restrictions in advance.)
8 pm Enjoy the star gazing around the firepit.
Sunday
8:30- 10 Breakfast - Full luscious & handmade
10 Yoga & Meditation - simple easy flow (optional but recommended!)
11 Plan your own adventure and Check out.
"Plan Your Own Adventure" options include: a spa treatment (additional fee) nearby hiking, waterfall viewing, local wine-tasting (provided), and wandering the village of Dufur for ice cream or lattes. (gift card provided.)
---
Cancellation Policy: We hope this doesn't happen but...
Prior to seven (7) days before this event results in a 75% refund.
Prior to three (3) days before this event results in a 50% refund.
Within 72 hours of this event - no refund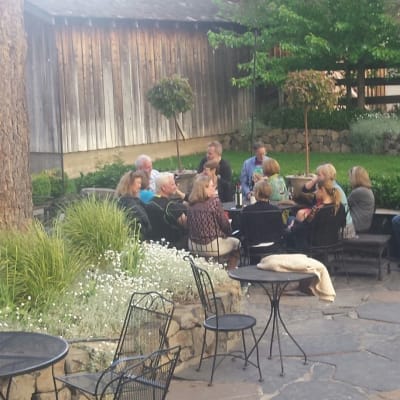 Dufur Poetry Workshop
ALMOST FULL!
In this workshop you'll discuss, revise, and critique poems already written, and also begin new ones. Our focus for 2020 is: A Checklist of Practical Techniques for Effective Writing and Revision.
Join this 14th annual gathering of poets led by noted Oregon poet, Penelope Scambly Schott, and get some new ideas or input for sharpening your poems. (We limit the group to 10 writers who have been writing for a while, so that everyone gets personal attention.)
Begin Thursday morning around 10 for a day of writing and review.
That evening the group gathers for dinner at the hotel, Balch Bistro. Menu is evolving, see current offerings here
After dinner we'll have a poetry reading for a few local friends at Penelope's quaint house in Dufur.
On Friday after breakfast (included in your stay) you'll write more. Break for lunch (not included) and finish up by 2 pm.
June 25 and 26
$155 plus lodging (breakfast included), and meals.
Reserve your room online or call 541.467.2277 Inquire to receive special rate for workshop participants.
Dufur is about 14 miles south of The Dalles, less than two hours from Portland, and approximately two hours from Bend or Pendleton.
If you have questions or to receive an application/registration form, contact Penelope at penelopeschott@comcast.net or 503-819-0975.
Once registered, remember to reserve your room! (Registration does not include lodging!)
Participants receive 15% discount upon request.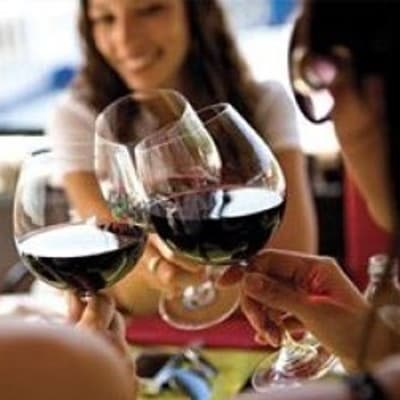 Sisterhood Supper
Women's Dinner Party
Do you crave more time out with a few girlfriends?
Join our women's dinner party -- a place to connect, laugh and have empowering, intentional dialogue. Feel safe and supported in a circle of sisterhood, where you belong and your voice is heard, all enhanced by yummy food and good wine (available for purchase separately.)
You'll join our big table of 4-8 for curated conversation on topics that stir you, led by Balch owner, spa/retreat leader and art therapist Claire Sierra. Meet inspiring women and savor sweet rejuvenation of sharing a luscious meal together.
Bring a friend or come solo—you'll make new ones in sisterhood!
Feminine energy is a powerful positive force that's needed right now--let's cultivate it together with our Gorge neighbors. Savor sweet synchronistic connections over food, wine and dessert for a nurturing time with friends new and old.
Dinner is offered from our local/organic Light Fare menu (plus specials), along with locally sourced wine, beer, teas and coffee. (And yes, we can accommodate vegetarian, vegan and gluten free--let us know when you RSVP.)
Come early and have a spa treatment! (you can see luscious options and reserve HERE)
What the heck, spend the night! We'll gift you a 15% discount--book directly on our site and use PROMO CODE "15DEAL" or mention attending this event when booking on the phone. (not valid with other offers.)
2020 Dates TBD
6:30-8:30 pm (but please, arrive/leave as you need)
FREE (Dinner and drinks For purchase--not included.) For possible food offerings, see our menu HERE
MUST RSVP, PLEASE!
CALL 541.467.2277 or EMAIL YOUR RSVP: info@BalchHotel.com or Claire@BlissBreakthrough.com.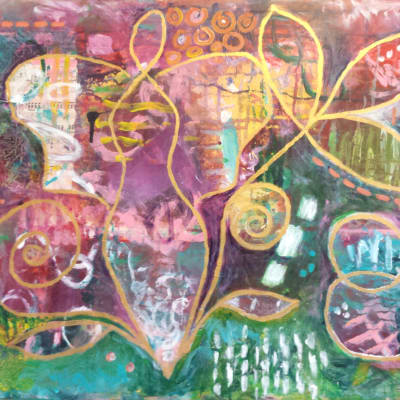 Rose Temple
Are you yearning for deeper connection to your feminine power and magic?
A sacred space to access your higher guidance & authentic self?
Gather for an evening women's temple* and experience your Divine Feminine Self...! We'll explore seasonal messages in another temple experience.
Explore your sacred feminine self--in balance with the Masculine mode we've been taught to rely on. discover the path of priestess/priest through the Magdalene-Madonna Mysteries, and the Path of the Rose. (there's more here than we've been told!)
Let's dive in!
Enjoy deep-dive connection, creative exploration, soulful conversation, and simple ceremony that spans religious traditions in a virtual circle on Facebook Live from the ruby parlor of the award-winning Balch Hotel.
Access your Feminine magic, remember your Truth, and gain clarity about your soul's calling. Maybe do a little art, writing, meditation &/or embodiment practices, as you enjoy tea & treats.
*These circles are open to all genders who are exploring this path. While they tend to be all women, men who are open are welcome, too.
Guided by Claire Sierra, MA (Art Therapist, retreat leader, Balch Hotel owner/spa director and author of The Magdalene Path.)
Access deeper spiritual connection and sense of belonging with other like-minded women (and a few cool men!) from around the world.
Recharge in a supportive circle of sisters. Maybe even a brother, too.
Explore your soul yearnings.authentic truth and sovereignty.
Celebrate the Light and blessings of the season.
2020 Dates COMING SOON!
No pre-registering or fee!
(The video will be pinned to the top of the page until the next Livestream. (Use the link above.)
Questions? Call/Text Claire 541.659.7284 or Claire@MagdalenePath.com
Details: www.MagdalenePath.com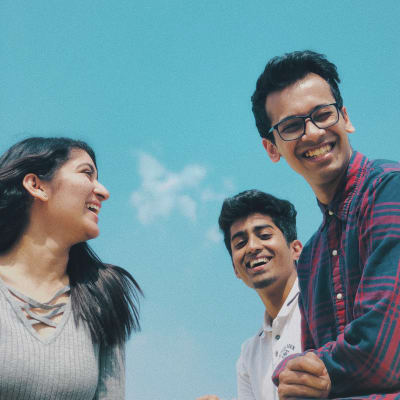 Mining Your Life for Laughter
Humor Writing Workshop
"Humor is chaos remembered in tranquility."
Some of your memories are stories waiting to be written as humor. You know the ones… 😊 Mine those and others hiding in plain sight.
Reframe your blunders, mistakes, silly escapades, and even pain to render them a Dave Barry lark. A Nora Ephron romp. An Erma Bombeck chuckle. A David Sedaris anecdote turning heartache into laughter.
Discover how writers turn the painful, the absurd, the odd, the embarrassing, and the disconcertingly memorable… into humor, from a widely published humor writer for an overnight workshop at the Balch Hotel.
You'll sift through your life to find those stories, anecdotes and incidents, trying your hand (or honing your skill) at humor writing of your own.
Explore the subjectivity of humor as well as it's risks and rewards. You'll consider various structure, and investigate a variety of methods writers use to convey humor. The day will include lecture, writing exercises, group discussion, sharing in-pairs and with large group.
Enjoy writing within the charming rural elegance of the award-winning historic Balch Hotel in the Columbia River Gorge of Oregon with humor writer, Bob Balmer (see his impressive bio below.)
Mining Your Life for Laughter - Humor Writing Workshop:
May 1 & 2
$85 plus lodging (includes breakfast) and meals.
All ability levels welcome. (Must have 6 people registered by April 1.)
Register HERE (add link)
Weekend Schedule
(approximate with times to be determined and subject to change)
Friday
Arrive early to check into your cozy room at the historic, award-winning Balch Hotel. Enjoy dinner by yourself or with other guests.
Friday evening
Attend a happy hour (with dessert, wine and other beverages available) where you'll meet other participants. Bring & share your favorite funny reads (7-minute maximum, please.) Enjoy a good night's sleep.
Saturday
Wake up refreshed, enjoy a full gourmet breakfast (included with your stay) and ready to dive into a day of humorous prose.
Lecture, discussion, writing and sharing of humor will ensue.
Break for lunch at the hotel or in the village of Dufur (not included)
Afternoon Return for an frolic into more humor, and complete by 5 pm.
Later Enjoy dinner (not included) and another night at the Balch where you can continue to refine the work you've just begun. Or head back home, inspired by the humor you've mined from your life. Keep writing!
For additional information visit: discoveringlaughter.weebly.com.
About the workshop leader:
Bob Balmer's first humorous essay was published in the Oregonian in 1992. His work has appeared in Smithsonian, Seattle Times, Seattle Weekly, Golf Illustrated, Oregon Coast Magazine, Golf Weekly, Eugene Weekly, and Willamette Week. His work has aired on Oregon Public Radio and TV, MarketPlace, and The Savvy Traveler.
After his MFA in creative writing from Portland State University, Bob attended the Iowa Summer Writing Workshop and the Tin House Summer Writing Workshop at Reed College. He recently returned from taking Improv and Sketch Writing classes at Second City Comedy in Chicago.
He has led humor writing workshops at Portland Storytellers Guild, The Oregon Writers Colony, Sitka Center for the Arts and Ecology, Write on the Sound Writers Conference, Write in the Harbor, The Hoffman Center for the Arts, and The Bainbridge Artists Resource Network. He is excited to bring humor writing to the Balch, leading up to a workshop for Fishtrap this summer.
************