Sisterhood Supper
Women's Dinner Party
Do you crave more time out with a few girlfriends?
Join a gathering space to connect, laugh and have inspiring conversations that matter. Feel safe and supported in a circle of sisterhood, where you belong and your voice is heard.
Join our big table for a curated conversation led by Balch owner, spa/retreat director and art therapist Claire Sierra. Savor sweet synchronistic connections over food, wine and dessert for a sweet time with new and old friends. Bring a friend or come alone.
Feminine energy is a powerful positive force that's needed right now--let's cultivate it together with our Gorge neighbors.
Dinner is available from our local/organic Light Fare menu (plus specials), along with locally sourced wine, beer, teas and coffee.
FREE (Dinner and drinks not included.)
February 15 6:30-9 pm (please, arrive/leave as your schedule allows)
RSVP, PLEASE! (So we have tables and food ready for you!)
CALL to RSVP: 541.467.2277
Email your RSVP: info@BalchHotel.com
Plein Air Painting Workshop
April 6, 7, 8 2018
Springtime in the eastern Gorge is awash with beauty. Spend a lovely Spring weekend painting your impressions of the rustic elegance in and around the historic Balch Hotel. Learn to sketch, design and paint, immersed in this expansive rural location.
Learn techniques from an award winning Portland based Plein Air artist. Deepen your skills in sketching, design and color.
Learn tricks and tools to take the mystery out of plein air painting, so it works! Join fine artist Nancy Klos for this creative adventure. Beginners are welcome.
Workshop Itinerary*:
Friday
3pm check in- Arrive and get settled in before having dinner on your own (or with other participants) at Balch Hotel or in Dufur
7 pm Opening reception: Look at art samples, discuss plein air painting, and ask questions, as you chat with fellow participants.
Saturday
8:30 Breakfast
10 Getting started: drawing, sketching, color in & develop your design
12:30 Lunch break
1:30 Paint outdoors!
3:30 Break (take a walk, take a nap, spa treatment...or paint!)
4:30 Nocturne Paint of Mt Hood in the waning light of Alpenglow (optional)
6:30 Dinner on your own at the Balch or at Dufur Roadhouse across the street (group meal may be offered)
Sunday
8:30 Breakfast
10 Paint outside
12:30 Lunch break (or keep painting)
1:30 Painting Show and Tell
3 Wrap Up and head home
*All times, activities and structure are approximate and subject to change depending on weather and needs of the group.
Your Retreat Leader:
Nancy Klos is a professional Fine Artist. She has made her home in Portland, Oregon, where she established Klos Studios in 1990. Although Nancy has lived in many parts fo the country she considers the NW her real home. There in her studio "Atelier NAN" she creates drawings, paintings, mixed media and commissions for a national clientele.
Nancy has offered workshops throughout the Northwest, Idaho and California. She's a member of: OPA, AIS, LPAPA. Currently she is preparing new works for her upcoming group show "Impressionism" at the Trinity Cathedral this May 12th through July 1st, 2018!
Learn more about Nancy: www.AtelierNanGallery.com
On Facebook: "Nancy Smith Klos" – Art Collections/Gallery/Sales & "Atelier Nan" – Arts Education/Events
Cost: $250 + $50 materials fee (A small additional materials list will be sent after registration.)
Your room and some meals are extra.
NOTE: Your room, lunch and dinner not included in retreat fee. Breakfast is included in your room stay. Lunch and dinner are ala carte and can be added to your room tab. You can also eat in the village of Dufur or in The Dalles 20 minutes away. Menu can be seen HERE
Contact Nancy Klos for details and registration info: NancyKlos@gmail.com 503-957-9938 or www.AtelierNanGallery.com to register directly
Then call us 541.467.2277 or book your room on-line!
Pierce The Trance
April 20-22
Reclaim Your One Wild and Precious Life
A weekend of transformation with Bart Erbach in the Columbia River Gorge!
Almost everything will work again if you unplug it for a few minutes, including you, says Anne Lamott.
But how can you unplug yourself?
In this weekend-long retreat, personal coach and poet Bart Erbach will draw you away from the hectic pace of everyday and help you disengage from autopilot mode to reclaim your one wild and precious life.
Pierce the Trance Retreat offers you:
A break from your day-to-day routine to relax, rejuvenate and reflect on your life
Insight into obstacles or limiting beliefs that are holding you back from the life you're meant to live
A new way to see and achieve what's truly possible
Guided meditation, visualizations and experiential tools
Tips to help you bring your expanded mindset back home
Support, laughter, inspiration...Just what you need right about now

Your retreat leader
Bart Erbach brings gentleness and humor to his retreats in a way that easily draws you into the peace of present the moment. With openness and without judgment, Bart shares his life as a professional coach, poet, musician, husband and father in a way that connects deeply with the experience of others.
Bart has published two books of poetry, Gather Up Your Soul and SPACE. His intimate reflection of the joys and challenges of parenting, Inventing Fatherhood, will be published next year. Bart plays upright bass with The Jazz Cats and he writes as a guest correspondent for NPR and myriad publications on topics ranging from astronomy to fatherhood.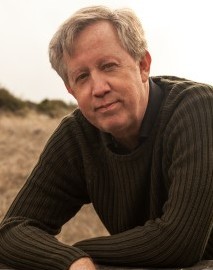 Working with Bart
"Bart brings the fullness of who he is to the retreat. He shows up in all his humanness and holds the light. His easy and encouraging presence makes moving into the depths not only desirable, but accessible. The magic of transformation that began during our time together is still revealing itself…daily. Bart is a wonderful retreat leader and coach. I absolutely loved working with him." — KELLI SLADE - ATLANTA, GA
"Bart is extremely insightful, knowledgeable, genuine and caring. I am so thankful for all the gifts he has helped me to cultivate and bring forward in myself. My life is now big, beautiful and limitless and this was not the case before I started to work with Bart."— MELANIE ALEMAN DE LA GARZA - PORTLAND, OR
"Bart celebrates people. Through writing, poetry, music, prayer, meditation, humor, dancing in the kitchen…whatever medium speaks to you, Bart will help you celebrate who you truly are. You'll feel yourself grow and flourish. You will feel whole and complete." — K.M. - BOULDER, CO
"I find myself growing in ways that not long ago seemed beyond my imagination." — JENNIFER E. - SAN DIEGO, CA
"Bart is a dreamer, but always a realist. It was clear I was working with someone who had walked through some scary doors and conquered. The result: a calm force that helped change my world." — PAULA TURSI - NEW YORK CITY, NY
Details
$349 ($299 early-bird registration by Feb. 28) for retreat experience.
Lodging and some meals are extra.
You'll leave with post-retreat tools and exercises to help you bring home your renewed perspective and inspiration.
To register for the Retreat there are 2 steps:
1. Register for the retreat directly with Bart via email : bart@erbachcoaching.com for payment and registration process. You can also visit: www.piercethetrance.com.
2. Upon confirmation of your registration, reserve a room at the Balch Hotel
To choose a room at this historic luxury inn go to: www.BalchHotel.com. You can also call 541.467.2277 to be part of our room block.
Included with your stay is gourmet breakfast. There is always locally roasted Post Canyon coffee and locally-blended teas along with handmade Chocolate Chip cookies in the afternoon. If you wish to share a room, you must plan for your own roommate. You must stay at the Balch Hotel, that is part of the experience.
Itinerary
FRIDAY
3:00pm Check-in
6:00 pm - 9:00 pm Setting Intentions Arrive and welcome reception


SATURDAY
8:00 am - 9:00 am Gourmet Breakfast
9:30 am – 11:30 am Pierce the Trance -
A guided reflection that will move you beyond the distractions of everyday living
11:30 am – 2:00 pm Free time (lunch, walk, nap, spa)
2:00 pm – 4:00 pm Break Out of Limiting Beliefs -
Do you ever have the feeling that you are holding yourself back? Deep down, many of us hold limiting beliefs that can sabotage success and poison possibilities.
SUNDAY
8:00 am - 9:00 am Gourmet Breakfast
9:30 am – 11:00 am Embrace What's Possible - Embrace a larger vision of yourself by expanding the possibilities that arise from living your life on purpose. And leave the retreat with a plan and commitment to living your vision.
To learn more: www.piercethetrance.com.
Questions? Connect with Bart Erbach directly: bart@erbachcoaching.com
Wildflowers & Wine
April 27-29
Experience an exquisite frolic on a Springtime getaway based at the Balch Hotel. Discover floral gems unique to the Columbia Gorge on easy hikes led by local naturalists.
Join us as we partner with Friends of the Columbia Gorge for the 4th time create a memorable Play and Stay Weekend for you.
Experience two full days of hiking, two different visits to wineries for wine-tasting, picnic discussions, a signature Northwest themed dinner, and evening presentations designed to enhance your knowledge of the wildflowers and wine in the region.
You'll visit exclusive locations not available to the general public with Friends of the Columbia Gorge.
After lunch, visit local wineries to taste wine and learn about the area's unique wine bounty.
With your package, an artisan dinner and yummy lunches are provided. Memorable and serendipitous exchanges with other guest/participants to be expected, but not required!
This Stay & Play package includes your room, meals and all activities, so all your needs are taken care of on this weekend of adventure.
Book your Play & Stay weekend soon - last year sold out fast!
Call 541-467-2277
Itinerary*:
Friday Arrive in the afternoon or evening to have dinner at the hotel (on your own).
We'll start with a wine and dessert reception to meet and mingle with other guests. An evening presentation will welcome and orient you to what's in store for the weekend.
Saturday Enjoy breakfast at the hotel (included), then set out for a scenic hike on a private vineyard loaded with spring wildflowers.
Enjoy a custom box/bag lunch for a lovely picnic at this gorge-worthy location.
Then, join the vineyard owners and winemakers for a private (and rare!) wine-tasting with and continue the day's conversation of wildflowers and wine.
Return to the Balch Hotel to relax after a full day.
Saturday evening enjoy a luscious, Northwest- themed feast at the hotel that evening. Sip local wines paired with the meal.
After dinner we'll hear view a multi-media presentation on wildflowers of the Columbia Gorge.
Sunday after breakfast (included), we'll caravan to a Friends of the Columbia Gorge Land Trust property, for another beautiful wildflower hike.
Enjoy a picnic with your boxed lunch (provided) on trail while looking out over the Columbia River with views up and down the Gorge.
After our hikes, we'll head to a local winery for wine tasting (optional) and socializing with other guests to conclude this great weekend.
Package for Two Includes:
Two-night stay at The Historic Balch Hotel
Gourmet buffet breakfast each morning, with locally roasted coffee and custom blended teas
Exclusive hikes led by local experts from Friends of the Columbia Gorge
Friday night wine and dessert reception and presentation
Picnic lunches Saturday and Sunday
Gourmet dinner and multi-media presentation Saturday night
Package Prices:
Double Occupancy:
Traditional Queen Room (European Style):
$389 plus tax (a $431 value)
Signature Room (with bath):
$499 plus tax (valued at $570)
Single Occupancy:
Traditional Room (European Style):
$289 plus tax & gratuity (a $333 value)
Signature Queen Room (with bath):
$399 plus tax & gratuity (valued at $471)
To Book this Play & Stay Weekend:
1. Reserve your weekend lodging package with the Balch Hotel. Register by phone: 541-467-2277.
2. Contact Friends of the Columbia Gorge Outdoor Programs Coordinator Kate Lindberg at katel@gorgefriends.org or 971-634-1265 with questions.
* Itinerary is subject to change due to logistics and weather. Details will be updated as available
Well + Being Retreat
Nourish Your Soul
Transform uncertainty into opportunity.
Everyone and everything seems in transition. Both inner and outer worlds seem too full, a bit crazy and over-demanding. Do you crave more time for you?
If you're going through a challenging transition in your life maybe you need nurturing space to unwind, relax and reconnect, to find clarity and tools for the next chapter of your life.
Have you lost hope that your current situation is going to get better?
Are you worried that this is as good as it's going to get?
Step away. Join us for a weekend of soul nourishment and sisterhood at the award-winning Historic Balch Hotel. Soothe away stress and tension just being in the serenity of nature in the Columbia River Gorge. Time away where you can rejuvenate and reconnect to yourself and What Really Matters.
Get connected to new perspectives that inspire hope and possibility. Find what nourishes and inspires you, to remember your deeper yearnings. Experience joy from the simple pleasure of being in your body, in the moment.
Is there a decision in your life waiting to be made, but feel gripped by fear or confusion?
Are you being nudged to move forward in an area of your life, but lack the boldness to take that step?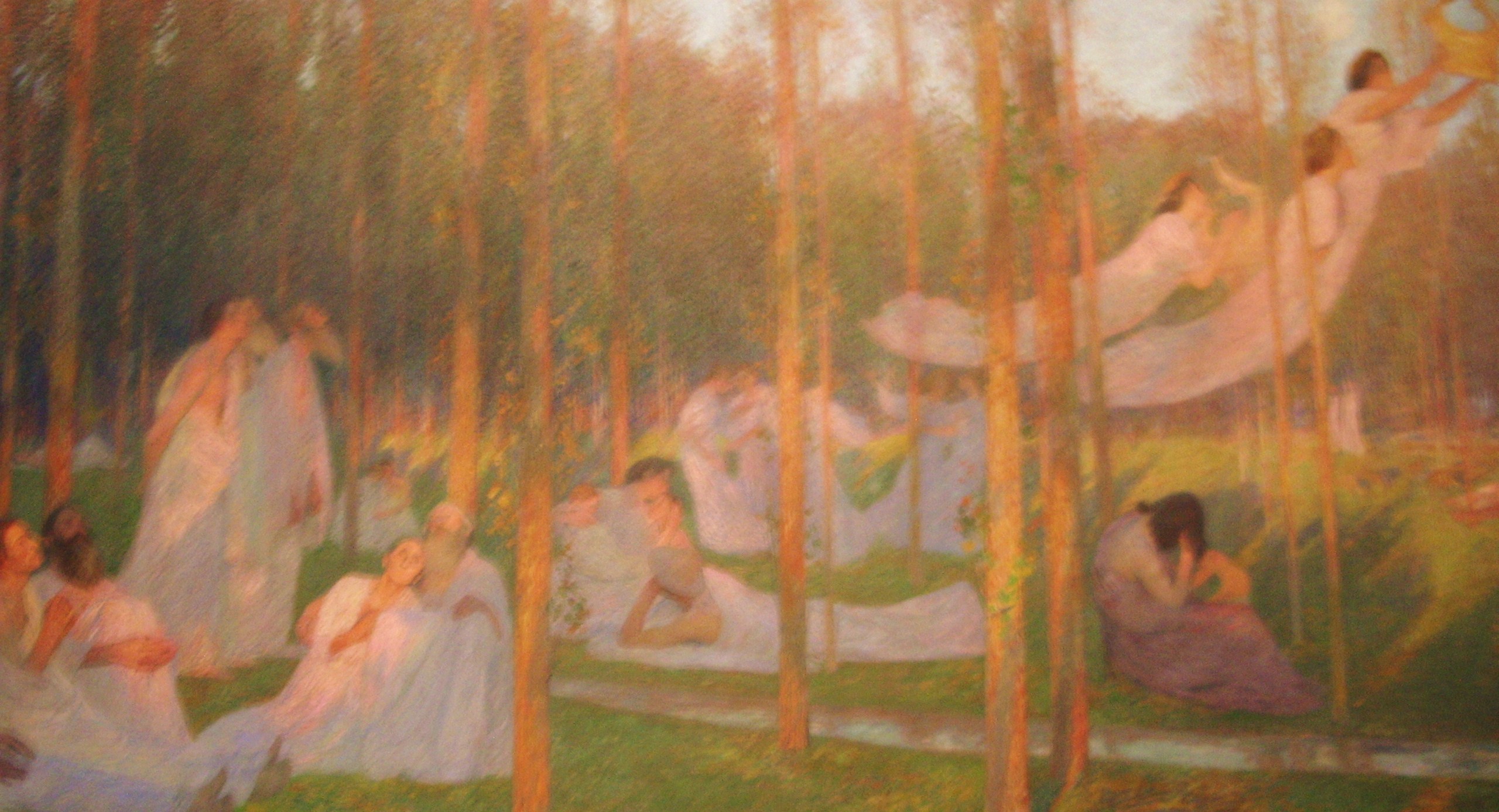 Join a safe supportive circle of sisters where you can just be. Access your gifts and magic to harness the confidence & courage to move forward towards your dreams.
Release tired, old patterns and express more of who you truly are. Explore embodied spiritual practices that awaken your vitality and vision. You'll remember the deeper Holy desire of your soul and replenish your world-weary spirit.
Art Therapist (and Balch Hotel co-owner) Claire Sierra will guide you through creative, soul aligning activities, simple ritual, sacred rest and juicy discussion. With time for a whole lot of nothing, if you so choose.
And after the retreat is over, to keep the magic flowing, (which is often so hard) this retreat includes a follow up virtual group coaching session, (using your phone or computer) for support and inspiration.
Find answers to difficult questions through guided reflection practices you'll take home with you.
Experience an elegant historic inn that's relaxing and rejuvenating for your nervous system.
Discover tools and perspectives for dealing with challenging emotions and situations.
Meditate on the wide open sky and expansive landscape to connect with your vision and direction.
Gain clarity on the things that need changing through sacred dialogue.
Soothe away stress and tension during your own private bath anointing ritual in a clawfoot tub.
Explore a deeply integrative art experience that brings magic from within. (Even if you're not "creative")
Let go of old beliefs & paradigms around the fire pit.
Connect with like-minded women in a supportive circle of sisterhood.

Success Stories:
"Great, magical, transformative retreat. I enjoyed every minute of it." - Melanie K, Portland, OR
"I just want to thank you again for that retreat. It literally changed my life. I came home a changed person and I haven't gone back. I had lost touch with myself. I was so busy working. It was sucking the life out of me. I'd lost touch with my bigger vision, my spiritual self and I was so unhappy. I reconnected to the magical visionary part of myself (and dropped a lot of baggage there too." - Savana W., Vancouver, WA
"What you do is important work. It helps women like me to get grounded, balanced, re-directed, empowered, and inspired -- whatever it is we need. You have helped me get to this abundance and I am deeply grateful. If I become stuck again, I know I can come to you." - Linda C, Cave Junction, OR
"I came not knowing what to expect, but with optimistic hope of a new journey toward calm peacefulness and a better perspective. I ended the retreat with a definite sense of purpose and beginning of a new phase of my life—with skills, tips and a new way of thinking in a positive, enlightened, awakened way." - Pat D, Glastonbury, CT
"When I arrived, I was tired and burned out by trying to help family members. The workshop refreshed me and helped me center once again, connecting me with other women in a creative space. I came home feeling recharged and empowered. I loved the whole experience." - Gay M., Portland, OR
Details:
May 4-6
See Itinerary below
Lodging & meals are included.
This retreat includes 12% lodging discount.
Early-bird Price Before April 1:
$447 Traditional Room - European Style
$569 Signature Room - bathroom & tub en suite
King suite with Jacuzzi tub and mountain view--call for price
After April 1
$499 Reteat + Traditional Room
All Inclusive Retreat Package Includes:
Room for Friday and Saturday night Discounted 12% (your choice of accommodations)
Friday Evening Welcome Reception with Appetizers
Breakfast Saturday and Sunday
Lunch Saturday and Sunday
Saturday night dinner with salad and dessert
Locally roasted Post Canyon coffee, Good Medicine and other tea, Balch blend hot cocoa, lemon water and chocolate chip cookies
Retreat supplies and goodies
Taxes and gratuity
AND virtual group coaching session for aftercare support. (We'll use a video conferencing platform so we can see everybody!)
NOT INCLUDED:
Any additional beverages (wine, beer, kombucha, soda, etc.)
Spa Services
Transportation to/from hotel
Weekend Itinerary*:
Friday
Arrive at the Balch Hotel anytime after 3 pm and settle into your room. enjoy a glass of wine and dine with other guests (not included but available for purchase.) Enjoy appetizers at welcome reception to meet and mingle with retreat leader Claire Sierra, her innkeeper husband Josiah Dean, along with your weekend cohorts.
Evening - Gather for an opening ceremony to connect with other participants and start your journey together.
Saturday
Morning: After a delectable morning breakfast, we'll start our day with simple ritual in sacred space. You'll explore clarifying questions that determine your intention for the weekend.
Lunch: Eat with the group or take space to reflect and rejuvenate. The Balch offers a delectable, healthy, locally sourced lunch, that will be delicious and nourishing. (You can see our menu here.) **Please let us know if you have dietary considerations we need to consider! Let front desk staff know when you check in or before you arrive. We have limited guest refrigeration for your own items.
Break for a nature walk in the area, take a nap, bathe with crystals in a clawfoot tub, rejuvenate with a spa treatment or explore your ideas in personal journaling.
Afternoon: Gather again to dive into your Holy Desire via rejuvenation and reconnection. Explore soul care practices including art, simple movement/yoga, and/or writing. We'll discuss what to do when we get stuck and how to shift into the direction we'd rather be headed.
Dinner is in the dining room. Eat with others, or alone for some quiet time.
Evening: After dinner we may have an evening activity to deepen the process or connect more informally, depending on needs, desires and direction of the group. Feel the muse and color, or explore soul care practices like guided meditation and journalling for answers you seek. (Optional)
Sunday
Morning: After a scrumptious handmade gourmet breakfast, we'll gather for morning discussion, sharing and teaching. We'll weave in practices such as movement, meditation, journaling or contemplative prayer. We'll address challenges you may be experiencing and use creative tools to work through stuck spots that happen.
Lunch and break: Check-out of your room (if you haven't already) and then enjoy a delectable, healthy, locally-procured meal, that will be supportive and nourishing (any dietary considerations we need to consider? Let front desk staff know when you register or arrive.) Afterward, take a walk, nap or continue on artwork you've started.
Afternoon: Final exploration! We'll review shifts you've experienced, determine what needs to change (if anything) and how. We'll discuss next steps to keep the intuitive process going, so it doesn't dry up after you get home.
Completion: Close with a ritual for reflection and say good bye to new friends. End by 3pm.
*Hold this loosely. The Itinerary is subject to change and may need to be adjusted based on needs and desires of group, weather and other logistics. We'll be listening deeply to the yearnings of your Soul to let your Spirit release.
Reserve Your Spot :
Reserve your room at the Balch Hotel online by date and the package will pop up. Or you can find it HERE. Or call 541.467.2277 -- we're happy to help.

Retreat participants must stay at the Balch Hotel--it's part of the experience to be here.
You will be emailed a follow up confirmation with details including suggested items to bring from retreat leader Claire Sierra.
Questions? Contact Claire Sierra at claire@MagdalenePath.com.
Call the Balch Hotel for any information regarding accommodations and to reserve your room. Call 541.467.2277
You'll automatically receive a 10% discount on your hotel stay.
(Discount valid for retreat/workshop only and cannot be used with other offers.)
Cancellation Policy:
Up until 30 days prior to retreat, all monies paid minus $100 administrative fee is refundable should you cancel. Cancellations within 30 days of retreat have no refund provided. If cancellation is implemented by us, we will cheerfully refund all monies paid by you.
Gorge Rocks: Geology Tour
May 18,19, 20
Explore the rich rugged geology around Dufur and the Gorge—with its beautifully preserved stacks of Columbia River Basalt--some of the farthest traveled lava flows known on Earth. Learn how lava covering the Columbia River Gorge and Plateau traveled from volcanoes far to the east to meet younger volcanism in the Cascades.
You'll amble by van to sites in Dufur, Tygh Valley, and the Hood River Valley to hone your ability to read the landscape. Discover how detailed mapping and complex history of these rocks reveals water and mineral resources--and geologic hazards. Receive new insights in to the long and fascinating geologic history of the region.
Your guide is Jason McClaughry, a registered professional geologist in Oregon, who works extensively in the state researching and mapping volcanism. He's currently working in the Columbia River Gorge and Mid-Columbia Basin, to better understand the geologic hazards, groundwater, mineral and energy resources. Jason holds both Master's and Bachelor's degrees in Geology and is a passionate, compelling and engaging presenter who makes the topic interesting to all.
Package Includes:
Two Nights Bountiful Rest with Breakfast
Friday Evening Hors d'oeuvre
Evening Presentation by Jason
Saturday Breakfast
Field Trip Tour by van
Picnic lunch in the field (box lunch included)
Saturday Evening Dinner
Evening Review/Discussion
Sunday Breakfast
Q&A
Self-guided tour

Package Prices:
DOUBLE OCCUPANCY:
Traditional Queen Room (European Style):
$374 plus tax (a $394 value)
Signature Room (with bath):
$499 plus tax (valued at $532)
To Book this Geology Tour Weekend:
Register by phone: 541-467-2277 or on-line here
* Itinerary is subject to change due to logistics and weather. Details will be updated as available
Poetry Workshop with Penelope
June 21 - 22
THE SHORT POEM: MAKING EVERY WORD WORK FOR YOU
Want to get some new ideas or input for your poetry? Join a small gathering of poets who have been writing for awhile. We limit the group to 10 writers so that everyone gets personal attention.
Our theme for 2018--the short poem--is a page or less (not haiku). Discover new ways to pay close attention to the sounds and precise meanings of your words. In a short poem, there is no space to waste.
Look for fresh and lively language that grabs the reader, sustains the mood of the poem, and finishes with power.
Workshop Details:
Thursday begins around 10:30. You'll meet and work on poems.
Break for lunch then more poetry until a break at dinner.
Thursday evening we'll have a reading for each other and a few local friends at my little house in Dufur,
Friday we'll reconvene for more writing, break for lunch and finish our workshop by 2 pm.
Cost for the workshop is $150. Does not include room, lunches and dinner. (Breakfast included with hotel stay)

Meals and rooms at the Balch are reasonable in cost and delicious in quality.
If you've never stayed at the Balch, you're in for a treat. The casual elegance of the historic inn, combined with the sweeping expanse of the rural landscape, make this a coveted destination.
The Balch was recently ranked #7 Fan Favorite Travel Destination in Oregon--according to Yelp, Google and Trip Advisor.
We are offering a special room rate for workshop participants upon request.
To reserve your room at the Balch Hotel book directly on the website or call 541.467.2277.
To apply/register/ask questions about the workshop, contact Penelope at penelopeschott@comcast.net or 503-819-0975.
NOTE: You need to register for the workshop and book your hotel room to be included in the workshop and stay at the hotel.
Jam Night with Josiah
Join us for a monthly open acoustic jam in the parlor of the Balch with proprietor Josiah Dean and other local musicians. Fun, casual supportive environment.
Bring your favorite instrument and share the tunes. We'll even have extra percussion to play if you don't have yours.
Or just show up and enjoy dinner, a beer or wine and listen.
FREE (other than your food and beverage purchase)
Next date to be announced.