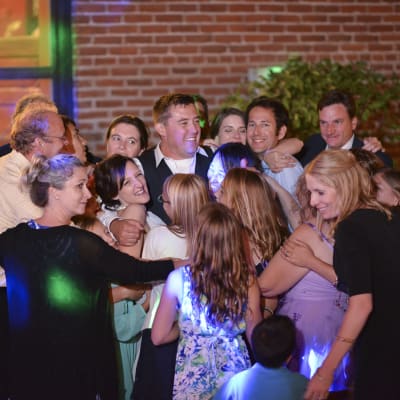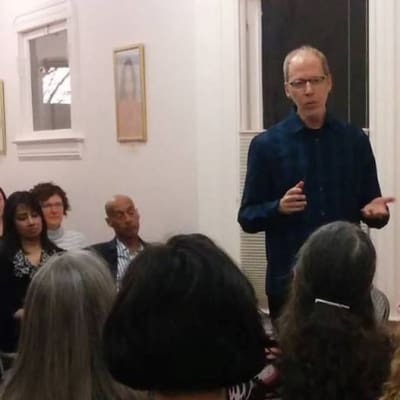 Healing for Empaths
Are You a Highly Sensitive Person?
Do you feel lethargic, anxious, or heavy-hearted?
Do you suffer from tight muscles, procrastination, or energetic overwhelm?
Are you frustrated because despite your best efforts, you haven't yet healed?
If you're an Empath or Highly Sensitive Person (HSP), your sensitivities may be the root cause of your physical, emotional, or energetic blockages that have resulted in pain or illness.
You are not alone.
Confusion and symptom overload are the norms for untrained empaths.
Discover the time-tested tools and healing exercises you need, specifically designed for Empaths and HSPs!
At the Healing for Empaths Workshop, you'll learn specific tools and techniques that teach you how to effectively protect yourself from incoming energies. You'll also be led through several exercises that can permanently release what you've already absorbed!
In the comfort and serenity of the Balch Hotel in the Columbia Gorge, you'll receive customized instruction, in-depth readings and consultation, and remarkably effective energetic transmissions to heal your symptoms at the root level.
Take advantage of group energies to go deeper than possible on your own. And learn how to make a difference in the world by sharing your unique gifts in a whole new way!
(See workshop itinerary below. )
November 16-18, 2018
About Your Workshop Leader:
Dave Markowitz is an intuitive health facilitator, dynamic speaker, and the bestselling author of Empathipedia: Healing for Empaths and Highly Sensitive Persons, and Self-Care for the Self-Aware: A Guide for Highly Sensitive People, Empaths, Intuitives, and Healers, and Healing with Source: A Spiritual Guide to Mind-Body Medicine. His work is endorsed by bestselling authors Shirley MacLaine, Lynn Andrews, Dannion and Kathryn Brinkley, and Dr. Meg Blackburn Losey. Dave has shared the lecture bill with Deepak Chopra, Gary Null, and many others.
November 16-18, 2018
"Dave is a master healer for empaths and sensitives. His gifts, knowledge, experience and humor make him a real change agent and a balm for the weary soul." –Lee Harris, Energy Intuitive, Channeler and Healer
Workshop Fee: $279*
Early Registration Discount:

$229* (Before Oct 23)
Register for the workshop HERE
What's NOT Included:
This price does not include lodging and requires a 2 night stay.
For your convenience here are the rooms rates.
Traditional $84 x 2 nights = $168 (plus 1.8% rooms tax)
Signature $123 x 2 nights = $246 (plus 1.8% rooms tax)
Suite $155 x 2 nights = $310 (plus 1.8% rooms tax)
Please register for the workshop before booking your room. See details at Balch Hotel.com/accommodations
Lodging Includes Gourmet Breakfast Saturday and Sunday, along with free WIFI, free on-site parking and other amenities. You can see more and reserve your hotel room here or call 541.467.2277.
Lunch and dinner are not included, but offered A La Carte to meet various dietary needs and preferences. In addition to the simple healthy delicious food offered at the Balch Hotel, there are a few options in the nearby village of Dufur. You can see the Balch Hotel menu HERE
Workshop Itinerary:
(Subject to change and adjustments due to the needs of the group.)
Friday:
7:00pm to 9:00pm Introduction:
Learn what it means to be an empath or HSP and how that can be the cause of both your deepest frustrations and greatest joys.
Saturday:
7:30am to 9:00am Breakfast (included)
9:00am to 11:30am Session 1
Deepen your understanding of preventing incoming energy. Learn to open to only what is meant for you to grow, expand, and heal.
11:30am to 1:00pm Lunch (on your own at hotel or local options)
1:00pm to 3:00pm Session 2
Learn how to heal empathically absorbed symptoms, pain and illness at the root level for permanent transformation!
3:00pm to 4:00pm Break
4:00pm to 6:00pm Session 3
Strengthen your interconnectedness with yourself, each other and the Divine using group and individual activities
6:00pm to 7:30pm Dinner (on your own or local options)
7:30pm to 9:30pm Session 4
Dive even deeper into the causes of all of your miseries, challenges and blockages and then step into freedom and vivacity!
Sunday:
7:30am to 9:00am Breakfast (included)
9:00am to 11:30am Session 5
Experience a shift in consciousness about what it means to be an empath or HSP and practice the tools in a guided, supported format that will allow you to break through any barrier to experience your joy and vibrancy at will.
11:30am to 1:00pm Lunch (optional) or Completion.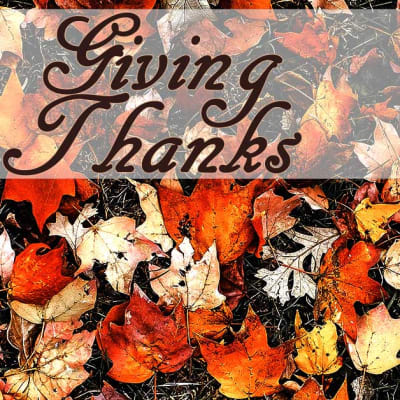 Thanksgiving
November 22, 4 p.m.
Thanksgiving — that holiday of gratitude — is just around the corner! Who and what in your life are you grateful for?
Enjoy Thanksgiving with your loved ones, or solo with us. Join us for an intimate, relaxed weekend of Gratitude. Holidays here are really special — low key, low tech social if you want it. Not high pressure, high drama affairs.
Why cook? We're offering our family-style feast again! Enjoy an elegantly simple traditional Thanksgiving feast, updated with artisanal flair — mostly organic and locally sourced.
As the menu develops we're keeping some winners from last year, but also upleveling our offerings, too. Enjoy a twist on the traditional Thanksgiving dinner.
RESERVE YOUR SEAT: Call 541.467.2277
Menu:
Organic Winter Salad with Apple Vinegar dressing
Shelton's Natural Cider-glazed, Turkey with Apple Sage Stuffing
Organic Roasted Root Vegetables
Sautéed Garlic Brussels Sprouts tossed with Garlic butter and Parmesan cheese
Gibletted Gravy
House-made Cranberry Sauce
House-made bread
Assorted Desserts
Local Artisan Tea & locally roasted coffee
Wine pairing will be suggested, along with wine, beer or cider by the glass or bottle, all for additional purchase.
$39 per person, gratuity and beverages not included.
Thanksgiving at the Balch includes walking the golden fields, lounging with a good book, playing games, sipping wine or beer, cozying up with your favorite locally sourced cuppa, doing puzzles, and playing bocce or croquet.
It's golden warm and (mostly) sunny, with crisp evenings and fresh mornings. We'll have a fire roaring on the patio (weather permitting)
To entice you to linger, we're offering a Special Lodging Discount…
Stay 2 Nights Get 3rd Night FREE! book online for this special offer. Click on Book NOW and reserve 3 nights, then enter promo code: FALL for this special rate! or call 541.467.2277 and we'll help you.
Make a weekend of it, we still have rooms available.
The cozy parlor with Mount Hood view awaits your settling in with a good book or puzzle, and glass of wine or beer.
Join us! Thursday November 22 $39 per person, gratuity not included.
RESERVE YOUR SEAT for this limited experience: Call 541.467.2277
Jam Night with Josiah
November 23 6:30 - 9 p.m.
Join us for a casual open acoustic jam in the parlor of the Balch with proprietor Josiah Dean and other local musicians. this month features the Central Oregon Bluegrass Society, who will be here for the weekend. Fun, supportive environment.
Bring your favorite instruments and share the tunes. Or just show up and enjoy dinner, a beer or wine and listen.
FREE! Handcrafted food and local beverages available for purchase.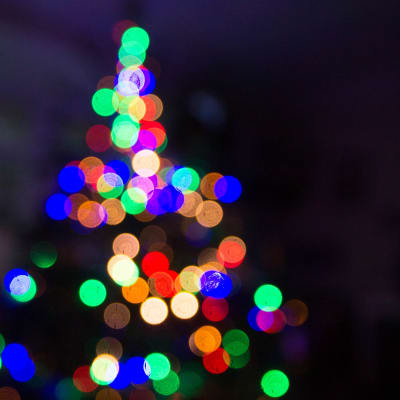 Hometown Christmas
December 8
Do you ever wish the holidays could go back to a slower simpler time, without so much hype and commercialization? Come to Dufur's village-wide holiday celebration. Experience our small-town classic Dufur Hometown Christmas, with the highlight: Lighted Tractor Parade, along with Holiday Craft Bazaar, visits (and photos) with Santa and more!
Sip hot holiday beverages as you stroll the streets of Dufur and enjoy winter cheer with friends and neighbors. Enjoy the Balch's special dinner offerings, along with board games, jigsaw puzzles, wine tasting and other small town treats.
Early in the day there's a Christmas craft bazaar, photos with Santa, and special seasonal treats offered at Kramer's Market and other spots in Dufur. Hear live music at the Community Center around 2:30 and then return to the Balch for front row (balcony!) seats for the lighted tractor parade at 4:30 right out our front doors!
Enjoy a special Prime Rib dinner (Reservations required)
Relax with a warming spa treatment and enjoy the holiday season with friends, family and your favorite loved ones.
Reserve your room early, as this weekend is one not to miss and sells out.
Saturday December 8
Temple Sophia - Women's Circle
November 14
Are you yearning for deeper connection to your feminine power and magic?
Looking for a sacred space to access higher guidance & express your authentic self?
Sisterhood is huge—our strength as women is together. Gather for an evening women's temple and explore your Sacred Feminine through an embodied spiritual connection with your inner priestess.
This Red Tent circle is a place to access your dreams, find your voice, and gain confidence and courage to go for your soul desires.
Enjoy deep-dive connection, soulful exploration, delicious conversation, and creative ritual that spans religious traditions, guided by Claire Sierra, MA (Art Therapist, retreat leader, Balch Hotel owner/spa director and author of The Magdalene Path.)
Relax and recharge in a supportive circle of sisters.
Express your own authentic truth and sovereignty. (Be seen and loved for who you really are!)
Explore and express your soul yearnings.
Access deeper spiritual connection and sense of belonging with other like-minded women.
Feel supported to be more on-track with your purpose.
Maybe even do a little art & meditation, as you enjoy tea & treats...
Come early to have dinner, then relax in the parlor:
Questions? Claire@MagdalenePath.com (Inquire about barter or scholarship opportunities.)
Details: www.MagdalenePath.com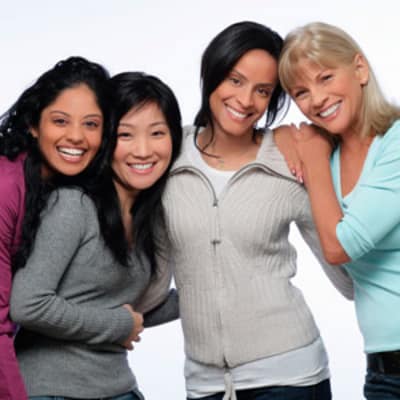 Sisterhood Supper
Women's Dinner Party
Do you crave more time out with a few girlfriends?
Join a gathering space to connect, laugh and have inspiring conversations that matter. Feel safe and supported in a circle of sisterhood, where you belong and your voice is heard.
Join our big table for a curated conversation led by Balch owner, spa/retreat director and art therapist Claire Sierra. Savor sweet synchronistic connections over food, wine and dessert for a sweet time with new and old friends. Bring a friend or come alone.
Feminine energy is a powerful positive force that's needed right now--let's cultivate it together with our Gorge neighbors.
Dinner is available from our local/organic Light Fare menu (plus specials), along with locally sourced wine, beer, teas and coffee.
FREE (Dinner and drinks not included.)
Our next dinner will be in the new year. Check back for details.
6:30-9 pm (please, arrive/leave as your schedule allows)
RSVP, PLEASE! (So we have tables and food ready for you!)
CALL 541.467.2277 or
Email your RSVP: info@BalchHotel.com