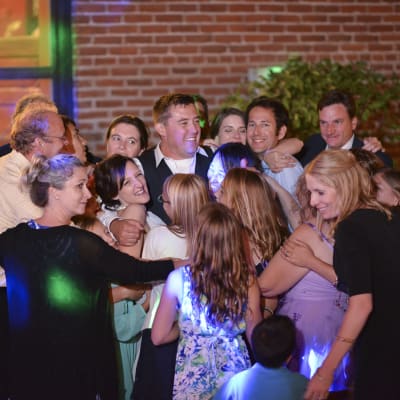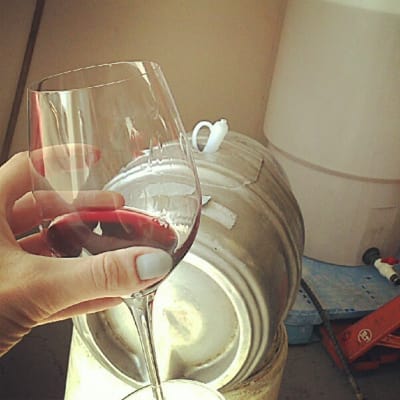 Wine in Wheatland Dinner
February 16, 6:30 p.m.
Saturday evening enjoy a five course winemaker's dinner, with food expertly paired by guest chef, Kristen Lillvik of Rooted Table Events. (see menu below). Winemaker Colter Bolton will narrate the process of each wine as you sip and nibble throughout the meal.
Your Hosts for the dinner:
15 Mile Winery is located in Dufur Valley on land homesteaded by Absolom Bolton in the late 1800's. With estate grown grapes grown by 4th generation Dan Bolton, wines are made by 5th generation owner, winemaker Colter Bolton. His wines exhibit great flavor, depth and complexity. Colter's seasoned, yet no-nonsense approach to wine-making is evident in wines that are enjoyed by wine novices and aficionados alike.
For years wine lovers visiting his tasting room in The Dalles have been begging Colter to offer an event at his winery. This event is a rare opportunity to visit a boutique winemaking operation that is a production facility, not your typical tourist destination. http://www.15milewinery.com/
The Balch Hotel was recently rated #1 Fan-Favorite Travel Destination in the Columbia Gorge, and #10 in Oregon—according to online customer reviews! Perched where the Columbia River Gorge meets Oregon's High Desert, the Balch is known for world-class hospitality. Ease and simplicity await your arrival at this boutique inn. Each of our 20 cozy rooms are uniquely styled with antiques, original art and comfy beds that guests rave about.
The casual vintage elegance of this historic rural hotel, encircled by a golden expanse of open fields and big sky, invites a clarity of mind that settles the heart and soul. With 300 days of sunshine, on-site dining and spa services, sunny patio, garden grounds and majestic Mount Hood views inspire getaways for rejuvenation and re-connection. Centrally located in the Pacific Northwest, after a short drive, you'll feel like you're a world away. www.BalchHotel.com.
WINE IN WHEAT COUNTRY 5 COURSE MENU
(*Check back for updates as we develop ideas.)
Wandering Appetizer: La Panzanella cracker or crostini with triple brie cheese and Oregon Growers marionberry jam
Wine Pairing: 2016 Sparkling Rose
Salad Course: Spring greens with balsamic vinaigrette, local pears, and Cascadia Creamery Glacier Blue cheese
Wine Pairing: 2017 Gewurzttraminer
Risotto Course: Risotto ala Fungi (local mushrooms)
Wine Pairing: 2016 Pinot Noir
Main: Coq Au Vin with carrots, onion, mushroom, bacon and roasted fingerling or new potatoes
Vegan/Vegetarian Main: Portobello Mushroom Au Vin, sans bacon with more veggies
Wine Pairing: 2015 Primitivo
Dessert: Coeur de Chevre Cheesecake - whipped goat cheese cheesecake with thin, tempered dark chocolate base with raspberry coulis.
Wine Pairing: Port- Style Dessert
(*Subject to change, check here for updates)
5 course dinner:
$75 per person plus gratuity
Call 541.467.2277 and we'll get you all set up!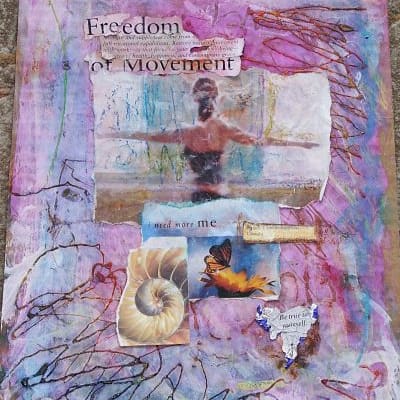 Manifest Your Calling
Magnetize Your Dreams & Desires for a Magical Year
New Year's intentions, resolutions and plans don't always happen neat & tidy with the flip of the calendar page. With Winter fading, it's the perfect time to dial in your desires for this year and claim your path — it's not too late!
Enjoy a day of retreat to explore & express your calling this year in the cozy, elegant temple of the Balch Hotel.
Gather in circle with kindred spirits, sipping tea or wine as you explore simple yet elegant, creative manifestation practices: art, writing, meditation and discussion.
See what magic is awaiting you this year!
Receive visions & messages about 2019 that are calling from your future
Experience a process for clear connection with Higher Guidance, used to write The Magdalene Path.
Create a Vision Map— beautiful, transformational artwork you'll feel excited to hang on your wall.
Discover simple, amazing ways to invite greater manifestation through ease, grace and flow.
Connect in ritual with like-minded women who support your dreams & desires.
Discover next steps that keep you on the path you most desire to live.
"I always plan to make a Vision Map for my year and I never do it, but when you lead us, it's magic!…" -Savana R, San Luis Obispo, CA
"Your retreats relax me into a quiet place of potential, clarity and joy, where I am assured that life is majestic, secure and loving. I leave refreshed and inspired…. a perfect beginning to this year." - Martha S., Murphy, OR
"Wow, an amazing experience finding answers to my questions and getting back on track. Everything is clicking into place, with so much input and insight. Good gathering!" Linda C, Takilma, OR
Express your Creative Spirit! Everything is provided—including lunch! No experience necessary. Men are welcome too.
SUNDAY, FEBRUARY 17, 11am – 4pm
The Balch Hotel: Dufur, Oregon
$111 includes refreshments & lunch
EARLY BIRD DISCOUNT: $99 before February 10
TO REGISTER: RESERVE YOUR SEAT NOW (link below)
Spend the night! Stay the night before or after and receive a 15% lodging discount.
Just register for your room online or phone 541.467.2277 and mention attending this event.
Deepen your transformation with a Bliss at the Balch Spa Treatment. Grab one of the limited sessions before or after this day retreat.
Check out our spa menu and packages. Reserve yours today: email Claire@BlissBreakthrough.com or call/text 541.659.7284
Retreat Leader: Claire Sierra, MA, LFT, is the author of The Magdalene Path©. An Arts Therapist and certified True Purpose™ Coach, Claire has guided thousands of women who feel confused & frustrated about their lives to connect into deeper clarity, courage and new direction about their true path. She's led creative, soul-centered retreats and private sessions for over 2 decades. She facilitates transformation at Bliss at the Balch Spa. For free resources, go to: MagdalenePath.com. Claire and her husband are owners of the Balch Hotel, a boutique destination inn in the Columbia River Gorge—recently named #10 Fan Favorite Destination in Oregon, according to Trip Advisor, Google and Yelp.
iF LINK IS BROKEN COPY AND PASTE INTO YOUR BROWSER: https://www.paypal.com/cgi-bin/webscr?cmd=_s-xclick&hosted_button_id=P7C6L9N4LJS9U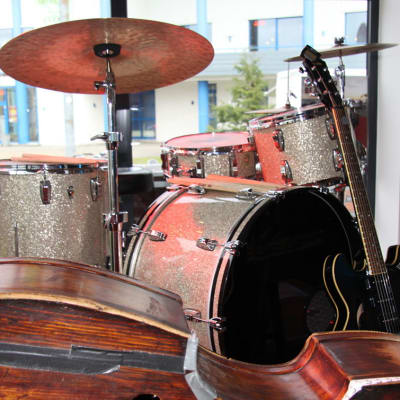 Jam Night with Josiah
February 21, 6:30 - 9 p.m.
Join us for a casual open acoustic jam in the parlor of the Balch with proprietor (& drummer) Josiah Dean and other local musicians. Bring your favorite instruments and share tunes. Fun, supportive environment.
Or just drop in to listen as you enjoy dinner, a beer, wine or dessert.
FREE! Handcrafted food and local beverages available for purchase.
Temple Sophia - Women's Circle
March 23 - Spring Equinox
Are you yearning for deeper connection to your feminine power and magic?
Looking for a sacred space to access higher guidance & express your authentic self?
Sisterhood is huge—our strength as women is together. Gather for an evening women's temple and explore your Sacred Feminine through an embodied spiritual connection with your inner priestess.
This Red Tent circle is a place to access your dreams, find your voice, and gain confidence and courage to go for your soul desires.
Enjoy deep-dive connection, soulful exploration, delicious conversation, and creative ritual that spans religious traditions, guided by Claire Sierra, MA (Art Therapist, retreat leader, Balch Hotel owner/spa director and author of The Magdalene Path.)
Relax and recharge in a supportive circle of sisters.
Express your own authentic truth and sovereignty. (Be seen and loved for who you really are!)
Explore and express your soul yearnings.
Access deeper spiritual connection and sense of belonging with other like-minded women.
Feel supported to be more on-track with your purpose.
Maybe even do a little art & meditation, as you enjoy tea & treats...
Come early to have dinner, then relax in the parlor as we delve into the mysteries for Spring Equinox:
Saturday March 23 6:30-9 pm
$22 in advance $33 at door
Bring a sister and get half off her ticket!
Questions? Claire@MagdalenePath.com (Inquire about barter or scholarship opportunities.)
Details: www.MagdalenePath.com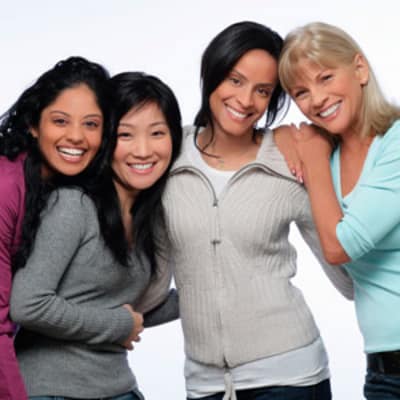 Sisterhood Supper
Women's Dinner Party
Do you crave more time out with a few girlfriends?
Join a gathering space to connect, laugh and have inspiring conversations that matter. Feel safe and supported in a circle of sisterhood, where you belong and your voice is heard.
Join our big table for a curated conversation led by Balch owner, spa/retreat director and art therapist Claire Sierra. Savor sweet synchronistic connections over food, wine and dessert for a sweet time with new and old friends. Bring a friend or come alone.
Feminine energy is a powerful positive force that's needed right now--let's cultivate it together with our Gorge neighbors.
Dinner is available from our local/organic Light Fare menu (plus specials), along with locally sourced wine, beer, teas and coffee.

Date TBD
6:30-9 pm (please, arrive/leave as your schedule allows)
FREE (Dinner and drinks not included.)
RSVP, PLEASE! (So we have tables and food ready for you!)
CALL 541.467.2277 or Email your RSVP: info@BalchHotel.com ir Claire@BlissBreakthrough.com