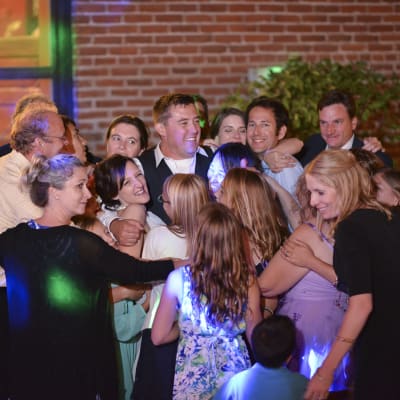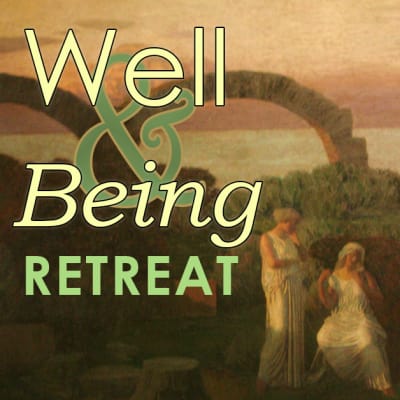 Well + Being Retreat
Nourish Your Soul
Transform uncertainty into opportunity.
Everyone and everything seems in transition. Both inner and outer worlds seem too full, a bit crazy and over-demanding. Do you crave more time for you?
If you're going through a challenging transition in your life maybe you need nurturing space to unwind, relax and reconnect, to find clarity and tools for the next chapter of your life.
Have you lost hope that your current situation is going to get better?
Are you worried that this is as good as it's going to get?
Step away. Join us for a weekend of soul nourishment and sisterhood at the award-winning Historic Balch Hotel. Soothe away stress and tension just being in the serenity of nature in the Columbia River Gorge. Time away where you can rejuvenate and reconnect to yourself and What Really Matters.
Get connected to new perspectives that inspire hope and possibility. Find what nourishes and inspires you, to remember your deeper yearnings. Experience joy from the simple pleasure of being in your body, in the moment.
Is there a decision in your life waiting to be made, but feel gripped by fear or confusion?
Are you being nudged to move forward in an area of your life, but lack the boldness to take that step?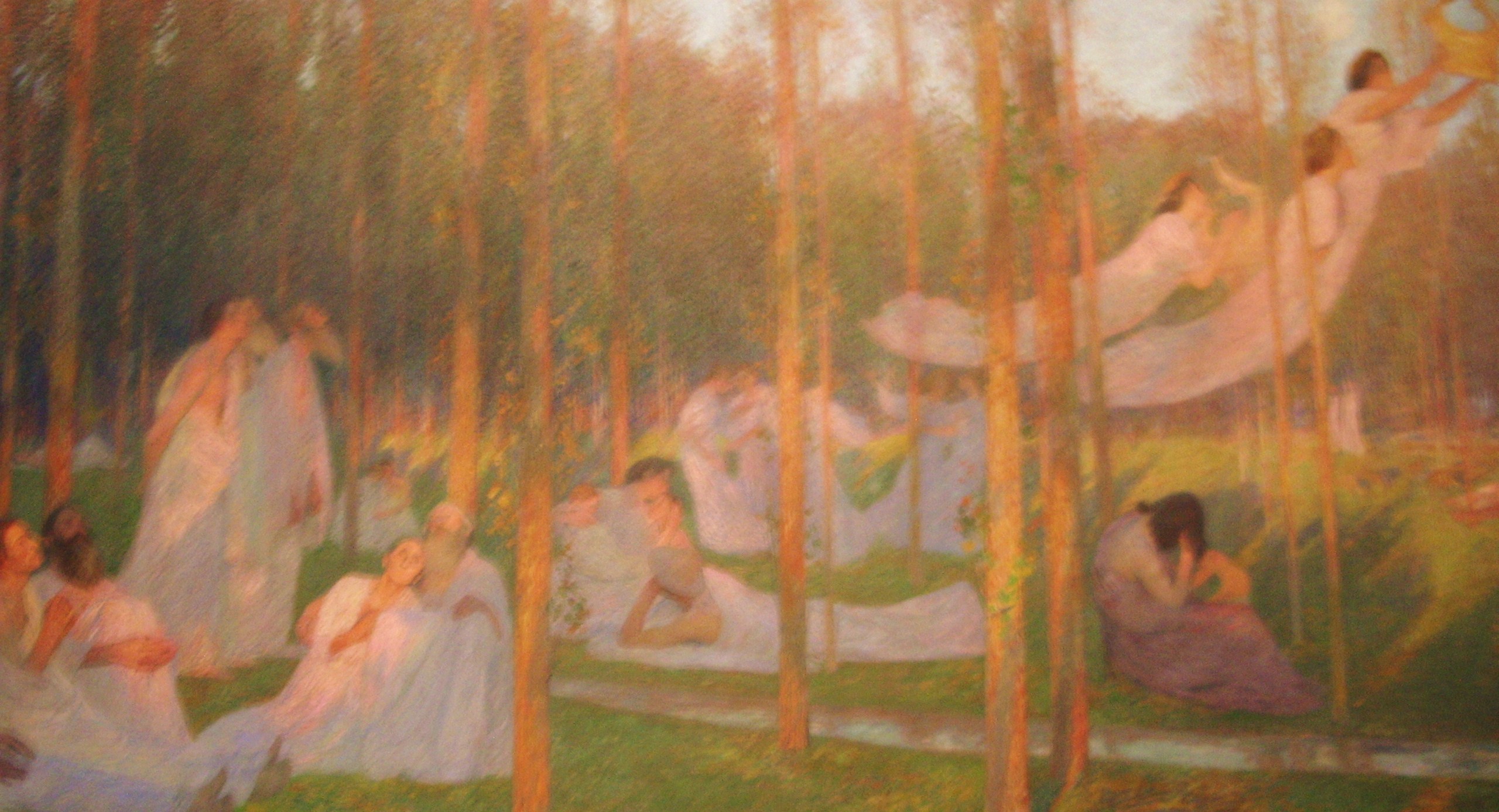 Join a safe supportive circle of sisters where you can just be. Access your gifts and magic to harness the confidence & courage to move forward towards your dreams.
Release tired, old patterns and express more of who you truly are. Explore embodied spiritual practices that awaken your vitality and vision. You'll remember the deeper Holy desire of your soul and replenish your world-weary spirit.
Art Therapist (and Balch Hotel co-owner) Claire Sierra will guide you through a weekend of creative, soul aligning activities, simple ritual, sacred rest and juicy discussion. With time for a whole lot of nothing, if you so choose.
And after the retreat is over, to keep the magic flowing, (which is often so hard) this retreat includes a follow up virtual group coaching session, (using your phone or computer) for support and inspiration.
Find answers to difficult questions through guided reflection practices you'll take home with you.
Experience an elegant historic inn that's relaxing and rejuvenating for your nervous system.
Discover tools and perspectives for dealing with challenging emotions and situations.
Meditate on the wide open sky and expansive landscape to connect with your vision and direction.
Gain clarity on the things that need changing through sacred dialogue.
Soothe away stress and tension during your own private bath anointing ritual in a clawfoot tub.
Explore a deeply integrative art experience that brings magic from within. (Even if you're not "creative")
Let go of old beliefs & paradigms around the fire pit.
Connect with like-minded women in a supportive circle of sisterhood.

Success Stories:
"Great, magical, transformative retreat. I enjoyed every minute of it." - Melanie K, Portland, OR
"I just want to thank you again for that retreat. It literally changed my life. I came home a changed person and I haven't gone back. I had lost touch with myself. I was so busy working. It was sucking the life out of me. I'd lost touch with my bigger vision, my spiritual self and I was so unhappy. I reconnected to the magical visionary part of myself (and dropped a lot of baggage there too." - Savana W., Vancouver, WA
"What you do is important work. It helps women like me to get grounded, balanced, re-directed, empowered, and inspired -- whatever it is we need. You have helped me get to this abundance and I am deeply grateful. If I become stuck again, I know I can come to you." - Linda C, Cave Junction, OR
"I came not knowing what to expect, but with optimistic hope of a new journey toward calm peacefulness and a better perspective. I ended the retreat with a definite sense of purpose and beginning of a new phase of my life—with skills, tips and a new way of thinking in a positive, enlightened, awakened way." - Pat D, Glastonbury, CT
"When I arrived, I was tired and burned out by trying to help family members. The workshop refreshed me and helped me center once again, connecting me with other women in a creative space. I came home feeling recharged and empowered. I loved the whole experience." - Gay M., Portland, OR
Details:
May 4-6
See Itinerary below


$499 Retreat + Traditional Room (European Style)
$619 Retreat + Signature Room (Bathroom & Tub en suite)
King Suite (with Jacuzzi tub & mountain view): call for price
Lodging & meals are included.
This retreat includes 12% lodging discount.

All Inclusive Retreat Package Includes:
Room for Friday and Saturday night discounted 12% (your choice of accommodations)
Friday Evening Welcome Reception with Appetizers (no-host bar)

Breakfast Saturday and Sunday
Lunch Saturday and Sunday
Saturday night dinner with salad and dessert
Locally roasted Post Canyon coffee, Good Medicine and other tea, Balch blend hot cocoa, lemon water and chocolate chip cookies
Retreat supplies and goodies
Taxes and gratuity
AND virtual group coaching session for aftercare support. (We'll use a video conferencing platform so we can see everybody!)
NOT INCLUDED:
Any additional beverages (wine, beer, kombucha, soda, etc.)
Spa Services
Transportation to/from hotel
Weekend Itinerary*:
Friday
Arrive at the Balch Hotel anytime after 3 pm and settle into your room. enjoy a glass of wine and dine with other guests (not included but available for purchase.) Enjoy appetizers at welcome reception to meet and mingle with retreat leader Claire Sierra, her innkeeper husband Josiah Dean, along with your weekend cohorts.
Evening - Gather for an opening ceremony to connect with other participants and start your journey together.
Saturday
Morning: After a delectable morning breakfast, we'll start our day with simple ritual in sacred space. You'll explore clarifying questions that determine your intention for the weekend.
Lunch: Eat with the group or take space to reflect and rejuvenate. The Balch offers a delectable, healthy, locally sourced lunch, that will be delicious and nourishing. (You can see our menu here.) **Please let us know if you have dietary considerations we need to consider! Let front desk staff know when you check in or before you arrive. We have limited guest refrigeration for your own items.
Break for a nature walk in the area, take a nap, bathe with crystals in a clawfoot tub, rejuvenate with a spa treatment or explore your ideas in personal journaling.
Afternoon: Gather again to dive into your Holy Desire via rejuvenation and reconnection. Explore soul care practices including art, simple movement/yoga, and/or writing. We'll discuss what to do when we get stuck and how to shift into the direction we'd rather be headed.
Dinner is in the dining room. Eat with others, or alone for some quiet time.
Evening: After dinner we may have an evening activity to deepen the process or connect more informally, depending on needs, desires and direction of the group. Feel the muse and color, or explore soul care practices like guided meditation and journalling for answers you seek. (Optional)
Sunday
Morning: After a scrumptious handmade gourmet breakfast, we'll gather for morning discussion, sharing and teaching. We'll weave in practices such as movement, meditation, journaling or contemplative prayer. We'll address challenges you may be experiencing and use creative tools to work through stuck spots that happen.
Lunch and break: Check-out of your room (if you haven't already) and then enjoy a delectable, healthy, locally-procured meal, that will be supportive and nourishing (any dietary considerations we need to consider? Let front desk staff know when you register or arrive.) Afterward, take a walk, nap or continue on artwork you've started.
Afternoon: Final exploration! We'll review shifts you've experienced, determine what needs to change (if anything) and how. We'll discuss next steps to keep the intuitive process going, so it doesn't dry up after you get home.
Completion: Close with a ritual for reflection and say good bye to new friends. End by 3pm.
*Hold this loosely. The Itinerary is subject to change and may need to be adjusted based on needs and desires of group, weather and other logistics. We'll be listening deeply to the yearnings of your Soul to let your Spirit release.
Reserve Your Spot:
Reserve your room at the Balch Hotel online by date and the package will pop up. Or you can find it HERE. Or call 541.467.2277 -- we're happy to help.

Retreat participants must stay at the Balch Hotel--it's part of the experience to be here.
You will be emailed a follow up confirmation with details including suggested items to bring from retreat leader Claire Sierra.
Questions? Contact Claire Sierra at claire@MagdalenePath.com.
Call the Balch Hotel for any information regarding accommodations and to reserve your room. Call 541.467.2277
You'll automatically receive a 10% discount on your hotel stay.
(Discount valid for retreat/workshop only and cannot be used with other offers.)
Cancellation Policy:
Up until 30 days prior to retreat, all monies paid minus $100 administrative fee is refundable should you cancel. Cancellations within 30 days of retreat have no refund provided. If cancellation is implemented by us, we will cheerfully refund all monies paid by you.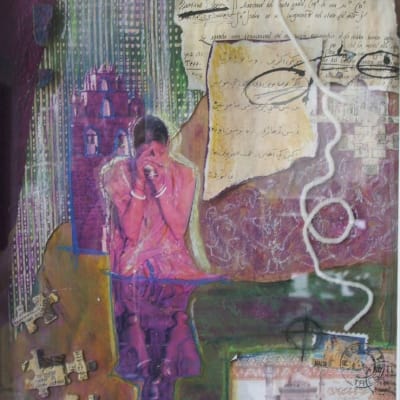 TempleSophia ~ Women's Circle
May 16 6:30-9pm
Are you yearning for deeper connection to your feminine power and magic?
Looking for a sacred space to access higher guidance & express your authentic self?
Sisterhood is huge—our strength as women is together. Gather for an evening women's temple and explore your Sacred Feminine through an embodied spiritual connection with your inner priestess.
This Red Tent circle is a place to access your dreams, find your voice, and gain confidence and courage to go for your soul desires.
Enjoy deep-dive connection, soulful exploration, delicious conversation, and creative ritual that spans religious traditions, guided by Claire Sierra, MA (Art Therapist, retreat leader, Balch Hotel owner/spa director and author of The Magdalene Path.)
Register in advance for $6 off HERE and if you're a newcomer, bring a friend for FREE.
Relax and recharge in a supportive circle of sisters.
Express your own authentic truth and sovereignty. (Be seen and loved for who you really are!)
Explore and express your soul yearnings.
Access deeper spiritual connection and sense of belonging with other like-minded women.
Feel supported to be more on-track with your purpose.
Maybe even do a little art & meditation, as you enjoy tea & treats…
Come early to have dinner, then relax in the parlor:
Wednesday, May 16 6:30-9pm at the Balch Hotel
$19 in advance* $25 at the door
Reserve your spot through PayPal HERE
*First time attending? Register Ahead and Bring A Friend for FREE (2 for 1)
Questions? Claire@MagdalenePath.com (Inquire about barter or scholarship opportunities.)
Details: www.MagdalenePath.com
Registration link: https://www.paypal.com/cgi-bin/webscr?cmd=_s-xclick&hosted_button_id=UMDHT5XGZWVAW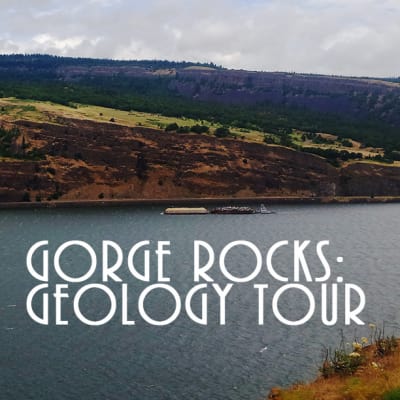 Gorge Rocks: Geology Tour
May 18,19, 20
Explore the rich rugged geology around Dufur and the Gorge—with its beautifully preserved stacks of Columbia River Basalt--some of the farthest traveled lava flows known on Earth. Learn how lava covering the Columbia River Gorge and Plateau traveled from volcanoes far to the east to meet younger volcanism in the Cascades.
You'll amble by van to sites in Dufur, Tygh Valley, and the Hood River Valley to hone your ability to read the landscape. Discover how detailed mapping and complex history of these rocks reveals water and mineral resources--and geologic hazards. Receive new insights in to the long and fascinating geologic history of the region.
Your guide is Jason McClaughry, a registered professional geologist in Oregon, who works extensively in the state researching and mapping volcanism. He's currently working in the Columbia River Gorge and Mid-Columbia Basin, to better understand the geologic hazards, groundwater, mineral and energy resources. Jason holds both Master's and Bachelor's degrees in Geology and is a passionate, compelling and engaging presenter who makes the topic interesting to all.
Package Includes:
Two Nights Bountiful Rest with Breakfast
Friday Evening Hors d'oeuvre
Evening Presentation by Jason
Saturday Breakfast
Field Trip Tour by van
Picnic lunch in the field (box lunch included)
Saturday Evening Dinner
Evening Review/Discussion
Sunday Breakfast
Q&A
Self-guided tour

Package Prices:
DOUBLE OCCUPANCY:
Traditional Queen Room (European Style):
$374 plus tax (a $394 value)
Signature Room (with bath):
$499 plus tax (valued at $532)
To Book this Geology Tour Weekend:
Register by phone: 541-467-2277 or on-line here
* Itinerary is subject to change due to logistics and weather. Details will be updated as available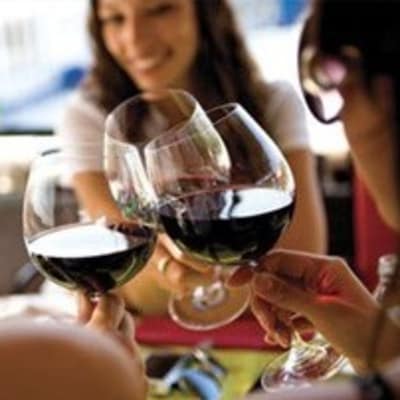 Sisterhood Supper
Women's Dinner Party
Do you crave more time out with a few girlfriends?
Join a gathering space to connect, laugh and have inspiring conversations that matter. Feel safe and supported in a circle of sisterhood, where you belong and your voice is heard.
Join our big table for a curated conversation led by Balch owner, spa/retreat director and art therapist Claire Sierra. Savor sweet synchronistic connections over food, wine and dessert for a sweet time with new and old friends. Bring a friend or come alone.
Feminine energy is a powerful positive force that's needed right now--let's cultivate it together with our Gorge neighbors.
Dinner is available from our local/organic Light Fare menu (plus specials), along with locally sourced wine, beer, teas and coffee.
FREE (Dinner and drinks not included.)
June 20 6:30-9 pm (please, arrive/leave as your schedule allows)
RSVP, PLEASE! (So we have tables and food ready for you!)
CALL to RSVP: 541.467.2277
Email your RSVP: info@BalchHotel.com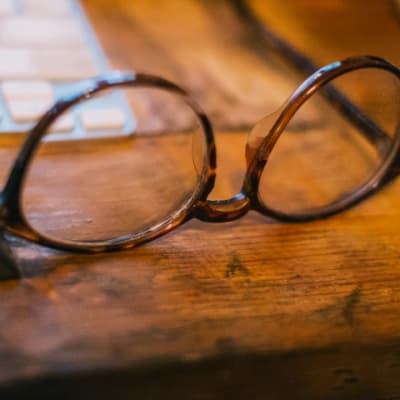 Poetry Workshop with Penelope
June 21 - 22
THE SHORT POEM: MAKING EVERY WORD WORK FOR YOU
Want to get some new ideas or input for your poetry? Join a small gathering of poets who have been writing for awhile. We limit the group to 10 writers so that everyone gets personal attention.
Our theme for 2018--the short poem--is a page or less (not haiku). Discover new ways to pay close attention to the sounds and precise meanings of your words. In a short poem, there is no space to waste.
Look for fresh and lively language that grabs the reader, sustains the mood of the poem, and finishes with power.
Workshop Details:
Thursday begins around 10:30. You'll meet and work on poems.
Break for lunch then more poetry until a break at dinner.
Thursday evening we'll have a reading for each other and a few local friends at my little house in Dufur,
Friday we'll reconvene for more writing, break for lunch and finish our workshop by 2 pm.
Cost for the workshop is $150. Does not include room, lunches and dinner. (Breakfast included with hotel stay)

Meals and rooms at the Balch are reasonable in cost and delicious in quality.
If you've never stayed at the Balch, you're in for a treat. The casual elegance of the historic inn, combined with the sweeping expanse of the rural landscape, make this a coveted destination.
The Balch was recently ranked #7 Fan Favorite Travel Destination in Oregon--according to Yelp, Google and Trip Advisor.
We are offering a special room rate for workshop participants upon request.
To reserve your room at the Balch Hotel book directly on the website or call 541.467.2277.
To apply/register/ask questions about the workshop, contact Penelope at penelopeschott@comcast.net or 503-819-0975.
NOTE: You need to register for the workshop and book your hotel room to be included in the workshop and stay at the hotel.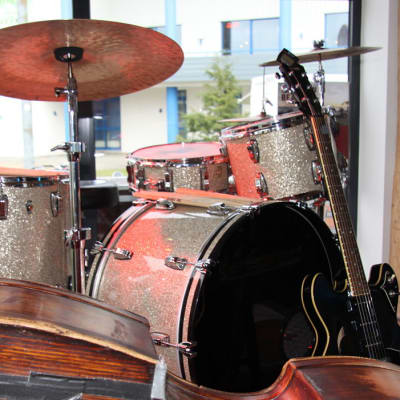 Jam Night with Josiah
Join us for a monthly open acoustic jam in the parlor of the Balch with proprietor Josiah Dean and other local musicians. Fun, casual supportive environment.
Bring your favorite instrument and share the tunes. We'll even have extra percussion to play if you don't have yours.
Or just show up and enjoy dinner, a beer or wine and listen.
FREE (other than your food and beverage purchase)
Next date to be announced.
Vintage Dufur Days
August 11-12
Take a step back in time and experience a slice of country life that is fading quickly.
Dufur, a tiny town perched on the edge of the Columbia River Gorge, celebrates it's roots as a dryland wheat farming center that began as settlers arrived on the Oregon Trail, 175 years ago.
Every August, our quaint town just 13 miles south of The Dalles celebrates Vintage Dufur Days: a weekend of old-time activities. With electronic devices and on-line communication so predominant in our lives, Vintage Dufur Days offers a hands-on opportunity to reconnect with a slower, easier pace.
Start early with a country breakfast served at long picnic tables at the city park. Then see local farmers and ranchers bring out their antique farm equipment to demonstrate harvesting, threshing and more, with locally grown wheat. Check out steam engines, horse drawn farm equipment , blacksmithing and a tractor pull competition at the threshing field.
The town turns out with artisan craft booths, quilt show and yard sales. There's even a petting zoo and tractor parade. Wander over to the Dufur Historical Society Museum to tour the old one room schoolhouse, log cabin, cookhouse & blacksmith shop.
Later that evening, gather on the shady grounds of the historic Balch Hotel for a rustic barbeque dinner and music.
On Sunday, the event shifts gears for the annual classic car show. Enjoy wandering the City Park, looking at antique refurbished cars from the 30-70's.
Enjoy this walk into the past with a 2 night (minimum) stay.
Schedule of Events:
Saturday
6- ? a.m. Ramsey Grange Country Breakfast: Dufur City Park
9 a.m. – 4 p.m. Dufur Historical Society Tours:
• Schreiber Cabin
• Endersby Schoolhouse
• Metzentine Building Historic Exhibits
• Quilt Show
• Horse Drawn Farming Equipment
• Blacksmith Shop
9 a.m. Threshing Bee Festival Grounds Open
• Petting Zoo • Artists Booths
• Food Booths
• Steam Engine Display
10 a.m. Tractor Parade: Mainstreet Dufur
11 a.m. - 2 p.m. Field Demos: Threshing Bee Grounds
• Harvesting, threshing, binding & grinding wheat
2 p.m. Tractor Pull: Threshing Bee Grounds
6 p.m. Hometown BBQ dinner and dance: Balch Hotel.
Music by DJ David Brown.
Sunday
8 a.m.- 3 p.m. Vintage car show: Dufur City Park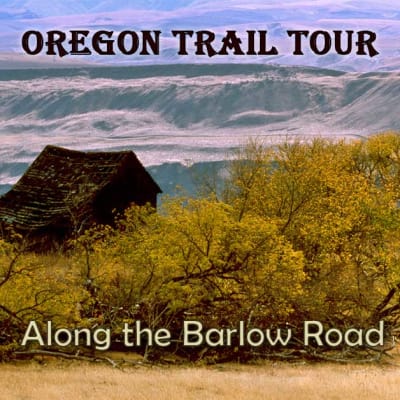 Oregon Trail Tour: Barlow Road
October 19-21
Tour & Workshop with Wendell Baskins
Overland pioneers travelled over 1800 miles on the Oregon Trail before getting to the most difficult leg of the journey through the Gorge. One perilous option was traveling on makeshift rafts from The Dalles, down the whitewater of the Columbia—many often did not survive.
In 1848, An alternate route was created: the Barlow Road. Starting in the Dalles and traveling through Dufur to Mount Hood to Oregon City, this rugged overland toll route was not much easier, often taking 2 weeks to cover 150 miles of rugged terrain.
The silent reminders of this journey are in evidence today if you know where to look. Join the curious to explore the surviving remnants of this last section of the Oregon Trail from The Dalles through Dufur and beyond.
Join expert Oregon Trail and Barlow Road storyteller and tour leader Wendell Baskins for a fun weekend as you actively explore the trail in this region that is often hiding in plain sight.
Saturday you'll roam the area by tour bus, reviewing the journey on the Barlow with fellow adventurers. Box lunch is provided for a picnic lunch along the trail.
Sunday after leisurely breakfast and check out, you'll travel by caravan to The Dalles. You'll deepen your understanding of the Oregon Trail and Barlow Road, exploring the history and lore at the Columbia Gorge Discovery Museum.
Lunch is on your own as you travel back home at your leisure.
All other meals and activities included. Some light hiking may be necessary.
Weekend Itinerary (*Schedule is approximate and subject to change.)
Friday Evening
Check in any time after 3 pm.
7 pm Complimentary dessert will be served, with local beer & wines available.
After dessert Wendell Baskins will deliver an interactive lecture presentation, to outline the trip and what will be covered during the weekend.
Saturday
Barlow Road Tour 10am -4 pm*
Immerse yourself in the exploration of this rich history study as you are traverse the region. You'll be transported by tour bus. Explore local locations with stops, story and discussion.
Box lunch is provided for picnic stop along the way, then return to the Balch for dinner and evening presentation.
Relax in the afternoon back at the hotel. Enjoy a class of wine, write notes in your journal, maybe get a spa treatment? Then convene for dinner.
Dinner at 7* is included with wine and beer available at the hotel. A 3 course rustic artisan meal will be served. (Contact the hotel for menu update or with any food sensitivities.)
Evening: Lively storytelling with Wendell, an open discussion and Q & A.
Sunday
Museum Tour (11 am- 1 pm*)
After breakfast and leisurely check out from the Balch, you'll caravan to The Dalles and the Columbia Gorge Discovery Museum.
Expand your understanding of the route and trip. You'll tour the Wasco County Historical Society museum there, which has an excellent exhibit about this section of the trail. If you've visited this before, you'll see it with new eyes after your day out on the trail.
Lunch on your own in The Dalles or elsewhere.
Travel home at your leisure, feeling safe and sated in your comfy modern vehicle, appreciating the richness of this region and all the conveniences that were missing with the original overland travelers.
*All tour times approximate and subject to change for the needs of the group.
About your trip leader, Wendell Baskins:
Wendell is an avid storyteller and trail walker, leading tours of the Barlow Road since 1989. He helped develop and initiate the Oregon Trail teacher exchange between Oregon City, Or and Independence Mo. In 1991, he was appointed by Governor Roberts to the Oregon Trail Advisory Council and then by Kitzhaber to the Oregon Historic Trails Advisory Council, where he's still active. He's a lifetime member of NW OCTA. When not exploring the back woods of the Barlow Road he can be found at the Rose Farm at Holmes House in Oregon City, where he volunteers.
Price for this adventure on the Oregon Trail's Barlow Road:
This weekend for two includes lodging for 2 nights, all meals listed above, transportation and workshop presentations and museum admission. Based on double occupancy. Inquire at Balch Hotel for single rate.
Traditional room (European Style): $429 plus tax (more than $469 value) for 2
Signature room (with Bath en Suite): $549 plus tax (valued at more than $605) for 2
Call 541.467.2277 or go to www.BalchHotel.com/events
Reserve your spot in this unique exploration of the history and geography of the Dufur area.