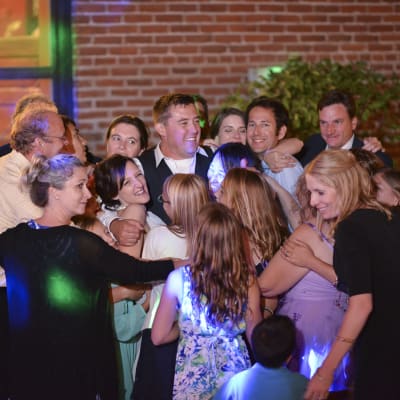 Events Calendar
Retreats, Workshops & Tours in the Columbia Gorge
Check back often as we add details, dates and new experiences to inspire & delight you.
June
Breaking Rules: Poetry Workshop with Penelope Schott June 27-28
July
Sisterhood Supper July 11 6:30-8:30pm
August
Vintage Dufur Days August 9-11
September
Rose Temple - Equinox Circle September 20
Tygh Valley Bluegrass Jamboree September 27-29
October
Sisterhood Supper Thursday October 3 6:30-8:30 pm

Oregon Trail: Barlow Road Tour October 18-20
Fall Foliage & Fermentation October 25-26
November
Priestess Retreat - Nov 8-11
Rose Temple November 15 6:30-8:30 pm
Friends-Giving Feast November 28 4 pm
December
Dufur Hometown Christmas December 13-15
Rose Temple - Solstice Circle Friday December 20 6:30-8:30 pm
Solstice Supper + December 22 4 pm
New Year's Eve Celebration: Wine Dinner & Story Slam December 31 7 pm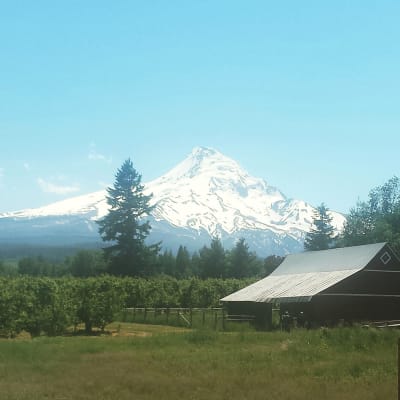 Breaking Rules: Poetry Workshop
June 27-28
WHAT YOU'VE ALWAYS BEEN TOLD NOT TO DO IN A POEM AND WHEN YOU MIGHT WANT TO DO IT
led by Penelope Scambly Schott
This is an annual workshop, gathering poets of all ages who have been writing poetry for awhile. Perhaps you want to get new ideas or input for your poetry?
In this workshop we will discuss, write, and critique your poetry. We limit the group to 10 writers so that everyone gets personal attention. (NOTE Only 2 spots remaining!!)
Thursday 10-ish to 5ish Poetry (break for lunch at the Balch or nearby in Dufur.
Dinner at the Balch together, not included)
Thursday 7 pm Poetry Reading at Penelope's little lavender house in Dufur.
Friday 8:30-10 am Breakfast (Included with hotel stay)
10-ish am - 2 pm Poetry
The cost for the workshop is $155 plus room and meals.
To apply for the workshop, or to ask questions, you must register by contacting: penelopeschott@comcast.net or 503-819-0975.
June 27- 28
FYI: Dufur is about 14 miles south of The Dalles, less than two hours from Portland, Bend and Pendleton.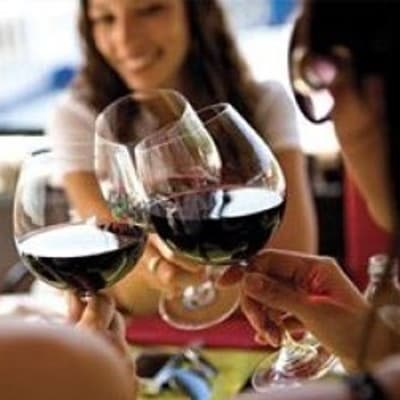 Sisterhood Supper
Women's Dinner Party: July 11
Do you crave more time out with a few girlfriends?
Join our women's dinner party -- a place to connect, laugh and have empowering, intentional dialogue. Feel safe and supported in a circle of sisterhood, where you belong and your voice is heard, all enhanced by yummy food and good wine (included).
You'll join our big table of 4-8 for curated conversation on topics that stir you, led by Balch owner, spa/retreat leader and art therapist Claire Sierra. Meet inspiring women and savor sweet rejuvenation of sharing a luscious meal together.
Bring a friend or come solo—you'll make new ones in sisterhood!
Feminine energy is a powerful positive force that's needed right now--let's cultivate it together with our Gorge neighbors. Savor sweet synchronistic connections over food, wine and dessert for a nurturing time with friends new and old.
Dinner is offered from our local/organic Light Fare menu (plus specials), along with locally sourced wine, beer, teas and coffee. (And yes, we can accommodate vegetarian, vegan and gluten free--let us know when you RSVP.)
Come early and have a spa treatment! (you can see luscious options and reserve HERE)
What the heck, spend the night! We'll gift you a 15% discount--book directly and mention attending this event. (not valid with other offers.)

July 11
6:30-8:30 pm (but please, arrive/leave as you need)
$33 (Dinner and a glass of wine/beer or other beverage + goodies IS included. For possible food offerings, see our menu HERE)
RSVP, PLEASE! (So we have tables and food ready for you!)
CALL 541.467.2277 or EMAIL YOUR RSVP: info@BalchHotel.com or Claire@BlissBreakthrough.com.
Priestess
Goddessing Retreat
NEW! SAVE THE DATE!
Embodying Your Divine Feminine Everyday.
Reawakening the Feminine in these times is a clarion call to return to Soul. Drop deeper into your feminine essence, sister and activating skills and capacities that have become lost or forgotten: your sovereign soul.
Initiate the sovereign priestess-queen within.
Explore embodiment practices, Magdalene Mysteries and the Path of the Rose. Discover your personal magic needed to balance masculine-feminine inside and out.
Connect more clearly with Divine Guidance: see, hear and trust your next simple yet audacious steps in business and life.
Activate the calling that your heart yearns for (but seems out of reach.)
November 8-11
$997 Plus lodging
$797 Register before September 1
Details and registration here.