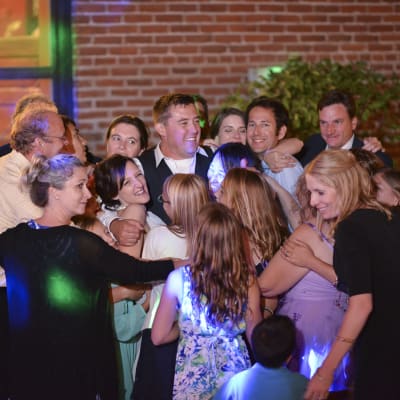 Calendar
Retreats, Workshops & Tours in the Columbia Gorge
Be sure to check back often as we add events through out the year.
November
Thanks Giving TakeAway (Reservations Required) November 26
December
HomeTown Christmas December 11-12 (CANCELLED)
Vintage Christmas Getaway December 24- 26
New Year, New You December 31
2021 EVENTS (IN PROCESS)

February
Winter Wonder & Wine (aka Eagle Watch) February 5-7

Valentine Weekend (Dinner + Lodging Packages)
March
Wellness & Wine

Dufur Hoot Bluegrass Jam - March 12-14
Discover The Gorge

April
Wildflowers & Wine - April 16-18

Rose Priestess Initiation - April 30 - May 2
May
Geo Rocks & Brews
Meditation, Mindfulness & Art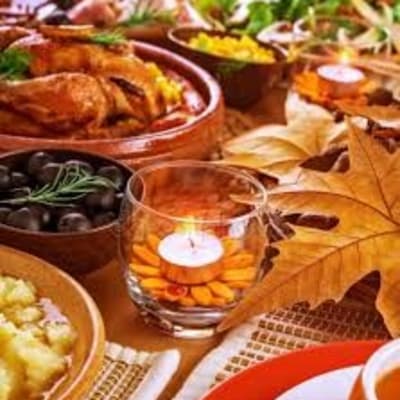 Thanks Giving
November 26
TAKEAWAY ONLY! CALL TO ORDER: 541.467.2277
Something different for Thanks Giving this year**
With the restrictions in place for take away dining only, we have adjusted our Thanksgiving Dinner menu here at the Balch Bistro.
Enjoy Herb Roasted Stuff Cornish Game Hen, with roasted rosemary and garlic potatoes, roasted yams, roasted Brussels sprouts and cauliflower, with turkey gravy, and house-made cranberry orange sauce AND Apple Galette or Pumpkin Crumble.
$25 PER PERSON. (Reservations Required)
Call and make your reservation for take away before Tuesday Nov.24th. Call 541-467-2277
**To celebrate our gratitude we'd like to offer you a Holiday Special: Buy 2 nights, get 3rd night FREE. Make a long weekend of Thanksgiving or any other this holiday season. Get this great offer here
(Not valid with other offers, coupons, or specials.)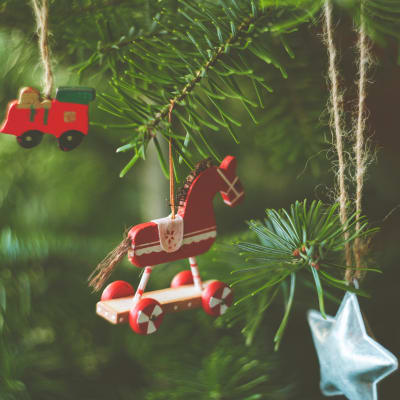 Vintage Christmas Getaway
With this holiday falling over a weekend you can create a unique getaway. Step away from the frenzy, to a simpler, sweeter Yule.
Enjoy a quiet, simple low-key dinner, a bottle of wine with puzzles in the parlor, malty hot cocoa around the firepit, a spa treatment for her or him (or both!), for rejuvenative bliss.
Play a board game, meditate and read in bed all day.
Nearby options like snowshoeing or hiking (weather depending), and local wine-tasting.
This package allows you to create your own experience: this is not a group/tour so you can maintain adequate distancing. Gift yourself and your beloved to a holiday experience you'll never forget.
Available All Month, but especially lovely December 24- 26
Includes:
(1) Night Lodging (choice of room type) with Breakfast PLUS....
(1) 60-minute Spa Treatment OR (2) 30 minute Express Treatments or Sanctuary Experiences ($110 value)
(1) Dinner & Dessert for 2 (value $50)
(1) Bottle of wine (red or white) (value $29)
(2) Snowshoe Rentals ($20 value)
(2) cups Hot Cocoa in Dufur Travel Mugs ($42 value)
and more...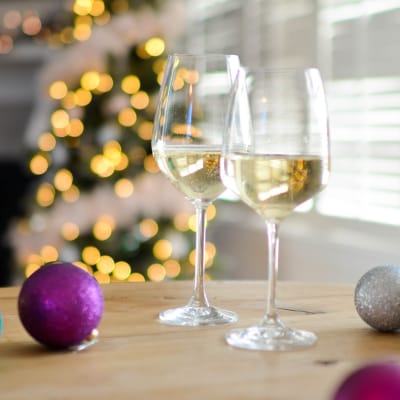 New Year, New You
December 31
NEW!
After the year we've had, we need a different kind of New Year's Party: One that's quiet, restorative & reflective. Harvest and release the stresses of the past years, while uncovering your dreams and desires for a New Future.
Explore tools to guide and support your manifestation in 2021, with an experienced guide: author, therapist, and spa priestess, Claire Sierra.
Start with a scrumptious rustic 4 course meal (with suggested wine pairings. Menu details coming soon)
After dinner, weave together guided meditation, visioning process, journaling and vision-map making, all designed to receive the magic and potential of the New Year in front of us.
Release all the blessings and challenges of 2020 around the firepit, to be open, empty and present to what's ahead. We'll end the night with celebratory sparkling wine, and dessert, near midnight.
Includes
4 course artisan meal in bistro. (Menu details coming soon.)
sparkling wine toast at fire pit
guided experience in parlor or bistro with safe distancing.
all supplies and evening facilitation
mementos to support manifestation in 2021
December 31 from 7-11 pm $95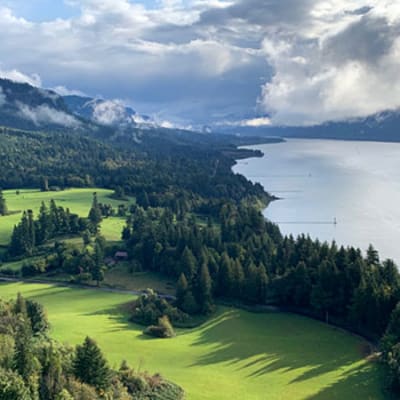 Discover the Gorge
Rescheduled: Spring 2021
Explore the hidden & iconic destinations of the Gorge with an insider!
Explore the hidden & iconic destinations of the Gorge with an insider! Join Mike and Kristy Westby, authors of nine Oregon guidebooks, including the popular Columbia River Gorge – An Explorer's Guide, (bonus with your registration!) They'll take you on an informative tour (by caravan for safety) revealing many of the over 150 things to see, do and explore within the Columbia River Gorge!
Join a small group to explore iconic and lesser known spots spanning the Gorge. (You'll be maintaining distancing, masks, etc. to travel safely.)
Everything included: from Friday night reception & presentation, Saturday Dinner, and lunches.
To book your package go here.
Spring 2021 Dates To Be Determined.
---
Please Note:
Cancellation prior to seven days of this event results in a 75% refund.
Cancellation prior to three days of this event results in a 50% refund.
Cancellation within 72 hours of this event - no refund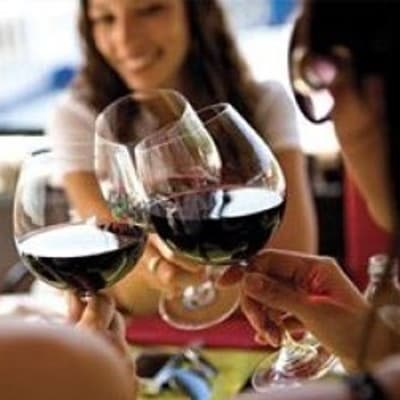 Sisterhood Supper
Women's Dinner Party
*DUE TO COVID-19 SISTERHOOD SUPPERS ARE ON PAUSE*

Do you crave more time out with a few girlfriends?
Join our women's dinner party -- a place to connect, laugh and have empowering, intentional dialogue. Feel safe and supported in a circle of sisterhood, where you belong and your voice is heard, all enhanced by yummy food and good wine (available for purchase separately.)
You'll join our big table of 4-8 for curated conversation on topics that stir you, led by Balch owner, spa/retreat leader and art therapist Claire Sierra. Meet inspiring women and savor sweet rejuvenation of sharing a luscious meal together.
Bring a friend or come solo—you'll make new ones in sisterhood!
Feminine energy is a powerful positive force that's needed right now--let's cultivate it together with our Gorge neighbors. Savor sweet synchronistic connections over food, wine and dessert for a nurturing time with friends new and old.
Dinner is offered from our local/organic Light Fare menu (plus specials), along with locally sourced wine, beer, teas and coffee. (And yes, we can accommodate vegetarian, vegan and gluten free--let us know when you RSVP.)
Come early and have a spa treatment! (you can see luscious options and reserve HERE)
What the heck, spend the night! We'll gift you a 15% discount--book directly on our site and use PROMO CODE "15DEAL" or mention attending this event when booking on the phone. (not valid with other offers.)
2020 Dates On Pause Due To COVID-19

6:30-8:30 pm (but please, arrive/leave as you need)
FREE (Dinner and drinks For purchase--not included.) For possible food offerings, see our menu HERE
MUST RSVP, PLEASE!
CALL 541.467.2277 or EMAIL YOUR RSVP: info@BalchHotel.com or Claire@BalchHotel.com.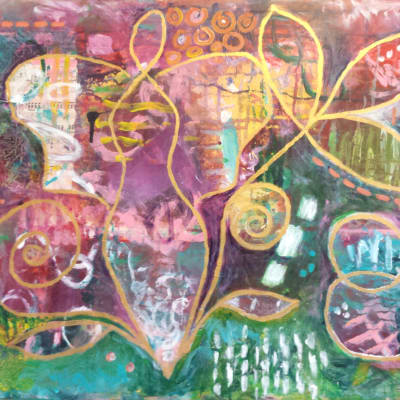 Rose Temple
Virtual Retreats from Spa Sanctuary at the Balch Hotel
Are you yearning for deeper connection to your feminine power and magic?
A sacred space to access your higher guidance & authentic self?
Gather for a women's temple* and experience your Divine Feminine Self... Explore seasonal portals and the path of priestess/priest through the Magdalene-Madonna Mysteries, and the Path of the Rose.
Enjoy deep-dive connection, creative exploration, soulful conversation, and simple ceremony that spans religious traditions in a virtual circle from the ruby parlor of the award-winning Balch Hotel.
Access your Feminine magic, remember your Truth, and gain clarity about your soul's calling. Maybe do a little art, writing, meditation &/or embodiment practices, as you sip your tea & treats.
Guided by Claire Sierra, MA (Art Therapist, retreat leader, Balch Hotel owner/spa director and author of The Magdalene Path.)
Access deeper spiritual connection and sense of belonging with other like-minded women (and a few cool men!) from around the world.
Recharge in a supportive circle of sisters. Maybe even a brother, too.
Explore your soul yearnings.authentic truth and sovereignty.
Celebrate the Light and blessings of the season.
And for more intimate connections & community, join our Facebook Group:
Magdalene Path Sanctuary
*These circles are open to all genders who are exploring this path. While it tends to be all women, men are welcome, too
To encourage diversity, equity and inclusion, (and redress imbalances of systemic economic racism) BIPOC sisters are invited to attend at half price. Contact Claire for link.
Questions? Call/Text Claire 541.659.7284 or Claire@MagdalenePath.com
More Details: www.MagdalenePath.com/events