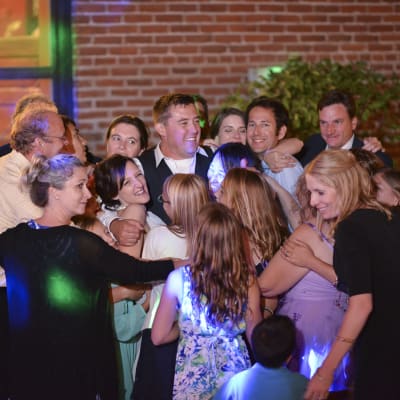 Upcoming Events at the Balch
Doing interesting things makes life richer
December
January
February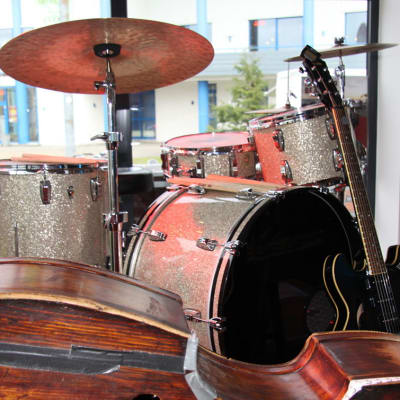 Jam Night with Josiah
December 14, 6:30 - 9 p.m.
Join us for a casual open acoustic jam in the parlor of the Balch with proprietor (& drummer) Josiah Dean and other local musicians. Bring your favorite instruments and share tunes. Fun, supportive environment.
Or just drop in to listen as you enjoy dinner, a beer, wine or dessert.
FREE! Handcrafted food and local beverages available for purchase.
Temple Sophia - Women's Circle
March 23 - Spring Equinox
Are you yearning for deeper connection to your feminine power and magic?
Looking for a sacred space to access higher guidance & express your authentic self?
Sisterhood is huge—our strength as women is together. Gather for an evening women's temple and explore your Sacred Feminine through an embodied spiritual connection with your inner priestess.
This Red Tent circle is a place to access your dreams, find your voice, and gain confidence and courage to go for your soul desires.
Enjoy deep-dive connection, soulful exploration, delicious conversation, and creative ritual that spans religious traditions, guided by Claire Sierra, MA (Art Therapist, retreat leader, Balch Hotel owner/spa director and author of The Magdalene Path.)
Relax and recharge in a supportive circle of sisters.
Express your own authentic truth and sovereignty. (Be seen and loved for who you really are!)
Explore and express your soul yearnings.
Access deeper spiritual connection and sense of belonging with other like-minded women.
Feel supported to be more on-track with your purpose.
Maybe even do a little art & meditation, as you enjoy tea & treats...
Come early to have dinner, then relax in the parlor as we delve into the mysteries for Spring Equinox:
Saturday March 23 6:30-9 pm
$22 in advance $33 at door
Bring a sister and get half off her ticket!
Questions? Claire@MagdalenePath.com (Inquire about barter or scholarship opportunities.)
Details: www.MagdalenePath.com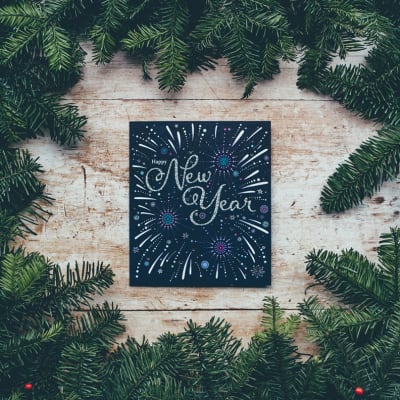 New Year's Eve
December 31
Looking for a quiet quirky alternative to all that party hoopla? Get away to reflect and reconnect at year's end.
Start with a glass of no-host wine/beer in the lobby, mingling and meeting other guests,
Saunter into the dining room at 7pm for a fabulous 4 course dinner served at big tables. (See menu below).
Then into the parlor for inspired conversation, stories and poems that anyone shares.
Do you have a story or poem in you waiting to be told?
Join the Balch tradition of storytelling on New Year's Eve, ala The Moth Radio Hour. (#WeLoveNPR)
Anyone can tell a story. We've developed a few icebreakers to make it easy. Throw your name in the hat and share a story. (It's low key and super fun!)
This year's theme: "Not what I expected"
Finally, dessert and a sparkling wine toast (Can you last until Denver midnight?)
Our New Year's Eve tradition is something not to be missed. We're offering a special getaway package, so you can stay longer. It's a great deal.*
All this food, fun and frivolity: $60 per person (Plus gratuity.)
Monday, December 31 from 7-11 pm
Call 541.467.2277 to reserve your spot.
*Holiday Getaway Package: Stay 2 nights, get the 3rd night free. (Not valid with other offers.) Call or book directly to get this special deal. Use the time to reflect on where you've been and what's next. Write, draw, paint, read, snowshoe, hike…the choices are endless.
MENU:
Ceviche Shrimp Cocktail
Winter Salad with Apple Cider Vinaigrette
Main Course (choice of one):
Beef Tenderloin with Red Wine Reduction, Roasted Winter Vegetables and Rustic Potatoes OR
Grilled Salmon with Lemon-Dill Beurre Blanc, Roasted Winter Vegetables and Herbed Quinoa
Assorted Desserts with Locally Roasted Coffee & Organic Local Teas
Sparkling Wine Toast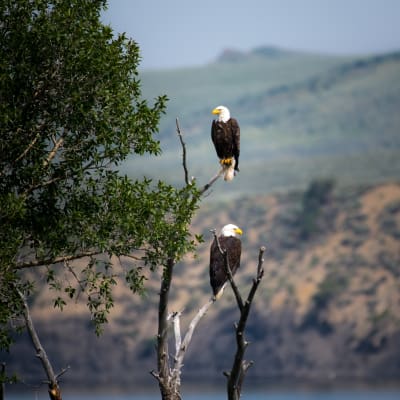 Winter Wonder [& Wine] Weekend
January 25 - 27
Start your new year with a wintertime escape to the sunny and breathtaking east Gorge. Learn all about bald eagles that call this place home, enjoy scenic, lesser-traveled vantage points, delve into the rich cultural history of the area, all while enjoying a two-night stay in the luxury of a restored, century-old inn.
Over the weekend of wildlife talks, winter meandering, wine tasting, and eagle viewing, local experts and Friends of the Columbia Gorge staff will about these majestic birds "wintering" in the Gorge. Celebrate wonders unique to the Eastern Gorge, and discover efforts to maintain Gorge resilience.
Itinerary
Arrive Friday evening at The Balch Hotel in Dufur, OR and enjoy a wine & dessert reception. Meet and mingle with the innkeepers and other weekend guests. A short evening presentation by Kevin Gorman, executive director of Friends of the Columbia Gorge, introduces you to the weekend's fun.
Saturday enjoy breakfast at the hotel before embarking to view Bald Eagles. A local wildlife biologist will introduce us to resident and migrating eagles and spawning salmon in the Columbia. You'll get an up-close view of these special raptors.

Continuing the excursion of winter wonder, we'll caravan through scenic terrain to the Gorge's own "Stonehenge." Learn unique history ensconced in jaw-dropping beauty before continuing to Maryhill Winery. We'll settle in for an education-enriched Premium Flight wine tasting and picnic lunch in this expansive location as the day's adventure continues.

Returning to the Balch in late afternoon, there's time to enjoy the historic lobby, browse the local art on the walls, play a game or have a drink in the library.
Dinner is an artisan Northwest Feast** served with local wine pairings. If the weather cooperates and skies are clear, we'll end our day star-gazing to point out constellations in the night sky.
On Sunday, after a leisurely gourmet breakfast, we'll caravan to the Columbia Gorge Discovery Center down the hill in The Dalles. The Lewis & Clark National Historic Trail celebrated its 50th anniversary in 2018, and we'll learn about the significance of this area to their journeys through the Gorge over 200 years ago. Experience a Birds of Prey presentation with resident raptors with have time to explore the museum exhibits before concluding our weekend together.
Package Includes:
Two nights at The Historic Balch Hotel in Dufur, OR (at group discount)
Exclusive outings led by Friends staff and Gorge experts
Evening presentations or activities
Friday night wine-and-dessert reception
Gourmet Buffet breakfasts and Saturday picnic lunch
Saturday wine tasting
Saturday artisan PNW dinner**
Sunday museum admission
Package Rates:
Signature room with private bath en suite ($518 value): $479.00 double occupancy | $367.00 single occupancy
Traditional room with shared bath ($442 value): $415.00 double occupancy | $302.00 single occupancy
Taxes not included (1.8%)
How to Book:
Call the Historic Balch Hotel at 541-467-2277 to book your weekend or

Choose the room you'd like for the weekend and then add the package to your reservation.
Be aware that this is a winter event and travel conditions can vary. Winter travel conditions and snow zones will be encountered, event will only be cancelled in the event of road closure issued by ODOT.
** Saturday Dinner Menu
Roasted Pork Loin with braised apples, roasted root veggies, winter salad, and dessert. (subject to change)
** Please let us know upon registration if you have vegetarian, vegan, gluten free or other dietary restrictions.
Questions?
Contact Outdoor Programs Coordinator Kate Lindberg at katel@gorgefriends.org or 971-634-1265.
To make special dietary preferences and meal substitutions, please contact info@BalchHotel.com or 541.467.2277
Cancellation Policy
Prior to January 18 | 75% refund.
January 18 – January 22 | 50% refund.
After January 22 | No refund unless there is a road closure issued by ODOT. A portion of your payment will be donated for Gorge protection.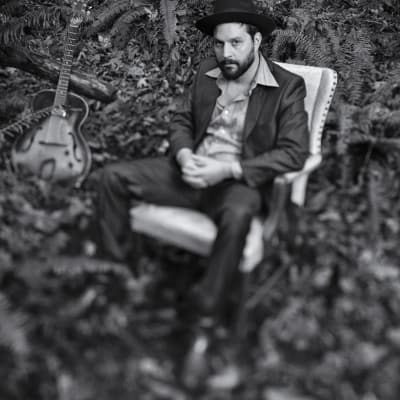 Robert Sarazin Blake Concert
Bellingham Ballads at the Balch
Back by Popular Demand!
Robert Sarazin Blake is a roving storyteller with a guitar. His songs are influenced by Bob Dylan, John Prine, Shel Silverstein, Christy Moore, Lou Reed, and Joni Mitchell. His engaging stage banter and storytelling is reminiscent of Arlo Guthrie, Garrison Keillor and Spalding Gray.
With influences as far-flung as Amy Goodman, Noam Chomsky, Naomi Kline, Jim Page, as well as James Baldwin, Henry Miller, John Steinbeck, and Philip Roth continue to influence and inspire.
Blake started his own record label SameRoomRecords from his home in Bellingham, WA. "Recordings of songs and musicians in the same room and the same time" An oddly unique idea in an era of digitally manipulated sounds -- he's sold over 10,000 albums from his suitcase. (Talk about heavy lifting!)
This reflects Blake's pure dedication to the moment, the connection within live performance. There is always a time in a Blake show where the room pulls together and the space between the singer, the song, and the listener disappears. Pure magic.


January 19, 7 - 9:30 pm
Cover Charge: $10-20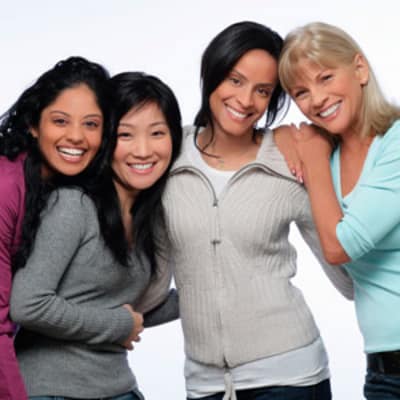 Sisterhood Supper
Women's Dinner Party
Do you crave more time out with a few girlfriends?
Join a gathering space to connect, laugh and have inspiring conversations that matter. Feel safe and supported in a circle of sisterhood, where you belong and your voice is heard.
Join our big table for a curated conversation led by Balch owner, spa/retreat director and art therapist Claire Sierra. Savor sweet synchronistic connections over food, wine and dessert for a sweet time with new and old friends. Bring a friend or come alone.
Feminine energy is a powerful positive force that's needed right now--let's cultivate it together with our Gorge neighbors.
Dinner is available from our local/organic Light Fare menu (plus specials), along with locally sourced wine, beer, teas and coffee.

February 7
6:30-9 pm (please, arrive/leave as your schedule allows)
FREE (Dinner and drinks not included.)
RSVP, PLEASE! (So we have tables and food ready for you!)
CALL 541.467.2277 or Email your RSVP: info@BalchHotel.com ir Claire@BlissBreakthrough.com