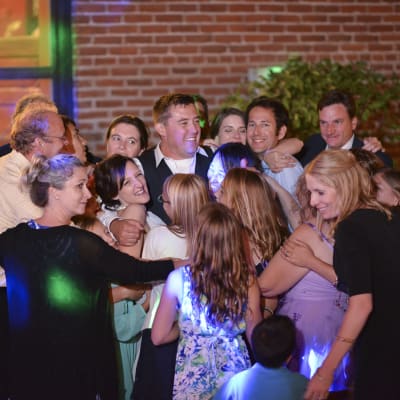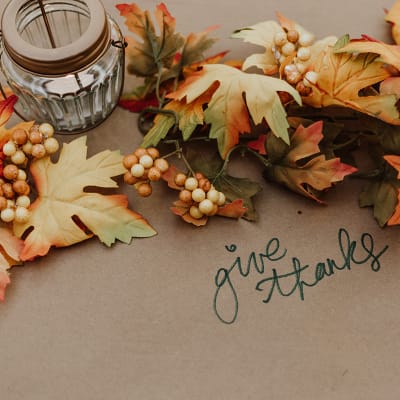 Thanksgiving Dinner
November 28, 4 p.m.
Thanksgiving — that holiday of gratitude — is just around the corner! Who and what in your life are you grateful for?
Enjoy Thanksgiving with your loved ones, or solo with us. Join us for an intimate, relaxed weekend of Gratitude. Holidays here are really special — low key, low tech, social if you want it. Not high pressure, high drama affairs.
Why cook? We're offering our family-style feast again! Enjoy an elegantly simple traditional Thanksgiving feast, mostly organic and locally sourced.
RESERVE YOUR SEAT: Call 541.467.2277
Menu: Subject to change as we source fresh and local.

Seasoned Roasted Mary's Free Range Turkey
Fresh Herb Stuffing
Creamy Mashed Potatoes
White Wine and Rosemary Gravy
Broccoli and Cauliflower Gratin
Pickled Beet Salad
House-made Cranberry Sauce
Assorted desserts
Local Artisan Tea & locally roasted coffee
Suggested wine pairing will be offered along with beer or cider by the glass or bottle, all for additional purchase.
$45 per person, gratuity and beverages not included.
Thanksgiving at the Balch includes walking the golden fields, lounging with a good book, playing games, sipping wine or beer, cozying up with your favorite locally sourced cuppa, doing puzzles, and playing bocce or croquet.
It's golden warm and (mostly) sunny, with crisp evenings and fresh mornings. We'll have a fire roaring on the patio (weather permitting)
To entice you to linger, we're offering a Special Lodging Discount…
Stay 1 Night Get 2nd Night Half Off! Book online for this special offer. Click on Book NOW and reserve 2 nights, then enter promo code: HOLIDAY2019 for this special rate! or call 541.467.2277 and we'll help you.
Make a weekend of it, we still have rooms available.
The cozy parlor with Mount Hood view awaits your settling in with a good book or puzzle, and glass of wine or beer.
Join us!
RESERVE YOUR SEAT for this limited experience: Call 541.467.2277
Thursday November 28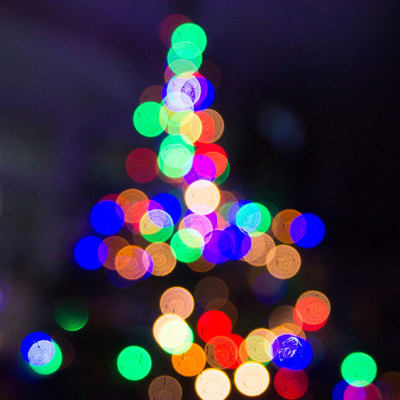 Dufur Hometown Christmas
December 14
Do you ever wish the holidays could go back to a slower simpler time, without so much hype and commercialization? Come to Dufur's village-wide holiday celebration. Experience our small-town classic: Dufur Hometown Christmas, with the highlight: Lighted Tractor Parade, along with Holiday Craft Bazaar, visits (and photos) with Santa and more!
Sip hot holiday beverages as you stroll the streets of Dufur and enjoy winter cheer with friends and neighbors. Enjoy the Balch's special dinner offerings, along with board games, jigsaw puzzles, wine tasting and other small town treats.
Early in the day there's a Christmas craft bazaar, photos with Santa, and special seasonal treats offered at Kramer's Market and other spots in Dufur. Hear live music at the Community Center around 2:30 and then return to the Balch for front row (balcony!) seats for the lighted tractor parade at 4:30 right out our front doors!
Enjoy a special 3 course Prime Rib Dinner. $40 per person (Reservations required)
Relax with a warming spa treatment and enjoy the holiday season with friends, family and your favorite loved ones.
Reserve your room early, as this weekend is one not to miss and sells out.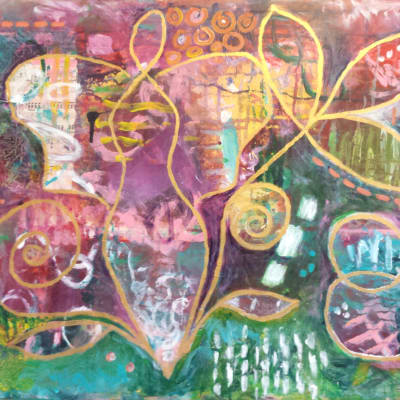 Rose Temple
Solstice Women's Circle
Are you yearning for deeper connection to your feminine power and magic?
A sacred space to access your higher guidance & authentic self?
Gather for an evening women's temple and experience your Divine Feminine Self. We'll explore seasonal messages of Solstice and dip into Magdalene-Madonna Mysteries, and the Path of the Rose.
Enjoy deep-dive connection, creative exploration, soulful conversation, and simple ceremony that spans religious traditions in the ruby parlor of the award-winning Balch Hotel.
Access your Feminine magic, remember your dreams, and gain courage to follow your soul's calling. Maybe do a little art, writing, meditation &/or embodiment practices, as you enjoy tea & treats.
Guided by Claire Sierra, MA (Art Therapist, retreat leader, Balch Hotel owner/spa director and author of The Magdalene Path.)
Access deeper spiritual connection and sense of belonging with other like-minded women.
Recharge in a supportive circle of sisters.
Express your own authentic truth and sovereignty.
Explore your soul yearnings.
Be seen and loved for who you really are!
Thursday, December 19 6:30-9 pm
$25 in advance | $33 at door**
Reserve Your Seat in the Circle Here
Bring a Sister for half price! Reserve her Seat Here
Want to buy yours and hers at the same time?
Reserve both Here (Or send her this link!)
**Seats are limited. Must RSVP so we know to expect you, cash only at door
Call/Text Claire 541.659.7284
Questions? Claire@MagdalenePath.com (To honor Inclusivity and Diversity I always offer barter or scholarship opportunities. Inquire via email. )
Details: www.MagdalenePath.com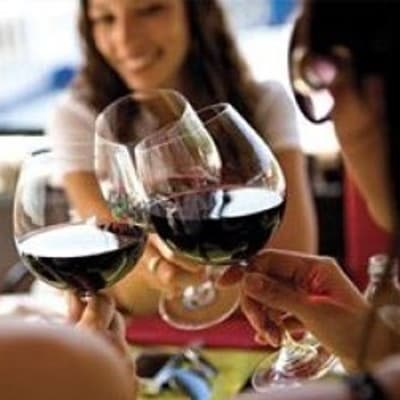 Sisterhood Supper
Women's Dinner Party: October 10
Do you crave more time out with a few girlfriends?
Join our women's dinner party -- a place to connect, laugh and have empowering, intentional dialogue. Feel safe and supported in a circle of sisterhood, where you belong and your voice is heard, all enhanced by yummy food and good wine (available for purchase separately.)
You'll join our big table of 4-8 for curated conversation on topics that stir you, led by Balch owner, spa/retreat leader and art therapist Claire Sierra. Meet inspiring women and savor sweet rejuvenation of sharing a luscious meal together.
Bring a friend or come solo—you'll make new ones in sisterhood!
Feminine energy is a powerful positive force that's needed right now--let's cultivate it together with our Gorge neighbors. Savor sweet synchronistic connections over food, wine and dessert for a nurturing time with friends new and old.
Dinner is offered from our local/organic Light Fare menu (plus specials), along with locally sourced wine, beer, teas and coffee. (And yes, we can accommodate vegetarian, vegan and gluten free--let us know when you RSVP.)
Come early and have a spa treatment! (you can see luscious options and reserve HERE)
What the heck, spend the night! We'll gift you a 15% discount--book directly on our site and use PROMO CODE "15DEAL" or mention attending this event when booking on the phone. (not valid with other offers.)
2020 Dates TBD
6:30-8:30 pm (but please, arrive/leave as you need)
FREE (Dinner and drinks For purchase--not included.) For possible food offerings, see our menu HERE
MUST RSVP, PLEASE!
CALL 541.467.2277 or EMAIL YOUR RSVP: info@BalchHotel.com or Claire@BlissBreakthrough.com.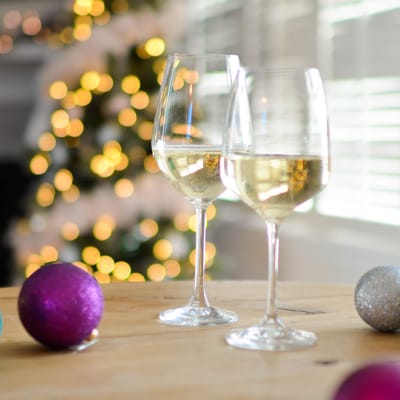 New Years Eve
December 31, 7 p.m.
Looking for a quiet quirky alternative to all that party hoopla? Get away to reflect and reconnect at year's end.
Start with a glass of no-host wine/beer in the lobby, mingling and meeting other guests,
Saunter into the dining room at 7pm for a fabulous 4 course dinner served at big tables.
Then into the parlor for inspired conversation, stories and poems that anyone shares.
Do you have a story or poem in you waiting to be told?
Join the Balch tradition of storytelling on New Year's Eve, ala The Moth Radio Hour. (#WeLoveNPR)
Anyone can tell a story. We've developed a few icebreakers to make it easy. Throw your name in the hat and share a story. (It's low key and super fun!)
Finally, dessert and a sparkling wine toast (Can you last until Denver midnight?)
Our New Year's Eve tradition is something not to be missed. We're offering a special getaway package, so you can stay longer. It's a great deal.*
All this food, fun and frivolity: $70 per person (Plus gratuity.)
Tuesday, December 31 from 7-11 pm
Call 541.467.2277 to reserve your spot.
*Holiday Getaway Package: Stay 2 nights, get the 2nd night 1/2 off. (Not valid with other offers.) Call or book directly to get this special deal. Use the time to reflect on where you've been and what's next. Write, draw, paint, read, snowshoe, hike…the choices are endless.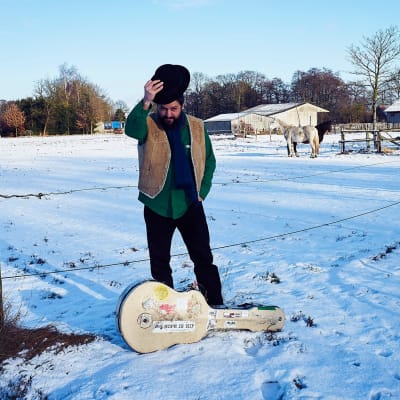 Robert Blake
January 18, 2020
It's a New Year in Dufur! Bluesy impresario Robert Blake returns for the 3rd January in a row for a house concert at the Balch Bistro. Minstrel, troubadour, bard, songmeister...no matter how you describe him, he's a master singer-songwriter who weaves a spell of story through old-timey blues, folk and bluegrass. (standards and originals). Come out of the cold to a warm hearth and local artisan fare.
Tri Tip steak Dinner Special starts at 5:30pm (Order off the Light Fare menu too.) Concert is at 7-9 pm. $10-20 cover at door. Reservations for dinner seating required: 541.467.2277 Or message us here. (Clicking "Going" is not a reservation, BTW!)
Do dinner and stay the night in this beautiful award-winning, historic hotel.
To sweeten the deal, we'll even offer a 10% lodging discount when you mention attending this event. (Not valid with other offers/coupons.)