Weddings at the Balch Hotel
Create a wonderful experience
We love to pamper our brides, grooms, and guests. You can expect an awesome guest experience with world class customer service.
If you're looking for historic character and vintage charm in a rural setting, we make a sweet unique destination wedding location.
Are you in love with the idea of an outdoor wedding but afraid of rain? In Dufur Valley you'll enjoy over 300 days of sunshine a year.
That makes us the Sunniest Wedding Location in the Gorge!
With 20 guest rooms you can have your closest friends and family stay overnight. The joy continues over your catered breakfast the next morning!
Call 541.467.2277 or email Weddings@BalchHotel.com to schedule your tour and start planning your wedding or your secret elopement getaway!

What Makes the Balch Different?
We know your wedding day is one of the most important events in your lifetime. It's not only a time to marry the one you love but a time to bring together your nearest and dearest.
Create memories to cherish for a lifetime. Ones your family and friends will reminisce about for generations to come.
You'll have a stunning backdrop: a boutique historic hotel all to yourselves as you experience these memories in the making.
We're not corporate or cookie cutter: you won't be double or triple booked with other weddings. Your experience here will be personal.
Depending on the package you choose, you'll have full privacy of the hotel and grounds on your special day.

Personalize Your Wedding
The individual style and personal touches are what make your day. Here's the palette on which you can paint.
To give you some structure--and make your personalization easier--we've created packages so we don't have to recreate the wheel. Email or call to get our Wedding Planning Guide and package info.
From there you add meaningful touches, from antique linens to a Frank Sinatra tribute band!
We are a hotel AND wedding venue. And when you have your wedding here, you get both. All to yourselves.
As a boutique historic inn we've consistently garnered the best advertising you can't buy: word of mouth and online recommendations.
We rank #10 in Oregon's Top 100 Travel Destinations. We're #1 in the Gorge.
You're not a bride or groom who wants glitz and glam. you're looking for something smaller, more intimate and affordable. Maybe even quirky or rustic.
Your guests will wonder at the beauty of Oregon during their trip to the Balch. Rolling hills, open spaces, panoramic views, open the mind, cleanse the spirit and uplift the heart. We're where the Columbia River Gorge meets Oregon's High Desert. It's breathtaking!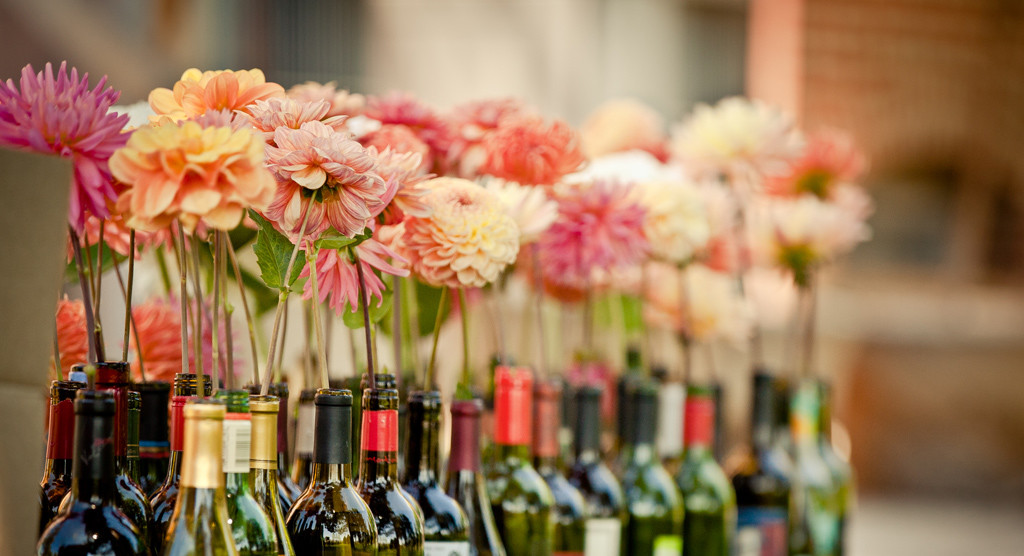 Packages Designed to Make it Easy for You
Balch Basic:
Venue & One Night Lodging
Celebrate overnight with friends and families coming together for your special day.
Package includes:
Exclusive use of grounds and hotel (2 p.m. to 10 p.m.)
Honeymoon Suite with Mt. Hood View
Four Signature Queen Rooms with Private Baths
Tables & chairs for up to 100 (set up and tear down included)
1-hour rehearsal prior to wedding.
Starting at $4500*
*Does not include REQUIRED rental of additional 15 rooms by you or your guests, due to the private nature of our venue.
---
Destination Dufur:
Venue & Two Nights Lodging
Perfect for your destination wedding. Deepen connection, with time to relax with family and friends from near and far.
Package includes everything in the Balch Basic Package, plus:
Full, exclusive use of ENTIRE hotel and grounds for 2 days.
All 20 hotel rooms exclusively for 2 nights.
Starting at $8500
Catering Available
Let us do it all for you. Plated or buffet dining for up to 100 people.
Inviting more than 100? We have trusted relationships with caterers for 101-220 guests.
Your Next Step.
Come see for yourself! Email Weddings@BalchHotel.com OR call 541.467.2277 to set up a tour or receive the Balch Wedding Guide and Package Information.
Our reviews speak for themselves
"I just wanted to tell you folks what a great job I feel you did with the wedding. You have such a beautiful place and you really have a good handle on things and know how to run activities and keep things flowing smoothly. It was a great day to watch my son marry the love of his life, I appreciated all your help and guidance that you gave the kids. Keep up the good work." - Gary Beauchamp

"Convenient Gorge location and a destination wedding feel." - Jay & Jen