Facials
Experience relaxation at its best and leave with glowing and deeply hydrated skin.
Our Bliss at the Balch Signature Facial Treatments include thorough skin care analysis and treatment plan to create customized facials and optimum skin correction.
Treatment is tailored towards skin concerns such as skin congestion, lack of radiance, skin sensitivity, fine lines, and loss of firmness addressed using aromatherapeutic skincare products.
A brief consultation with your esthetician will help determine just the right treatment for you.
Our facials include deep cleansing, exfoliation, steaming (or cool) towels, purifying or hydrating mask, extractions (as needed) and rich moisturizing and aromatherapy, and hand treatment. Personally-selected essential oils can be customized for your skin.
You'll also receive a regenerative massage of the face, neck, shoulders and décolleté that is deeply restorative and nourishing for body, mind and spirit — certain to transport you to a place of tranquility.
Experience relaxation at its best and leave with glowing and deeply hydrated skin.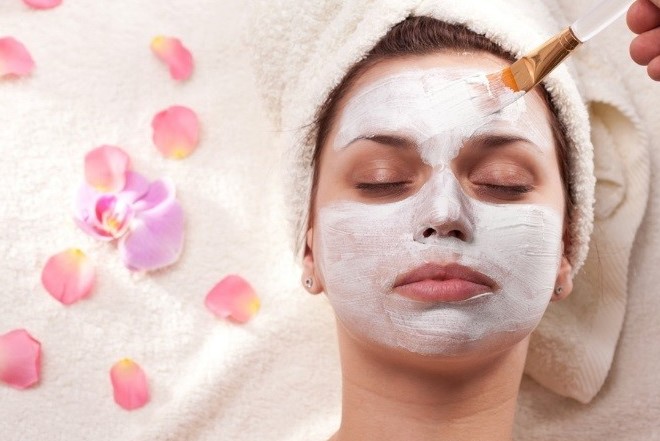 M E N U
INDULGE- Gem Reiki Facial It turns out you CAN have it all! Supercharge your exquisite Signature Bliss Facial experience with the addition of Reiki & Gem Therapy treatments for the maximum bliss ticket. (Details below)
90 minutes $120
PRECIOUS - Gem Facial Signature Bliss Treatment combined with the Gem Therapy session for added luxury. Experience pure delight as the synthesis of the gemstone healing with the facial treatment make this a divine appointment with bliss.
75 minutes $95
REJUVENATE - Our Signature Bliss Treatment includes restorative, hydrating treatment customized for mature, dry, or sensitive/reactive skin.
60 minutes $75
PURIFY - Cleansing Treatment for oily or acneic skin.
60 minutes $75
GENT - Men's Treatment Not just for women anymore, this treatment is custom-designed for the specific needs of men's skin. Includes skin analysis and deep-pore cleansing for the ultimate skin tune up. The added benefit: more comfortable and effective shaving. Includes scalp, neck and shoulder massage, with hand/arm treatment for rough and tired bodies. With suggestions for easy home care.
60 minutes $75
BACK BEAUTY - Back Facial - We often have trouble maintaining the skin on our backs. Experience the techniques used in our skin treatments for the face,on your notoriously hard to reach back. Includes deep cleansing and exfoliation and warm towels that will help clarify and soften the skin, followed by a deep moisturizing treatment which will leave you with a healthy, rejuvenated back.
60 minutes $75
*Sessions include time for consultation and dressing.
Contact Claire Sierra to schedule your Bliss at the Balch Spa Treatment: 541.659.7284
RETREAT PACKAGES
At times we need something to help us create a shift in our lives. Be guided through a deeper experience designed just for you during your visit to the Balch. Activate the breakthrough you are looking to create in your life.
Craft a VIP package experience just for yourself, a girlfriend getaway, bachelorette retreat, corporate meeting, book club, family reunion, etc..
Combine your favorite Bliss at the Balch Spa Treatments with Bliss Breakthrough Retreat Activities to deepen your transformation while staying at The Balch.
Weave together Spa Services and guided Retreat Experiences that match your need and desire from our menu of creative and reflective activities:
soul art painting
discovery session
guided and silent meditation
yoga/movement
guided journalling
medicine walk in nature
aromatherapy hand or foot treatments
oracle card reading
labyrinth walking (coming soon)
Create a dynamic and rejuvenative experience during your stay.
And to help you integrate, follow-up coaching is available to keep your momentum going once you return home.
These experiences are available ala carte or as part of a larger package. We offer a complimentary Bliss Breakthrough Discovery Session to plan your journey.
Contact Claire Sierra to explore the menu of possibilities and create a dynamic and rejuvenative experience for your stay.
Phone: 541.659.7284
Email: Claire (at) BlissBreakthrough.com
Body Therapies
Bliss at The Balch is more than just facials, we offer various Energy Therapies also. Complimentary holistic modalities, including Reiki and aromatherapy enhance mainstream medical treatment, reduce or eliminate negative side effects, pain and stress while shortening healing time. Clients report feeling deeply relaxed and wonderful.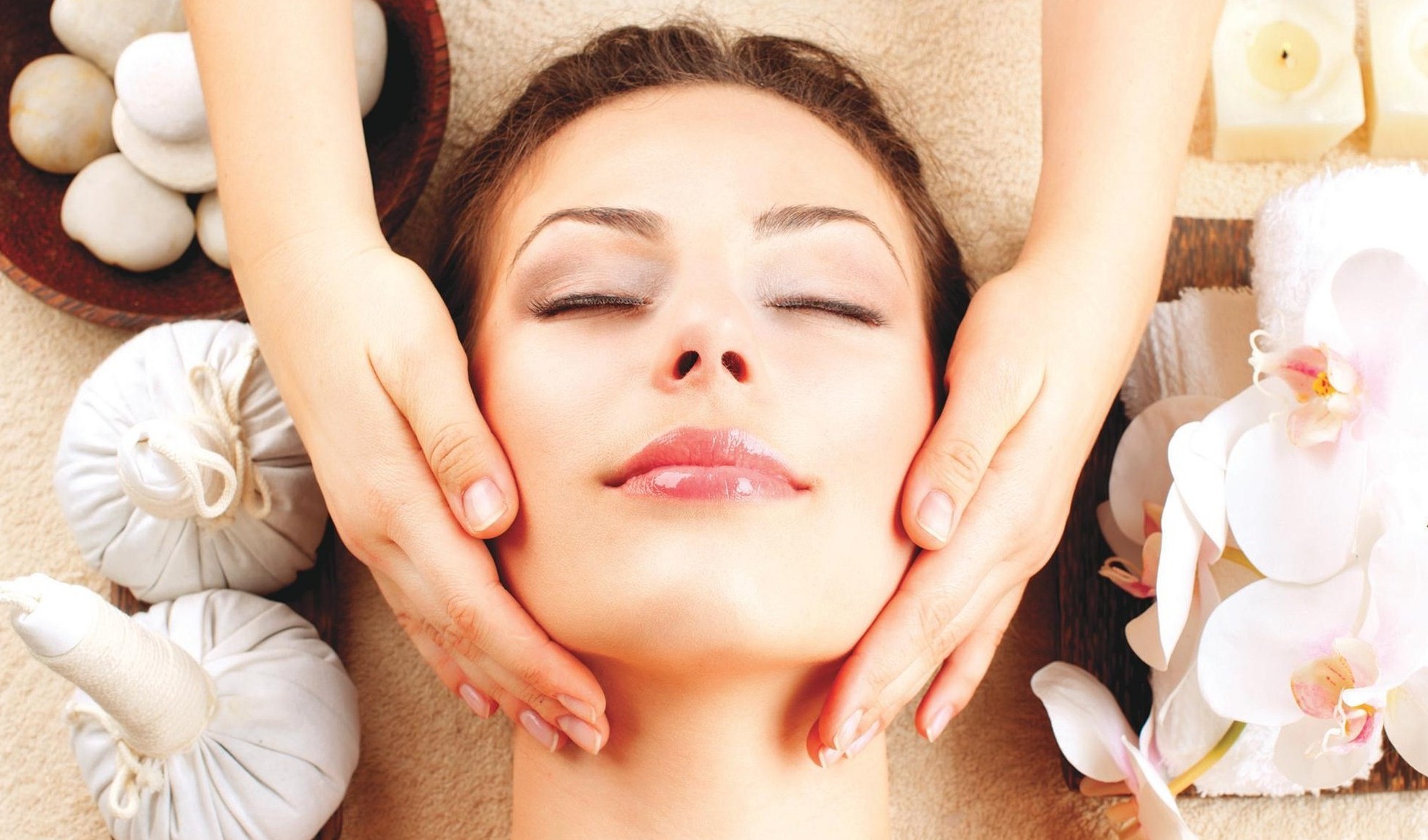 AromaTouch Treatment
Experience the bliss of this clinical approach to applying therapeutic grade essential oils along energy meridians of the back and feet. Brings balance and harmony to the mind and body. The AromaTouch Technique improves well-being by reducing physical and emotional stressors and by supporting healthy nervous system function.
Aromatherapy is the use of plant-based essential oil aromas known for specific healing properties. This technique uses dōTERRA's Certified Pure Therapeutic Grade™ essential oils for an unparalleled and profound whole-body experience. (It's the closest thing we offer to a massage at the Balch.)
Benefits include:
* Lowering stress while promoting whole-body relaxation,
* A sense of calm and well-being,
* Enhancing the immune system,
* Deep ease, so that the body can heal.
60 minutes $75
Reiki Energy Treatment
Experience this ancient form of energy medicine which channels the universal life force—also known as chi, prana, or Holy Spirit—to you. This treatment supports healing on the physical, mental, emotional and spiritual levels. Similar to "laying on of hands," a trained practitioner channels healing energy to your fully clothed body. Benefits include rejuvenation and homeostasis, which allow your body to heal.
60 minutes $60
Gem Therapy
Imagine yourself surrounded by color and light. Precious and semi-precious gemstones are carefully chosen and placed on and around your body (while fully clothed), stimulating and rejuvenating your mind / body systems. We create a grid that activates your potential and provides deep healing and relief.Aromatherapy and sound add to a potent and memorable experience. Allow your body/mind/spirit recharge and rebalance. Clients report this as a potent and profound experience.
60 minutes $60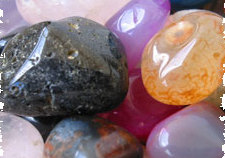 Gem-Reiki Therapy
A unique combination of Reiki Energy Healing with Gem Therapy, developed by Claire Sierra. Carefully selected gemstones are placed on and around the client's body at key locations on the body—acupuncture meridians and chakra centers. The stones are activated to supercharge the session. Reiki treatment is them provided within this enhanced field so that the two modalities amplify each other. Clients report deep peace, heightened awareness, and mental clarity. Try it and see for yourself!
60 minutes $75
*Sessions include time for consultation, dressing and completion.
Contact Claire Sierra to schedule your Bliss at the Balch Spa Treatment: 541.659.7284
WHAT IS ENERGY MEDICINE?
Life force flows within the physical body, nourishing the organs and cells of the body as it supports our vital functions. Ancients called these pathways chakras, chi or meridians.
Our life energy is responsive to thoughts and feelings. (Haven't you entered a room when someone is having a bad day?)
When this flow of life force is disrupted through conscious or unconscious thought and feelings, it can cause diminished function in the organs and tissues of the physical body.
How Does it Heal?
Energy Medicine heals by flowing positive energy through the affected parts of the body. It raises the vibratory level of the energy field in and around the physical body causing negative energy to break apart and fall away.
Reiki, Gem Therapy and AromaTouch and other energy treatments clear, straighten and helps to heal the energy pathways, thus allowing the life force to flow in a healthy, natural way. This healing can be physical, mental, spiritual or emotional; past, present and future.
These modalities are both powerful and gentle precise systems of energetic healing.
Products
Featuring doTERRA skincare and aromatherapy products
Our commitment to your well-being means looking for the highest quality, cleanest, most effective skincare we can find. We are proud to offer dōTERRA skincare and Essential Oils in our Spa.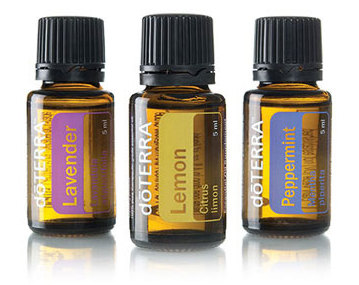 Our commitment to your well-being means using the highest quality, cleanest, most effective skincare we can find. We are thrilled to offer you doTERRA skincare and aromatherapy products.

Veráge is an exclusive scientifically formulated system of natural skin care that nourishes and hydrates skin, and reduces visible signs of aging. The advanced plant technology used in Veráge promotes an optimal lipid balance—the same balance found in healthy, youthful-looking skin.
Using the same stringent standards found in doTERRA CPTG essential oils, the ingredients used in Veráge are of the highest quality and purity.
Each product in the Veráge system contains plant extracts that have been extensively researched and shown to promote youthful-looking skin:
* Smoothes skin texture.
* Reduces appearance of wrinkles.
* Minimizes pore appearance.
* Evens skin tone.
* Protects against further damage.
* Improves cellular hydration.
Each product is composed of nourishing plant extracts, pure, potent CPTG® essential oils, and select natural ingredients to provide your skin with everything it needs. The doTERRA Veráge Skin Care Collection delivers results you can see and feel, naturally.

doTERRA Skincare products and aromatherapy essential oils are available in the hotel or on line at our doTERRA shop. MyDoTerra.com/blissbreak
Visit our Bliss at the Balch Spa on the Second floor or contact Claire Sierra at 541.659.7284 to bring Bliss at the Balch home with you.
Or Email: Claire (at) BlissBreakthrough.com
DoTERRA Verage Skincare and aromatherapy oils are available for purchase at the hotel or going to: our DoTERRA shop