Parties and Special Events
Get away with your friends
At the Balch, we love catering your events: holiday parties, anniversaries, and family reunions....
We are able to customize your event and give special attention to your group's needs...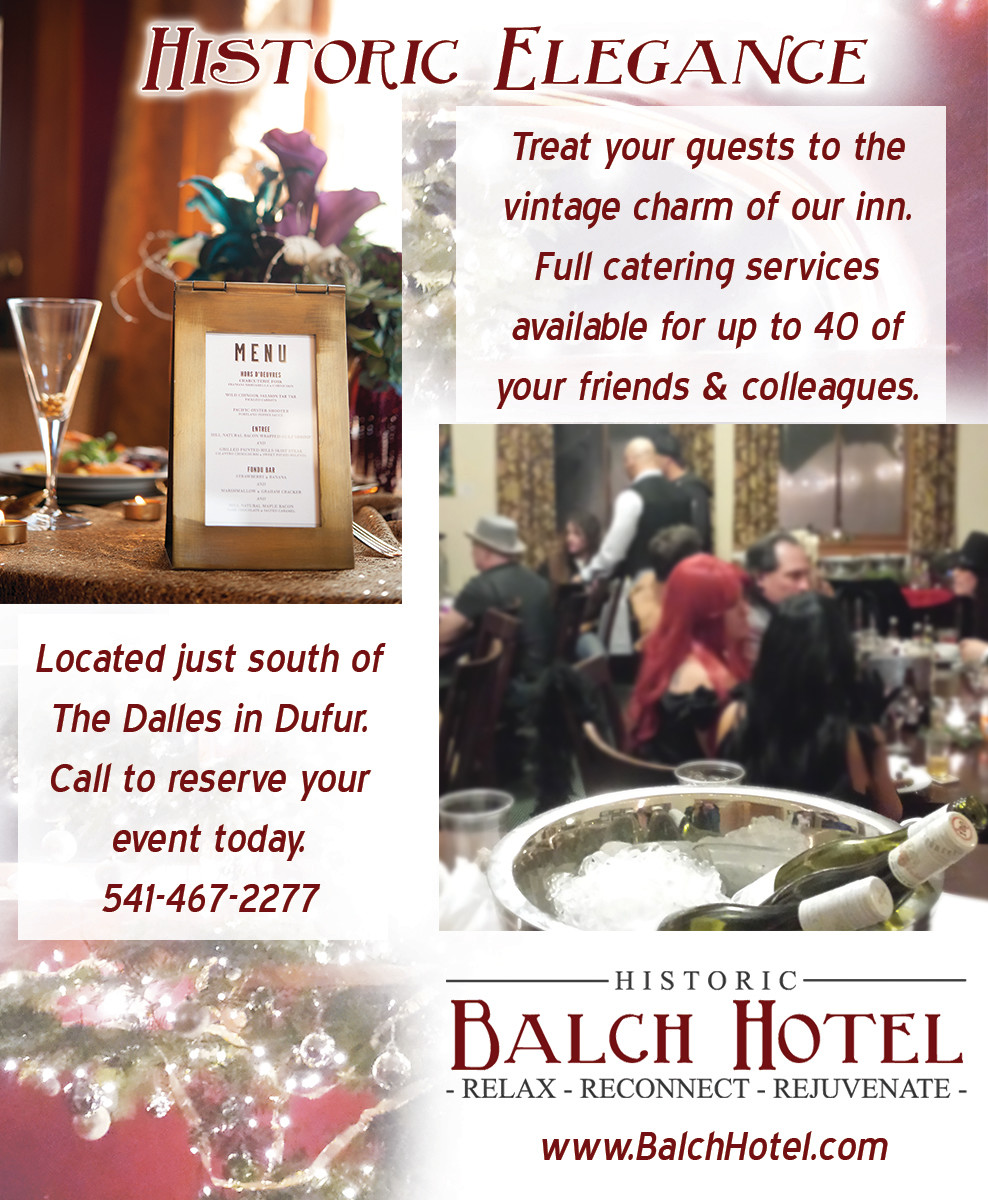 Sunshine Year Round for Your Group Retreat
With 300 days of sunshine a year, the weather here on the sunny side of the Columbia River Gorge lends itself to many outdoor activities. Take your group hiking, wine tasting, rafting, wildflower or bird viewing, fishing, hunting and even museum hopping.
Experiencing the Gorge together is a world class travel experience. Pop on over to the Area Attractions page to see more activities that might strike your fancy.
Retreats are limited only by your imagination!

"I luckily stumbled upon this hotel at the last minute when looking for a place to stay during my Ghost Town Trip. Such a lucky find! So hospitable and friendly; it's made me want to come back for a longer vacation! Thanks so much for having me! Lots of love." - Leanne