March 26, 2015
Winemakers Dinner April 18th
By: Kent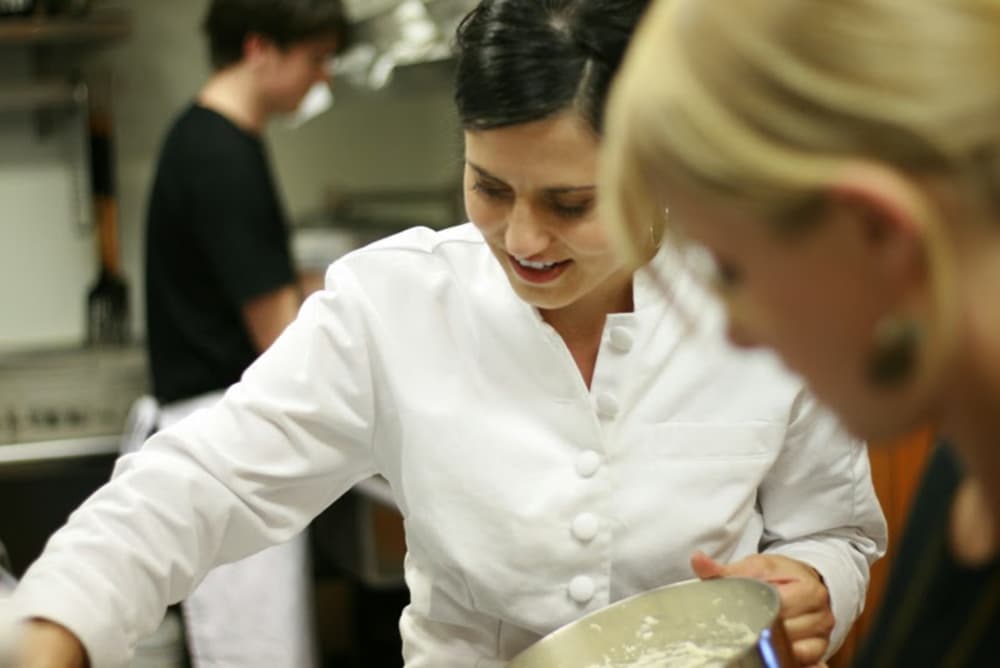 Join us for a fantastic winemakers dinner with award winning Maryhill Winery on April 18th!
Enjoy the sunshine and great open beauty of the east side of the Columbia River Gorge. Jamie Snell, owner of the Lamb's Table Catering has designed a scrumptious four course meal to perfectly compliment Maryhill's wines.
Arugula and asparagus salad with ginger-saffron aioli and macadamia nuts
Vigonier: Delightfully easygoing, offering notes of honeydew, macadamia and warm, grilled pear. Soft, buttery smooth with balanced acidity.
Grilled bread with fromage blanc, salmon lox, wild honey, micro greens and pine nuts
Rose of Sangiovese: Vivid pink color. Sweet floral notes, sunripened strawberry, watermelon and caramel are carried through to the palate. Crisp and clean on the finish, this vivid pink is both a visual and palate pleaser.
Lamb ragu on polenta cake with spicy olive gremolata
Barbera: Aromas of cedar, coffee, leather and slate with a bright licorice finish. Aged for 20 months in 40% new French oak
Bittersweet chocolate silk pie, salted almonds
Zinfandel: Lush and silky; notes of dried plum and ripe berry linger through the velvety, smooth finish.
Artisan bread and butter. Gluten in the grilled bread, can be made without.
5:30 Hors d'oeuvres
6:00 Dinner!
65 pp + Gratuity
Call for reservations at 541-467-2277