February 9, 2017
When Messaging Goes Awry: Behind the Scenes at the Balch
By: Josiah Dean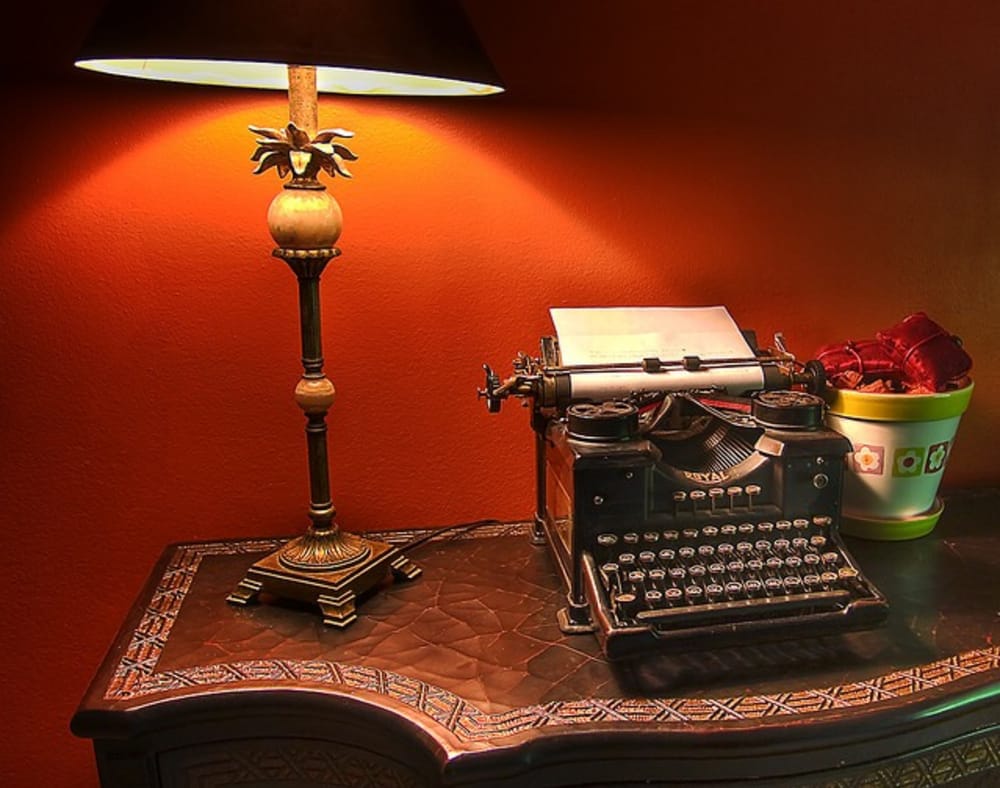 Words are interesting. As writer and author, I give great import in the clear use of language to uplift thinking, inspire feeling and engage action.
So can you imagine my shock and horror when we started to get upset emails about our recent newsletter? Let's not mince words here, it's is a challenging time in our country. There's so much upset and divisiveness, reactivity and fear. Words can be used to inspire or inflame. Mine apparently were misconstrued so we felt it important to update you and set a few things straight.
Those distressed notes were a blessing because they allowed us to re-read the (already double-proofed) message and see that in fact I used language that could be misunderstood. In my desire to be more emotionally neutral and apolitical, I apparently over-corrected.
We never want to assume or assault another's beliefs. As much as I dislike what is happening in the world right now, we are all welcome to our opinion. Even when we disagree. Generally, one is advised to keep politics out of business (and vice versa), and it's important that people of all persuasions feel welcome here as a place to build bridges and cross some very real divides that are getting exacerbated.
We want people from all walks of life to feel welcome here. It is so important to us, living in this small rural town, that during the hostile political season we posted a Diversity Welcome sign in our lobby entrance and added an inclusivity statement to the homepage of our website. Not because we were advised to (we weren't) or because it was cool or strategic for our business, but because we feel it's important to be visibly pro-humanity.
Beyond that we've been reluctant to really take a stand politically in our business. While that's common, these are uncommon times and perhaps that needs to change. We live in an extreme moment in history and as business leaders it is important that we do what we can to right what we see as obvious wrongs. And work to create a world that truly works for everyone.
We've been in our own dialogue around taking a more public position; standing in our values. Through this reflection, we've noted our concerns about seeming "too progressive" in our messaging–especially given that we're located in a conservative community—yet we serve a much broader audience. And we don't want to be mistaken for something we're not! The takeaway this week has put us on notice to share more fully and authentically with you.
However, as I mentioned last time, I do think this is going to be a spectacular year of great change, full of lots of excitement. That could be good OR bad. I don't pretend to know how you read it. It's up to us, now.
And it's causing many to rethink and act in ways that are new and unprecedented. This degree of change is uncomfortable and something to adjust to and support each other through. I admit I don't like a lot of what I see happening. Maybe you agree, maybe you don't. We can discuss that or not. Either way, you're still welcome here because the Balch Hotel is a place of refuge and respite.
Here you can get away from the cares concerns of your world and re-boot your life. It's a space of celebration where you gather to make new alliances and forge stronger bonds. It's a center for learning and growth and where you can stretch your boundaries with the exploration of culture, history, geography. It's a retreat for inspiration where expanse of sky, sun and land soothe your soul and expand your spirit.
As an out of the way destination, the Balch is near enough to major cities that it's easy to get to, yet far enough to feel like it's a change of pace. It's still a place where you receive personalized attention and world class hospitality, nestled in the Columbia Gorge, near Oregon's high desert. And we're human and make mistakes.
We see the Balch as a place to take time to reflect, reconnect, rejuvenate. And that's big work these days! We all need a safe oasis. That I potentially damaged that perspective saddens me, but I am also grateful for the opportunity to elevate my awareness more.
Thanks for keeping us on track and letting us know you care.
We're looking forward to seeing you again. Soon.
PS If you feel inspired, let us know how this lands. We're always happy to hear from you. And since I usually send you a reminder mid-month here are the events that are coming up:
Events: Here
Spice Up Your Valentine: Artisan Dinner & Special Room Package!
While the world is wrapped in a chilly blanket of white, consider an oasis of warmth in your near future: A love excursion to the Balch Hotel. Experience authentic, intimate, elegance while dining at our historic inn.
Enjoy a 4-course artisan dinner, music and candlelight with your sweetie. Then spend the night and get a few sweet treats to round out your evening delight.
Menu*: See details here
Dinner for 2: $80. (An 18% gratuity will be added to your bill.) Call to Reserve Your Spot: 541.467.2277 Tuesday February 14 6:30 Seating
Room Package Special: Stay the night if you can!
We have a sweet room package, including 10% room discount, a bottle of local sparkling wine and hand-ground Organic chocolate from Mexico, with just a bit of spice to warm things up.
The Room Package includes dinner for 2 ($80 value) and your choice of Room: Traditional (share a bath across the hall) $169 (Valued at $200)
Modern (private bath en suite) one night for $199 (Valued at $240)
See details here or Book Now, here or call 541.467.2277 to reserve room and dinner
Soul Stories Retreat: Art, Writing & Storytelling Weekend with Susan Banyas
Transform a memory into art to the expansive landscape near the Balch Hotel. Awaken your story through movement and sound. See the imaginative truth and emotional power. Develop compositions—written, spoken and painted—through a creative process which reveals the story's inherent wisdom.

$275 + room and board after February 10.
For DETAILS and to BOOK a ROOM To REGISTER: Email Susan at: sbanyas@teleport.com February 17-19 (optional day February 20)
President's Day Wine Weekend in the Gorge
Fend off your winter blues touring Gorge Wine Country and make the most of the 3-day weekend! Find new favorites when cellar doors open up throughout the Gorge. Over 30+ tasting rooms will offer special & reserve tastings, unique activities, and special offers. Why not make a weekend of it! For full event details and touring map visit Columbia Gorge Wine Country for President's Day Weekend February 18-20

PLANNING AHEAD?
The Show Up, Be Seen, Live Brave™ Retreat with Heather DeVore, LPC
Are you ready to know, without a doubt: I AM ENOUGH?
At this incredible retreat, you'll learn to:
- Let go of perfectionism and fear of what others think
- Identify the ways you numb your emotions
- Quiet your inner critic, deepen your sense of self-worth
- Practice shame resilience, empathy & self-compassion
- Cultivate an authentic life through courage & vulnerability
All-inclusive price includes private rooms w/shared bath, all meals and retreat materials: $1200 Early Bird discount (before 2/10/17): $995 March 10-12
DETAILS: www.BalchHotel.com/events or REGISTER:www.heatherdevore.com/retreat
­­
Carlos Santana at Maryhill Winery: SOLD-OUT!
Delivered with passion and soul of his legendary guitar, Carlos Santana has one of the world's best known musical signatures. For more than four decades, Santana's groundbreaking Afro-Latin-blues-rock-fusion has been a visionary force that transcends musical genres as well as generational, cultural and geographical boundaries. Sunday June 25 7pm
**We will offer round trip shuttle service from the Balch Hotel to Maryhill: $50 per person. Call 541.467.2277 to reserve limited shuttle seats and reserve your room at the Balch Here

About the Historic Balch Hotel
Grace, ease and simplicity await you at the boutique 18 room Balch Hotel, recently named #13 Fan-Favorite Destination in Oregon according to Trip Advisor, Yelp and Google reviews. Our on-site dining and spa services, sunny patio, beautiful garden grounds and majestic Mt Hood views inspire getaways for personal rejuvenation and re-connection, or a romantic getaway. Each room is uniquely styled with antique furnishings, original art and comfy beds that guests rave about. The Historic Balch Hotel offers a unique experience for weddings, wellness retreats, family reunions, business meetings, auto or bike touring. The vintage elegance of this historic country inn, surrounded by the golden expanse of wide open meadows and big sky produces clarity of mind and heart that settles the soul. With 300 days of sunshine, it's a great escape. Centrally located in the Columbia River Gorge, after a short drive, you'll feel like you're a world away. Visit us online at BalchHotel.com.