May 1, 2019
Wellness Travel and YOU
By: Claire Sierra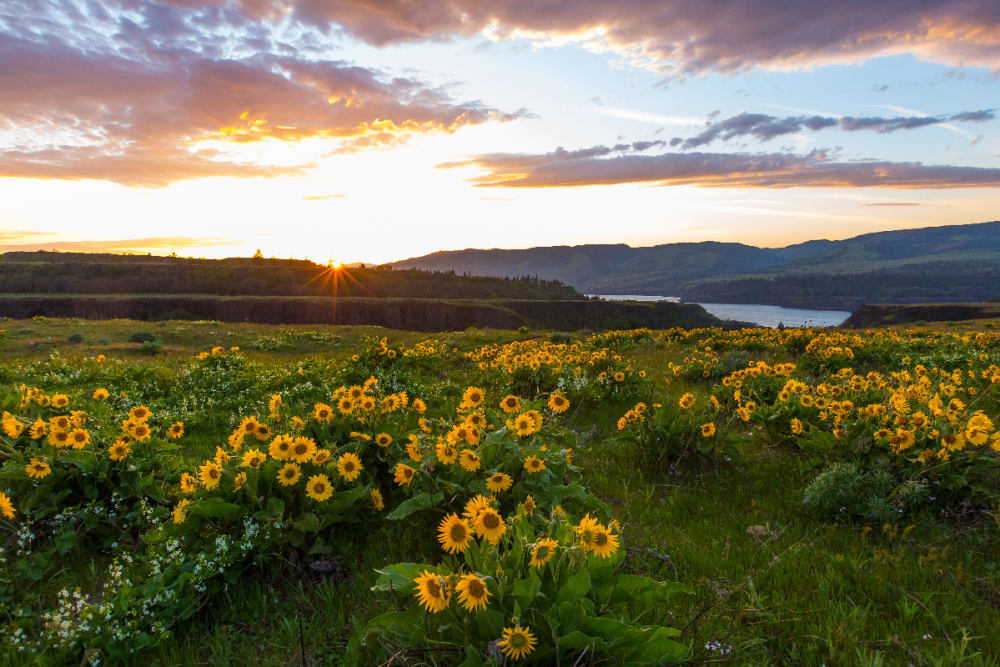 Hey friend!
You might not know this, but recently there's quite bit of buzz about wellness traveling as a trend in the hospitality industry. Lots of travelers identify exercising, healthy eating, maybe even sleep or mindfulness options as reasons for choosing where you stay.

What's the scoop?

Whether you're here for leisure or business, it's likely you're eager to bring healthy (and pampering) habits on the road with you. You become more drawn to experiences that enhance your mental, emotional and spiritual well-being, so offering wellness, experiences, accessories, or rituals makes sense.
And travel associated with maintaining or enhancing personal well-being is growing twice as fast as global tourism. Even the big bland corporate chains are all hopping on the wellness wagon, personalizing and healthifying things (if that's even a word?!).

So wellness is permeating the hotel, not just a hotel spa or gym. A lot of big hotel chains are jumping on the wellness wagon in order to be on-trend—often without really doing or offering something healthy!

While all that is well and good (pun intended) it can be a bit shallow, or contrived.

As a historic destination, the Balch is not trendy. We were drawn to hotel because the tagline—Relax. Reconnect. Rejuvenate. – spoke to our vision. It's who we are and what we want to create, because it's real and valuable. And about luxury, rooted in connection with others, the land, the place. Its what we want when we travel. This realness feels like wellness to us.

Wellness isn't a $100 farm to fork meal or a luxurious bathroom (they are nice though!) but in a lovely well-tended space where you can relax, bond with others, create a sense of being and ease, where you can learn and grow.

Wellness can be in an artisan crafted meal and boutique wine (yum) or in a simple meal, made by hand with fresh local ingredients. That doesn't cost a lot of money, but its not accidental, either.

So this isn't about offering trendy money makers. In some ways it costs us to do business like this. Buying organic free range eggs from a our local urban farmer, composting food waste, having gluten free options, handmade personal soaps from a local herbalist, green laundry detergent, and biodegradable waste basket bags.

We do it because it's the world we want to live in and that our hearts know is possible. It's good for you and the planet.

We align with wellness to make things sustainable for everybody.

It seems you feel this, too, as you rated us #1 in the Gorge for Oregon's Top 100 Travel Destinations. That's phenomenal, thank you! Over 9000 properties and venues in the state, and we ranked #10! Wow!

To enhance your well-being we've created some targeted Spa experiences to help get you back on track. Time away allows space to reset; these treatments allow deep shifts to happen more quickly, gently and effectively.

Add a Bliss Breakthrough Wellness Package to your overnight visit to the Balch. Three packages enhance your getaway to find clarity about your life path, or deal with a challenge area (insomnia, depression or anxiety relief). Experience a spa treatment combined with valuable tools and resources that help. (Read on for more details below.)

Or experience a full day guided retreat, a rejuvenation/restart designed just for you. Deep nourishment activates the breakthrough you are looking for. Explore challenges with coaching/therapy tools and spa experiences that release them. End confusion, find clarity courage and confidence as you ignite your deeper essence, finding an authentic, expressed version of you that your soul craves. Call 541.467.2277 or reserve directly with us on-line

It's a real gift to yourself or someone you love, (hint: gift certificates!) truly nurturing deliciousness for your weary soul. (More details here.)

None of this matters if it's not working for you. It's more important than ever for us to understand what wellness means to you. While you're here, it's your retreat away from home. What would you like to see more/less of to enhance wellness at the Balch? Hit reply and let us know!

Meanwhile, we hope this Spring is filled with wellness. As always, we have ideas to enhance that, scroll down and read below.

Spring Blessings!

Claire & Josiah for Team Balch

*That's according to research recently released by the Global Wellness Institute.

P.S. Speaking of Wellness Getaways…We're offering 2 cycling experiences. CycloFemme PDX is hosting a Mother's Day ride, May 12. Ride Sunday, then Yoga and optional ride Monday. Details HERE

And CycleOregon is doing a 2 day multi-level gravel ride based around Dufur on May 17-19 Details HERE
NEW! Spa Specials:
Ready for a Different Spa Experience?

Sometimes you need a bit more support to get yourself back on track. Experience a package that pairs spa treatments with resources & tools for use during your stay and to take home for aftercare.

Begin with organic artisan tea (or locally roasted coffee) to sip. Receive a delicious spa treatment addressing a key concern (choices below*).

Each comes with a customized guided meditation (via audio download) along with a Goddess Coloring book with oil pastels to use at your leisure, a treatment-specific resource guide and a customized essential oil blend, for enjoy while you're here, and then at home again & again.

Finish feeling refreshed, rejuvenated & reconnected from the inside out!
Here are the options:

Deep Rest – Overcome Insomnia

Is sleep a struggle? Avoid endless tossing and turning, enjoy deep rest at the Balch (and beyond.) Rejuvenate your body, mind & spirit. Pair Gem Facial Treatment* with resources listed above. $195

Beat the Blues: Depression Relief

Discover creative tools that shift you into hope, and possibility. Release underlying patterns that keep you feeling stuck, sad & uninspired. Combine Gem-Reiki Treatment* with resources listed above. $195

Stress Reset: Release Anxiety

End excess worry and anxiety that steal your well-being. Discover ways to reset from habitual stress. Relax and allow your best self to shine. Pairs AromaTouch Body Treatment* with resources listed above. $195

See Details and Register Online. Or contact Claire to reserve your session today (call or text): 541.659.7284

*Please Note: While each treatment is designed to support each challenge area, they can be swapped if you prefer. And this is not a substitute for medical treatment—please consult with your healthcare provider.