February 9, 2018
Sweeten Your Love in Mid-Winter
By: Josiah Dean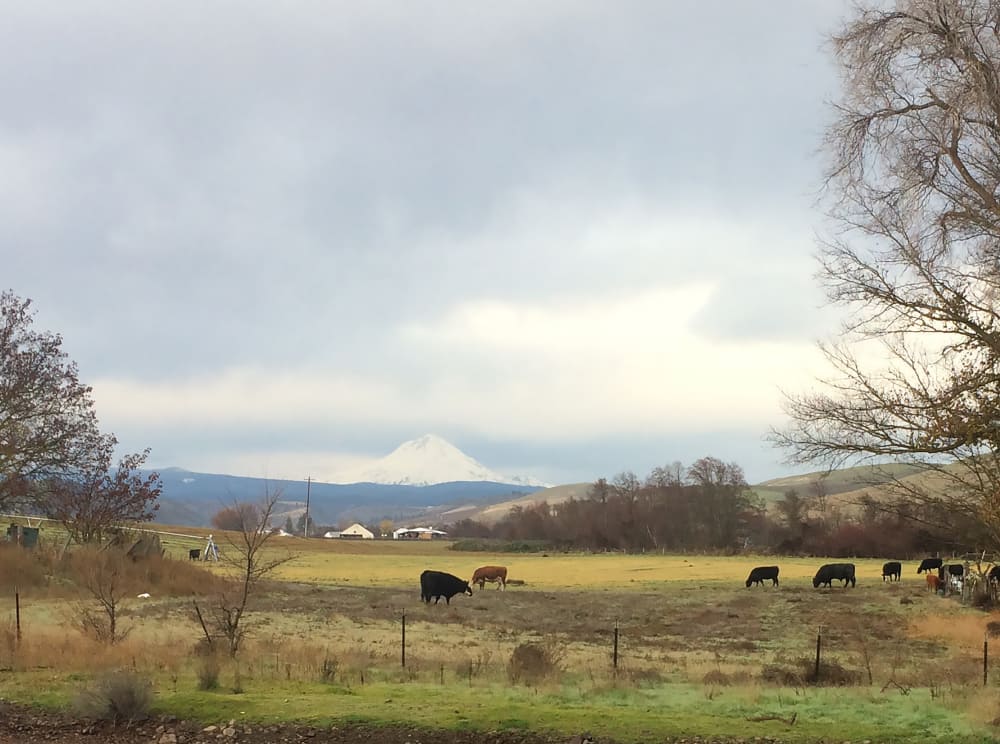 We've made it to February!

Given that its midwinter, it's really no surprise that we make such a big fuss about Valentine's Day. Frankly we need some brightness, love and hope in the darkest time of year. While it's awesome that we're not having a "snowpocalypse" like 2017, it's still winter.

And while some assume it's snowy and impassable in the Gorge, the roads are clear and there's no snow on the ground (at time of writing.)

Now that we're solidly in this New Year, how's it going? Did you set any resolutions? Have you kept with them? Most people abandon these by now. Don't feel badly. Making rigid proclamations NEVER seems to work.

That's why we started setting intentions instead. It's a subtle shift away from rigid goals or outcomes towards a theme or experience of your life. How do you want to feel this year?

We think about this often at the Balch—what we want YOU to feel and experience. It drives our daily vision of how we create here. We recently updated our mission and values to reflect these subtle shifts.

Intentions seem to magically guide our course towards our remembered ideals, dreams and visions—like a North Star. They focus on the "what" rather than the "how" (since that's often a mystery.)

Claire's theme is Following Holy Desire through embodied pleasure. (It means she wants work to have more ease, grace and joy every day!)

Josiah's intention is to relax, get out and be more active. (He's gone skiing 4x already this season!)

What about you?

Perhaps you're craving more time by yourself, better soul-care, creative expression or more intimate connection with your beloved. Or more adventure, activity, meeting new people, exploring new horizons. We're developing some cool self-guided retreats, so stay tuned for details!

Two possibilities: join us for Sweeten Your Love Valentine's Dinner. Add our sweet Romance Getaway package, (with sparkling wine and handmade truffles!) or Stay and Play Ski Package (with discounted lift tickets!) and spend the night!

Regardless, think of us when you're ready. We've got a cozy room with a view, dinner and a spa/wellness session waiting. Sip hot tea or winter wine as you curl up with a good book, your journal or sketchbook. Walk or snowshoe the barren fields. Write poems or make art! Visit wineries and museums nearby. Honor your impulses, during this quiet (and not yet snowy) time.

Take time for what really matters. You're worth it. Pencil you in your calendar.

Love and gratitude never go out of season, but in February, it's a no-brainer.

See you here soon?

Claire, Josiah & Team Balch

P.S. Did you hear the news?!? Last year incredible at the Balch. We were rates #1 Favorite Travel Destination in the Columbia Gorge and # 7 in Oregon! Given that this is from your Trip Advisor, Yelp and Google reviews of 9000 properties, we couldn't be happier!

We've improved the WiFi, added Air Conditioning (hello, July!), upleveled the restaurant so you can expect to have dinner here, and made spa experiences more enticing.

As a thank you, we're extending our popular "Buy 2 Get 3" Winter Getaway Special—so you can linger longer to explore and rest—without it costing a fortune. Book directly on our website or call 541.467.2277 to reserve rooms and spa sessions.