May 21, 2016
Super Supper Series OUR MONTHLY ARTISAN DINNER
By: Josiah Dean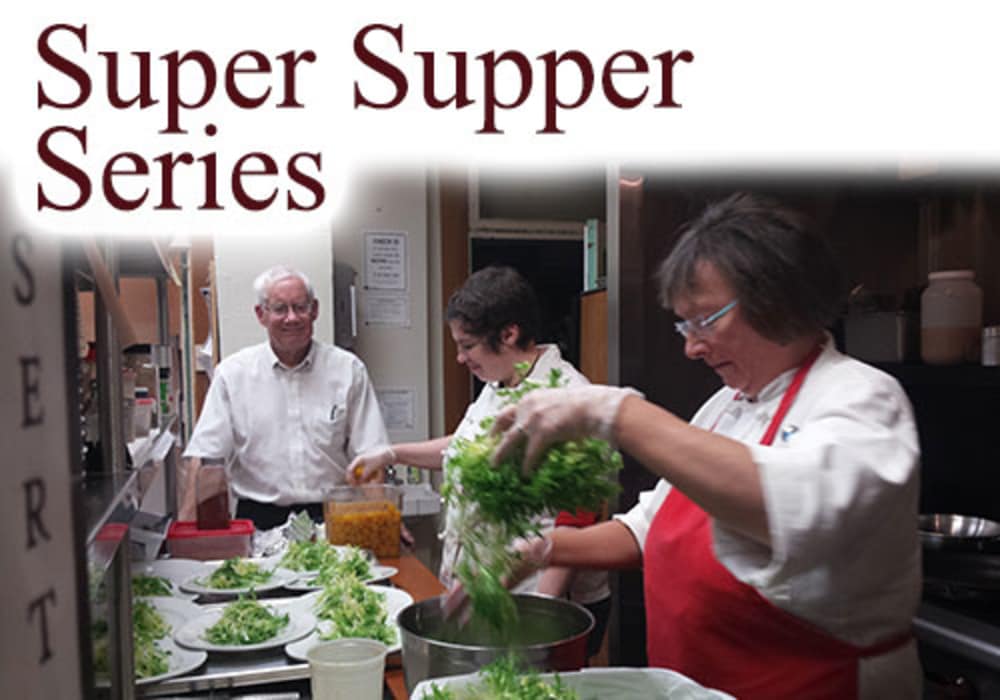 Super Supper Series
OUR MONTHLY ARTISAN DINNER

--SOLD OUT--
As we expand our food service to provide more sumptuous dining options here in Dufur, we've created our monthly Super Supper Series.
We bring in guest chef, Kathy Watson (formerly ofNora's Table in Hood River) who dazzles and delights your palate with her fresh, inventive menu. We create suggested wine pairings, to amplify your culinary experience.
Kathy comes from a family of foodies (before foodies were cool) and has been cooking since she was 5. Her inspiration comes from what is growing in the garden, fresh at the farmers market, and the fish that's in season.
Her 3 course meals are a melange of colors, flavors, moods and seasons. Food that is feeds all the senses and is as delicious as it is beautiful. Her loyal followers (and they come in droves!) know her dishes are worth traveling for and are exquisite dining experiences. (She a foodie writer as well, so see her blog: KathyIsHungry.com
So whether you're traveling from afar, or down the road; and whether it's a special occasion treat or a regular Saturday date night out, join us.
Come early for a glass of wine and complimentary appetizers. Relax and chat with other guests in our lobby or parlor beforehand. (Come at/after 5:30.) Make a night of it. These are meals to remember.
Join us.
Our next dinner is Saturday May 21.
It's salmon season so Kathy's featuring Klickitat River Wild-Caught King Salmon. Here is the menu:
Thai salmon cakes, salad of Wildwood Farm tatsoi, basil and snow peas, lime chili vinaigrette

Roasted King salmon, sesame ginger coulis, braised Wildwood Farm pac choi, lemongrass coconut risotto

Dessert: Chocolate roulade, salted caramel cream, fried red bananas in cinnamon and raw sugar
*NOTE: Alternatives can often be provided for food sensitivities, vegetarians, etc. Call to inquire and let your preferences be known.
You can also reserve your seats on-line: scroll down toPrix Fixe Dinner and add the number of diners and the date.