February 23, 2016
Super Saturday Supper Series for March
By: Josiah Dean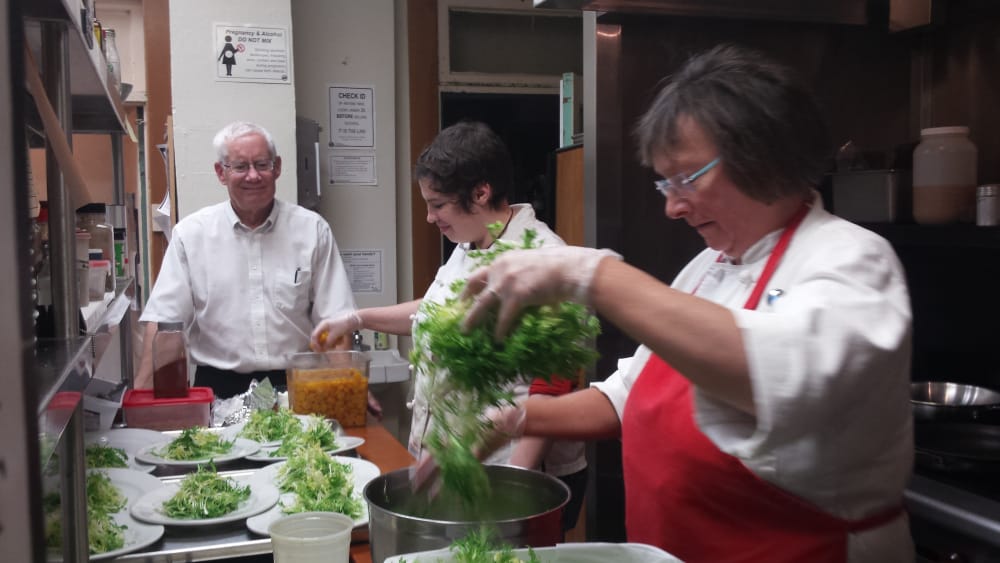 Yup, we're at it again. Kathy Watson (formerly of Nora's Table in Hood River) has presented yet another fresh inventive menu, with suggested wine pairings, that we're sure will dazzle and delight your palate. Join us?
Here is the menu:
First course: Smokey tomato soup, gorgonzola croutons
Second Course: Basque roast chicken with olives, capers, fennel, chorizo sausage, and sweet peppers, with saffron rice
Dessert: Moulton chocolate cakes, candied orange chantilly cream
Call 541.467.2277 to reserve a seat.
Saturday, March 19 at 6pm. $45 per person
(psst: don't forget to reserve your room.)