March 3, 2017
Some Antidotes to Chaos and Change
By: Josiah Dean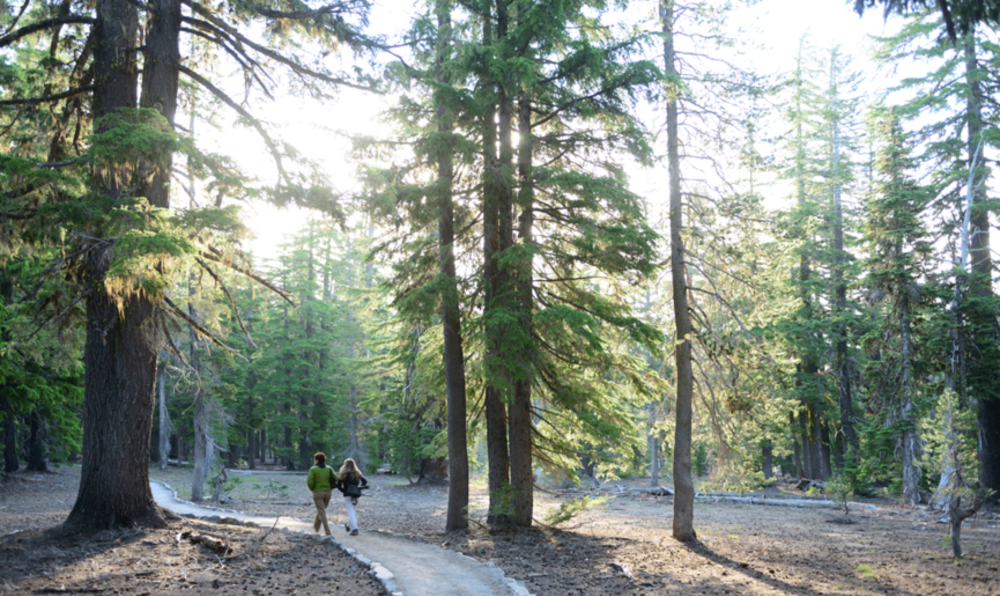 After our last 3 newsletters, we're feeling the love from you about what we're up to. We received a record number of responses (10% of you) to my email explaining some areas of mis-communication. Your response was astonishing and heart-warming. (And if you missed what all the fuss was about, no worries, good for you!)
It continues to be a rocky lead in to 2017. Not just the contentious and frightening political situation, but the weather was a turn-off to traveling. Now that spring is peeking out, it's like the floodgates are opening and we're seeing more of you. Which is always nice. J
With the unprecedented amounts of change we're seeing socially, it's bound to be anger or anxiety provoking and stressful. After all, we're hardwired for safety, security and stability.
When those appear threatened (whether they actually are or not, it's our experience that matters) we resort to "backup" behaviors. While some of these may be healthy, others are not. This is a great time to lean into personal practices of self-soothing and self-care.
And we humans are funny, we want things to stay the same and yet we crave growth, change and novelty, or we get bored. Personal change is an organic process, and often cannot be forced. Yet often it is outside forces (death, job loss, moving, divorce) that get us into gear and start creating the lives we really want.
Are you seeing yourself in this dance?
When we're in times of big growth and movement, it can't always be positive and "forward". We need time to retreat and regroup, to re-center, relax and reconnect, so we can integrate and determine our next steps.
We need places and people that help us access big vision, clarity and courage, as we return to core Truths.
The results of our survey and other copious feedback (thank you!!) has confirmed that you value safe space, authentic connection, private retreat, and getaways for learning or renewal by yourself, with friends, or loved ones. We've really aligned here, in the vision of the Balch Hotel as an oasis of respite, off the beaten path, to gather yourself for what's needed next.
We're a space to fan flames of your heart's desire; to finish creative projects—or start them!
And given that we were recently named #13 of Top 100 Fan-Favorite Destinations in Oregon (as rated by TripAdvisor, Yelp and Google!) we're apparently onto something and so that this is the "destination" you desire.
We also really heard from you that "learning and doing" experiences are another big interest area. So, we're enjoying creating more of those.
We're happy to announce another great Wildflowers and Wine Weekend, a Play and Stay in partnership with Friends of the Columbia Gorge at the end of April. Last year's participants all raved about this sold-out event. Meeting other kindred spirits was one of last year's hiker's top highlights. The hiking and wine, evening presentations and special meals were well-loved too. ;) (see details here and register below.)
For a different outdoor experience, the Oregon Trail Rally runs through Dufur on April 22. And check out Maryhill Museum and Maryhill Winery events (below). Both have an amazing array of things going on (see below) and they're only 30 minutes up the Gorge from us. A lovely cruise.
We're doing evening events too, for locals or those looking for a shorter experience: monthly Jam Nights with Josiah (he's an accomplished drummer, did you know?), Creative Spirit Art Parties (monthly painting & creativity nights here and at wineries around the Gorge) Sisterhood Suppers (bi-monthly open dinners for connection with Claire & other women) and as well as retreats and other private events. (Read on below for details)
Thanks for your presence in our world. You matter.
Claire, Josiah & all of Team Balch
P.S. We've had a great response to our Light Fare menu: mostly local and organic salads, wraps, soups and specials—all made from scratch here. Guests love being able to eat in and relax with good food and wine, without a lot of fuss and travel (except perhaps from the parlor or patio!). So, we're updating and up leveling our menu, look for expanded hours and offerings in late Spring. You can settle into the easy elegance of the hotel once you get here.
Events: Here
Art Parties at the Balch
Indulge your creative spirit, with wine and art-making at the Balch Hotel, for a fun, creative evening out. Bring a date or come solo and meet friends here.
We'll paint, nibble, sip and play, under the expert guidance of local artist and art therapist and Balch Hotel co-owner, Claire Sierra, MA. Paint "Peacock Feather" (shown here).
Absolutely no experience required. Everything you need is provided! You can even customize the background to fit your décor. (Optional mixed media techniques, too!) Leave with your own original art work.
$40.00 includes all art supplies and instruction. Food, local wine, beer, etc. also available for purchase (not included.) Thursday March 16, 6:30-9pm
Details at www.BalchHotel.com/events REGISTER HERE
Questions? Call Claire 541.659.7284
**Spend the night and make it the start of your own personal creativity retreat. (You can keep painting here all here weekend, you know.) Call or reserve a room at www.BalchHotel.com

The Show Up, Be Seen, Live Brave™ Retreat:
Building SHAME RESILIENCY & SELF-COMPASSION with Heather DeVore, LPC
Are you ready to know, without a doubt: I AM ENOUGH? At this 3-day immersion, you'll learn to:
§ Let go of perfectionism and fear of what others think
§ Identify the ways you numb your emotions
§ Quiet your inner critic, deepen your sense of self-worth
§ Practice shame resilience, empathy & self-compassion
§ Cultivate an authentic life through courage, vulnerability & compassion.
All-inclusive price includes private rooms w/shared bath, all meals and retreat materials $1200 March 10-12
DETAILS: www.BalchHotel.com/events or REGISTER:www.heatherdevore.com/retreat

Jam Night at the Balch
Join us for an open acoustic jam in the parlor of the Balch with proprietor Josiah Dean and other local musicians. Fun, casual supportive environment.
Bring your favorite instrument and share the tunes. We'll even have percussion to play if you don't have yours. Or just show up and enjoy dinner, a beer or wine and listen.
FREE (other than your food and beverage purchase) Friday, March 24, 6:30 - 9 P.M.

PLANNING AHEAD?
Sisterhood Supper: Women's Dinner Party
Do you crave more time out with a few girlfriends? Experience a new quarterly space where women connect, laugh and have inspiring conversations. Feminine energy is a powerful positive force we're cultivating now.
Join a big table, order dinner, drink wine and savor dessert for a sweet time with new friends in sisterhood. Bring a friend or come alone. Dinner available from our local/organic Light Fare menu (plus specials), along with local wine, beer, cider, and other beverages. FREE (Dinner and drinks not included)
Second Thursday, every other month: April 13, 6-9pm (Arrive/leave as your schedule allows) RSVP, PLEASE! 541.467.2277

Wildflowers and Wine Weekend - Hike, Explore & Relax in Nature
The Columbia River Gorge is, well, gorgeous any time of the year. But we're really known for exquisite beauty and unparalleled access to fields of wildflowers in the spring. Join us as we partner with Friends of the Columbia Gorge for the 2nd year to create a memorable Play and Stay Weekend for you.
We're beyond excited to offer you this unique opportunity! Enjoy the floral gems of the Gorge led by local naturalists at exclusive locations not available to general public! Experience 2 days of hiking, 2 visits to wineries for wine tasting, picnic discussions, a northwest locavore feast, and evening presentations—all designed to enhance your knowledge of the wildflowers and wine in the region.
With your package, breakfasts, an artisan dinner and yummy lunches are provided. Memorable and serendipitous exchanges with other participants to be expected, but not required! See more at:www.balchhotel.com/events#wildflowers-and-wine-weekend Book your Play & Stay weekend soon—last year sold out fast! Details and Register HERE April 28 - 30, 2017

EVENTS ELSEWHERE WORTH NOTING:
Maryhill Museum Season Opening Celebration
Celebrate the seasonal re-opening of the museum! Enjoy guided gallery talks throughout the day, along with rooftop tours for a look at the recent stucco restoration project and fabulous Gorge views, followed by a festive evening party. The museum is open 10am-5pm daily, March 15 – November 15. For details go to: http://www.maryhillmuseum.org/visit/calendar/programs Saturday March 18, 3-5 and 5 -8 p.m To reserve, call 509.773.3733 ext. 20.
Tango Lesson & Dance at Maryhill Museum
Experience the art and passion of tango! You'll start with a 45-minute tango lesson followed by a milonga—a tango dance party! All levels welcome; sexy red shoes optional but highly recommended. ;) No partner or experience required.
$5 members / $10 non-members. Registration preferred, call 509.773.3733
Every fourth Saturday, March through October.
Saturday, March 25, 6-9 p.m.
Saturday, April 29, 6-9pm
Mastering Manual Settings: Digital Photography and the Landscape
Stay at the Balch Hotel and join local photographer Troy Carpenter at Maryhill, for an intensive two-day workshop (over two weekends). Increase your knowledge and skill using manual camera settings. You'll meet at Maryhill and fan out to capture the incredible light, landscape and compositional elements of the Gorge. For new and intermediate digital photographers.
$60 members/$75 non-members. To register, call 509.773.3733 ext. 25 or education@maryhillmuseum.org Sunday, April 2 & Sunday, April 9, 10am-5pm .
Mention your registration here for a 10% discount off your room rate Saturday or Sunday night!
Image: Landscape (detail) by Troy Carpenter
Hospitality Industry Reception
Members of the Gorge cultural and hospitality communities – hoteliers, restaurateurs, wineries and breweries – are invited to a special reception at Maryhill to kick off the annual tourism season. Join us for light hors d'oeuvres, artist demos, as you chat with colleagues in the field. Presented in collaboration with the Columbia Gorge Tourism Alliance, Columbia Gorge Arts & Culture Alliance, Museums of the Gorge, Gorge Open Studios. Wednesday, April 5, 5-7 p.m.
Spring Fling Luncheon:
Creating a Story through Fashion
Join us for a luncheon and presentation from Portland fashion designer Michelle Lesniak, the winner of Project Runway. A self-proclaimed, professional rule breaker, Michelle won the ability to design full-time, a luxury many designers never achieve. Learn about her focus on emotive clothing, as she likes to say, "Fashion with a purpose." Program will be followed by a Q & A. Cost: $45 non-members; advance reservations required. Register at: 509.773.3733 ext. 25. Saturday, April 22, 1-3 p.m.
Poem in Your Pocket Day
Pull a poem out of your pocket at the entrance desk to receive FREE admission. Show the poem in LoÏe's Museum Cafe and you'll also receive a free beverage. You can read your poem or the poem of another from 2-3pm See more details here FREE Thursday, April 27, 2017
Carlos Santana at Maryhill Winery—CONCERT SOLD OUT!
For more than four decades, Santana's groundbreaking Afro-Latin-blues-rock-fusion has been a visionary force that transcends musical genres as well as generational, cultural and geographical boundaries. Sunday June 25 7pm
**We will offer round trip shuttle service from the Balch Hotel to Maryhill: $50 per person. Call 541.467.2277 to reserve limited shuttle seats and reserve your room at the Balch Here

About the Historic Balch Hotel
Grace, ease and simplicity await you at the boutique 18 room Balch Hotel, recently named #13 Fan-Favorite Destination in Oregon according to Trip Advisor, Yelp and Google reviews. Our on-site dining and spa services, sunny patio, beautiful garden grounds and majestic Mt Hood views inspire getaways for personal rejuvenation and re-connection, or a romantic getaway. Each room is uniquely styled with antique furnishings, original art and comfy beds that guests rave about. The Historic Balch Hotel offers a unique experience for weddings, wellness retreats, family reunions, business meetings, auto or bike touring. The vintage elegance of this historic country inn, surrounded by the golden expanse of wide open meadows and big sky produces clarity of mind and heart that settles the soul. With 300 days of sunshine, it's a great escape. Centrally located in the Columbia River Gorge, after a short drive, you'll feel like you're a world away. Visit us online at: www.BalchHotel.com.