October 3, 2019
Simple Elegance: Ways to Untangle Your Stress Now
By: Claire Sierra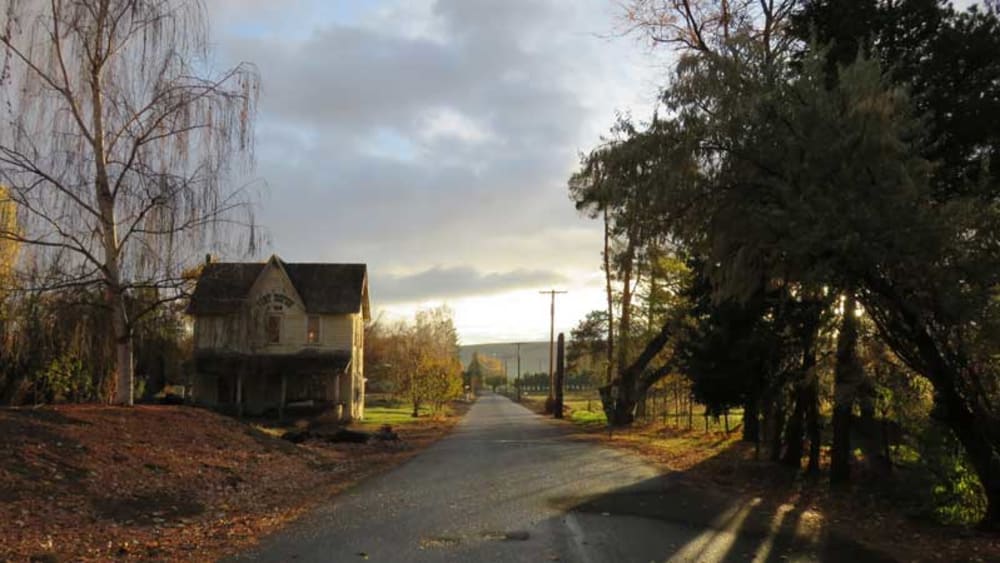 Autumnal Blessings!

We've become so tethered to our phones it takes an act of will and consciousness to avoid the relentless ping of text messages and social media updates to and put it down. Sometimes is doesn't feel like it's even possible. Digital Detox is a real yet whimsical longing for a different kind of connection.

Maybe that's you and if so, you know the value of untangling stress by escaping the matrix. But are you taking action to step away from all that electronic connectivity?

Our whole self rewires when we allow ourselves the reboot—forgive the tech metaphor, but it fits. Then we start to relax. (Did you know healing happens best in when we're in homeostatis, the absense of stress?) We see it all the time, yet still it's amazing to witness what happens when folks unplug, recharge and reconnect.

The value of "doing nothing" is so underestimated, it even caught us by surprise when we arrived at The Balch. But now, even though we extol the virtues of all kinds of interesting experiences, we know "nothing" is sometime exactly what you need.

When's the last time you took a whole day and "did nothing"? Luxuriate in just puttering around, reading that novel in your beside stack, take a walk in the woods, play with pastels. Ignore your email for the weekend.

Time and again we hear about the healing balm of relaxed, elegant beauty of a historic building — people whisper to us about it's soul. And the relief of wide open rolling hills and expansive sky. It allows a connection inside with something greater that brings you home to yourself.

Getting away for a luscious experience does not have to be exclusive, elitist, or harmful to the planet. We find the soul relaxes in beauty, and that's found in details. Then answers to life's conundrums start to untangle themselves inside.

One philosophy is simple elegance: some call it "low tech and high touch." We do our best to ensure that everything is as close to perfect, before you arrive. Updating details to make the rooms more delicious and comfy.

And we've been playing with some things behind the scenes for a while: upleveling of our new restaurant.
The Birth of Balch Bistro
Recently we've made a shift that many of you have noticed and delighted in. Debra, our fabulous Front Desk Goddess (AKA Operations Manager) is now expressing more of her passion and talents in the kitchen.

She's been the guiding force of the newly christened Balch Bistro for a while. Our vision is authentic, rustic artisan fare, made from fresh seasonal local ingredients — as often as is feasible.

After Fresh Start Culinary Training and then months of experimenting, creating amazing meals, she's grown into confidently conjuring up unique and varied flavor points from the kitchen. She's training her sous chef, now too! More budding talent emerging!

She's getting fresh, local ingredients from our Farmers Market in The Dalles and other local purveyors and whips those into unique seasonal offerings on weekends. Folks are coming from near and far for this unique culinary experience.

You can count on Tri Tip Fridays and other specials on the weekends. During the week, we have the simple tasty Light Fare menu always available. (Always call for reservations just to be sure.)

As sad as it is to see summer so abruptly end, we're excited about upcoming evening and weekend events that feature our dinner experiences. Whether alone or with companions, traveling to a nearby getaway allows access to revitalization that can seem so far from reach.

Now that Autumn is here, we find this the best time to travel. Crowds are thinned and the weather is unbeatable for hiking, biking, wine-tasting and exploring of all kinds.

And remember, as the skies get wet and gray, "its always sunny in Dufur." Well, maybe always is a stretch, but 300 days a year is pretty good odds.

The magic is closer than you think!



Claire & Josiah for Team Balch