September 2, 2016
Recharge in the Waning Glow of Summer - September Events
By: Josiah Dean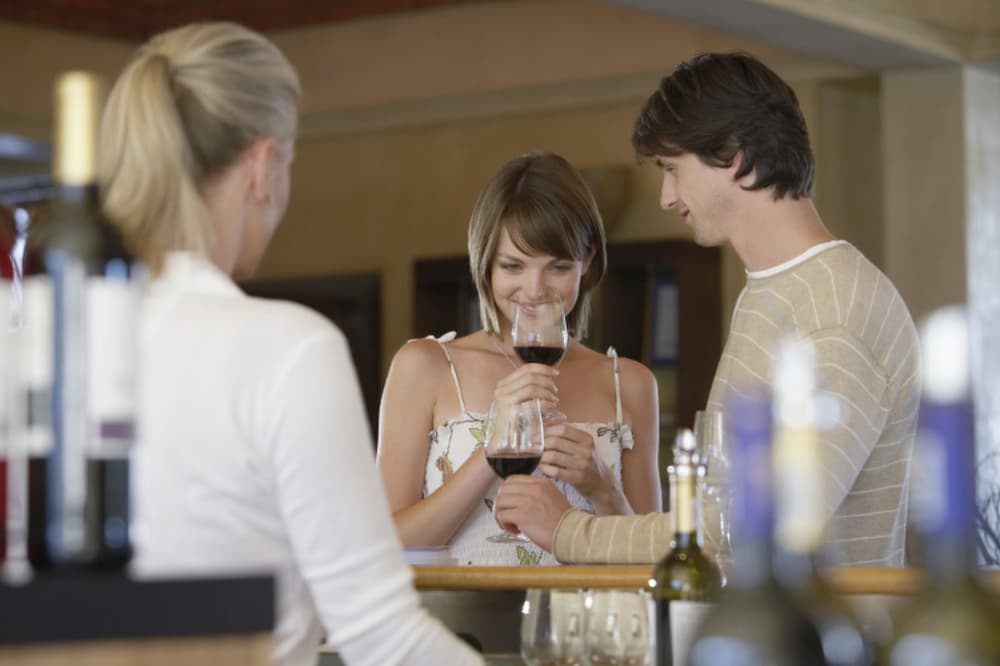 Greetings,

Labor Day is upon us, and though it still feels gloriously warm and summery, there's a tidal pull towards "back to school" and the new beginnings that this season always brings.
The glow of summer is still with us but it's finally cooling off around here. The windows are open, but the comforters are…comforting. The evenings are downright chilly!
With kids back to school, family vacations are pretty well done, but the weather is amazing, so it's an awesome time to take off and get away. (It's really our favorite time to travel.)
Consider a cooler quieter respite from the flurry of your life. We've got several great events coming up (scroll down) and we still have room for you.
Nearby, (30 minutes away or less) there's still loads to do (think: river rafting, stand-up paddle boarding, fishing, hiking, wine-tasting, antiquing and more). But the hammock, mountain view, good book and glass of wine await you, too.
These times of rejuvenation and reconnection are not frivolous; our full-to-the-brim, complicated lives demand it to stay balanced, healthy, happy and whole. And it's not just for personal self-care, our relationships need to recharge too.
Be sure to scroll down to read the 4th article on the impact our electronics use has, as part of the #Unplug&Reconnect series. If you're in a relationship, the research on the impact is alarming and worth noting.
As always, we'll love to see you here soon,
Claire and Josiah
P.S. Scroll down for all the fun coming up. You'll notice upcoming events listed that are further in the future, based on guest requests so that you can plan ahead better. (We hear you!) This way, you don't miss your fave.
---
About the Historic Balch Hotel
Grace, ease and simplicity await you at the boutique Historic Balch Hotel. Enjoy on-site dining and spa services, sunny patio, beautiful garden grounds and majestic Mt Hood views that inspire getaways for personal rejuvenation and re-connection, or a romantic escape. Each room is uniquely styled with antique furnishings, charming décor and comfy beds that guests rave about. The Historic Balch Hotel offers a unique experience for weddings, wellness retreats, family reunions, business meetings, and auto or bike touring. The vintage elegance of this 18 room historic country inn, surrounded by the golden expanse of wide open meadows and big sky produces clarity of mind and heart that settles the soul. With 300 days of sunshine, it's a great escape. Centrally located in the Columbia River Gorge, after a short drive, you'll feel like you're a world away. See us online at: www.BalchHotel.com.
---
Events: Here
Paint & Pinot at the Balch
Enjoy a fun evening of creative expression. You'll paint, nibble, sip and play. Bring a friend and leave with new ones. You'll be expertly guided by local artist, Nina Buckley, to paint: "Birch Trees". (shown here) Enjoy locally sourced menu options, local wine/beer and other beverages available for purchase (not included.) Absolutely no experience required! Everything you need is provided. Details at www.BalchHotel.com/events

For registration or more info: www.artontheriver.events or Nina 503-701-8959 $40.00 Friday September 9
6:30-9 pm
---
NEW! Girls' Night Out: Women's Dinner Party
Don't you love dinner out with a few girlfriends? How rare is it? Our monthly dinner is a new space for women to connect, laugh and have inspiring conversations. Dinner offering will be our usual local/organic Light Fare menu (plus specials), along with local wine, beer, cider, and other beverages. Join a big table, order dinner, drink wine, savor dessert as you meet new women or get to know girlfriends better. Pure femme fun. Bring a friend or come alone. FREE (Dinner and drinks not included) Third Thursday of the month: Sept 15 6-9pm (Arrive/leave at your leisure)
---
Boogie at The Balch: Summer Concert Series
Local musicians share their talents al fresco each month. Enjoy dinner, wine, beer and other treats, as you're serenaded on the patio, lawn or indoors as the weather permits. More info at: www.BalchHotel.com/events FREE

PT Barton & Ryan Kolberg
PT Barton and Ryan Kolberg are musicians and songwriters who've called the Columbia Gorge home for years. PT Barton has partnered with alt-folk acts Mumford and Sons, The Lumineers, Shakey Graves and The Avett Brothers. This duo draws from traditional folk, bluegrass and country, weaving a variety of influences that create energetic, spontaneous, unique performances. Learn more at ptbarton.us
Friday, September 23 6:30-9 pm FREE
---
Elsewhere But Nearby….
Tygh Valley Bluegrass Jamboree A weekend of iconic music and fun folks in a gorgeous country setting. If you want to hear great music, but don't want to camp out during these cool fall nights, stay at the Balch, just 20 minutes away. You'll get: a cozy bed, hot shower or bath, great breakfast, and strong coffee with optional meals and drinks available. Then you're off to the music. For more details and any other info: http://www.shanikooregon.com/events/tygh-valley
September 23-25
---
Planning Ahead?
Paint & Pinot at the Balch
Join guest artist, author (and Balch Hotel proprietor) Claire Sierra, MA. for a fun evening of creative expression, with a social twist. We'll paint, nibble, sip and play. Enjoy locally sourced menu options, local wine/beer and other beverages available for purchase (not included.) Absolutely no experience required! Everything you need is provided. See details at BalchHotel.com/events

For registration or more info:
www.artontheriver.events$40.00
Friday October 7, November 18 & December 16 at 6:30
Register with Nina at: www.Artontheriver.events
*Starting January 2017: Paint & Pinot will be on 2nd Fridays (unless otherwise noted.)

Rogue Ale Harvest – Taste & Tour Weekend
If you're a beer lover, this Ground to Glass weekend is for you. An exciting event in partnership with Rogue Ales in Portland—a fun exploration of micro-brewed, locally sourced beer. Start with a Friday evening tasting flight of their specialty IPA family as you nibble appetizers and mingle with other beer aficionados. Saturday travel by van on to tour their farm in Tygh Valley, where they grow the grains for their beer.
That evening experience a 5 course tasting dinner prepared by culinary wizard Kathy Watson (formerly of Nora's Table in Hood River), for an exquisite menu specially prepared to pair with Rogue's fresh seasonal beers. Rogue Ales' beer maker will provide tasting notes and educate on the beer chosen for the meal. For details on this limited space weekend package as well as ala carte dinner-only options: go to www.BalchHotel.com/events October 14-16
The Sovereign Self - A Contemplative Writing Retreat for Women – ONLY 2 SPOTS LEFT!!
Connect with your inherent creativity, expansiveness and authenticity. Step away from the demands and loves of daily living: gift yourself time and space to breathe, honor your creative voice and be with other women, surrounded by beauty of the Balch Hotel and Mount Hood. Relax into a weekend of creative reflection and writing with Dawn Thompson of Portland Women Writers at the Historic Balch Hotel in the golden hills of Oregon's Columbia River Gorge. Remember your purpose and power through writing prompts, guided meditation and story-sharing. For experienced and wannabe writers. Get more info & register at www.PDXWomenWriters.com October 21-23

Columbia Gorge Fiber Festival:
6th annual gathering for fiber enthusiasts in the Pacific Northwest features a marketplace with over 40 vendors offering everything from hand-dyed yarn to artisan cheese. Workshops and demos for spinning, knitting, felting, weaving and more. If you knit, weave, spin, crochet (or want to!), then this event is for you!
We're hosting a special fiber evening at the Balch on Friday, October 27. Bring your knitting, spinning or crochet and join a Crafting Circle Friday evening. Mingle with other Fiber Fest guests, enjoy complimentary wine tasting and light appetizers with dinner available. The Balch is just 23 minutes away from CGFF venue. For details: www.ColumbiaGorgeFiberFest.com **Special for Fiber Fest attendees: mention the CGFF to receive 10% off your room. To book a room: 541.467.2277 or www.BalchHotel.com October 27-29
Awaken Feminine Soul Power & Live Your Divine Purpose: A Magdalene Path Retreat
with Claire Sierra, MA, LFT
Are you longing to have a stronger, clearer connection to your Soul Guidance?
Do you feel a sense of a bigger calling but don't quite know what it is?
Are you ready to experience your Divine Feminine power consistently in your life?

Gather as a sacred circle of sisters to experience your Feminine Essence and express your soul's voice, through art, meditation, and Listening to Spirit—a guided journaling process that led to the writing of The Magdalene Path.
Receive practical, useful guidance about your career, love, health and more. Feel clear about your Purpose and confidently live it on a daily basis. You'll experience practices that will shift you and make way for more ease and joy, with less stress and struggle in your life.
Early Bird Price $497 ($597 after 10/8).
Lodging and meals not included. November 4-6
To Register and more details: www.MagdalenePath.com/Retreat
Need more info? See full event schedule and details here: www.BalchHotel.com/events