January 2, 2017
New Day New Choices
By: Josiah Dean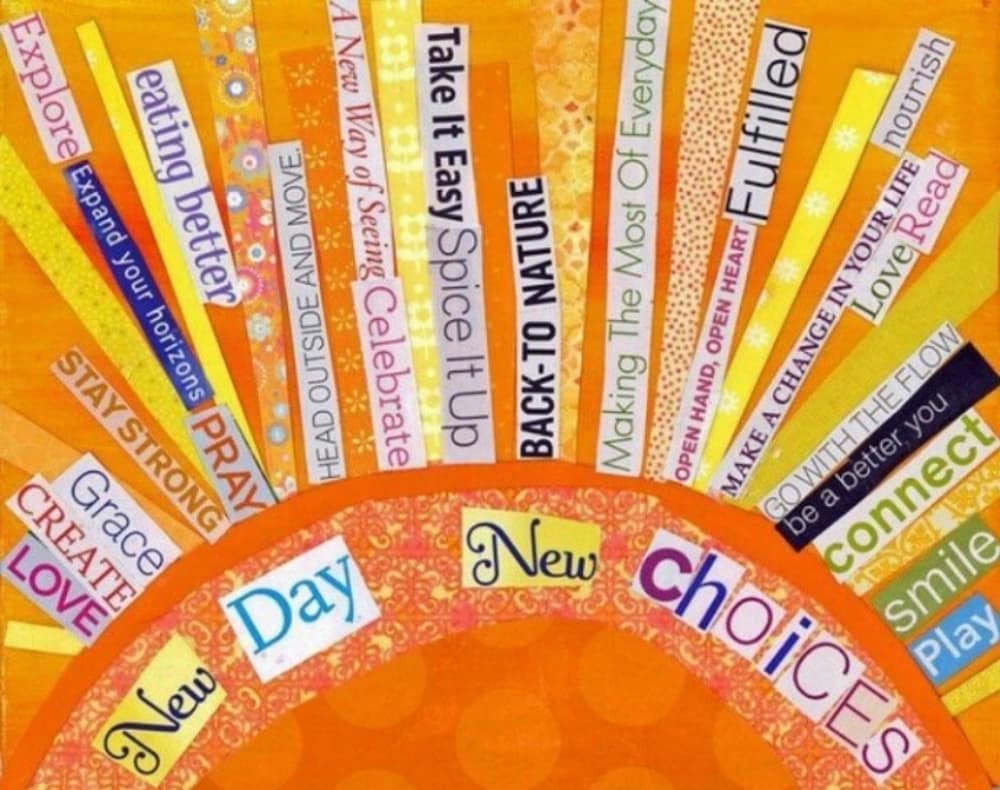 Now that we've rounded the corner of 2016, and rung in the new year, you've hopefully had time to rest, reflect and digest all that happened last year. For many, it's been a year filled with big personal and collective challenges—and happy to leave behind.
Have you taken the time to really harvest the gems of your year, then release 2016, and put it to rest?
And this year ahead: have you taken time to allow in your dreams and goals, receive the visions of what is ahead for you? Create intentions for this bright shiny New Year.
You know that if you do, it is much more likely to happen, right? (there's research to back this up.)
As we complete our annual review (of 2016 Claire shared the process in her last blog article, you can read here) at the Balch we are overwhelmed with awe and gratitude.
Just over a year and a half ago we arrived at a very lovely, but not very busy hotel. We saw beauty and potential. While we are by no means at full capacity, we've seen a huge boost in the numbers of you coming to visit us.
What that brings (beyond our livelihood) is a series of great memories of connections and conversations that would otherwise never have happened. Thank you for sharing your life with us.
As we all know, it's the journey not the destination, but as a destination hotel, we like both. ;)
People who didn't know better look askance at us and remarked, "a destination?" as if no one would visit a small boutique inn, down a gorgeous rolling road surrounded by hills and a grand mountain. Why not?
And you proved us right! This December we were honored by Oregon Business Journal as one of the Top 100 Fan-Favorite Destinations in Oregon, according to Trip Advisor, Google and Yelp. Out of 9000 (that is not a typo) venues, we ranked #13. Woo hoo! We're still stunned.
And you get it. We love greeting return guests by name to "their getaway spot."
So thank you. A few years ago we decided to follow Josiah's dream of owning his own historic hotel. And Claire's dream of a destination near the city but remote enough to be a retreat getaway to offer her programs. A place where your soul can be soothed and clarity can return—because you need that. We never thought it would happen so fast and here we are.
We're now setting our sites on 2017 and what we should develop/create/add, as well as eliminate. You too?
We'd love to hear your thoughts—regardless of whether you plan to return or not. Hit reply and answer 3 quick questions:
What are the top 3 things you'd like to see or experience while you are here?
What did you really enjoy/appreciate?
What would you have hoped or liked more of? Or less of?
Since we know you're busy we want to send a thank you gift for your reply. (It's a surprise.)
Thank you for all your patience and support. We know we're not perfect, but we do the best we can. Happy New Year!
Claire, Josiah & all of Team Balch
P.S. If you haven't yet done that year-end review and new year planning, we've got 3 events coming up that you might want to consider. New Year Collage Visioning, ½ day retreat on Saturday January 14. Then January 25-27 Own Your Life - Strategic Planning Retreat for entrepreneurs. It's becoming an annual event that is really fun and amazingly productive. If you're in the mood for a full weekend of creative contemplation and artistic expression, we're pleased to offer Soul Stories on February 17-19with master storyteller, writer and OBT dancer, Susan Banyas,. Read on below or check out the full details here.
---
Events: Here
New Year Visioning: Creative Collage Magic with Claire Sierra, MA
Have you taken the time to really harvest the gems of your year? And dream and plan for 2017?
Gather in a circle. Release and put 2016 to rest. Receive the visions and claim intentions for 2017 that are calling you.
Use simple yet elegant creative practices: art, writing, meditation and movement. All while sipping tea or wine, in the cozy elegance of the Balch Hotel. Everything is provided and no experience is necessary. (Men are welcome too.) Dine from our locally sourced menu, local wine/beer and other beverages (not included). Spend the night, too!
· Explore a reflective process to release 2016 and receive 2017.
· Collage a Vision Map of the experiences and things you desire.
· Discover simple, amazing processes to support manifestation.
· Connect with like-minded women who support you, in ritual.
· Ways to keep you on the path you intend and desire.
January 14, 12-4pm $50 PRE-REGISTER HERE by January 7 for $10 DISCOUNT.
AFTER January 7 Pay $50 HERE Questions? Claire@MagdalenePath.com or 541.659.7284.) For more info: See details at BalchHotel.com/events
Own Your Future: Strategic Planning Retreat
Your business is surviving, but at what cost to your mind, body, and relationships? A catalyst enables a significant business reaction to proceed at a faster rate or under different conditions than otherwise possible.
You and your business partner will develop a compass for running your business. In 2 days you'll: Clarify your IDENTITY and dream an INSPIRING FUTURE. Then analyze the CURRENT STATE, set near-term GOALS, select STRATEGIES and create an ACTION PLAN.
$475 (2 people per business) Includes tuition, breakfast, lunch, & overnight accommodations. See Details & Register here. January 24 & 25, 2017
NOTE: We did this with Stephanie last year and it was fantastic—way beyond our expectations.
Soul Stories Retreat: Art, Writing & Storytelling Weekend with Susan Banyas
A Soul Story is a particular brush with fate, a sudden insight, unexpected encounter, haunting image, unresolved dilemma, journey to a place. Bring a memory, your curiosity, and a desire to transform a memory into art to the historic Balch Hotel in the expansive landscape near Dufur.
You'll awaken your story through movement and sound, see the imaginative truth and emotional power, and develop compositions—written, spoken and painted—through a creative process which reveals the story's inherent wisdom.
February 17-19 (optional day February 20)
Early Bird Special, $225 plus room and board if you register by Jan. 10th
$275 + room and board after January 10th.
Optional Saturday night dinner at the hotel not included.
For DETAILS and to BOOK a ROOM To REGISTER: Email Susan at: sbanyas@teleport.com
---
PLANNING AHEAD?
Sisterhood Supper: Women's Dinner Party
Do you love dinner out with a few girlfriends? How rare is it? Our monthly dinner is a new space for women to connect, laugh and have inspiring conversations. Dinner offering will be our usual local/organic Light Fare menu (plus specials), along with local wine, beer, cider, and other beverages.
Join a big table, order dinner, drink wine, savor dessert as you meet new women or get to know girlfriends better. Pure femme fun. Bring a friend or come alone. FREE (Dinner and drinks not included)
Second Thursday every other month: February 9, 6-9pm (Arrive/leave as your schedule allows)
Entering the Healing Temple: A Day of Sanctuary for Women
Are you long overdue for a day devoted to your own nurturing?
Do you need to slow down, recharge your batteries & get some perspective on your life?
Join us in an intensive, yet spacious, guided event that is a cross between a meditation retreat, a ritual, and a healing spa.
Surrender into receiving: to be nourished, supported and witnessed within an intimate group of fifteen women in a many-layered experience led by Katherine Millman.
Receive a variety of mini-sessions from a skilled team of 5 Healing Practitioners who will help catalyze and integrate your experience. (See who the practitioners are, here)
The Day of Sanctuary is designed for you to come for the day, and drive home. However, The Balch Hotel is excited to offer the first-ever Healing Temple Retreat Option. We'll offer pre- and post-Temple experiences for those arriving on Friday night and departing on Sunday — at no extra cost. Stay one or both nights! Then you can really sink in…to receive the benefits and integrate before you head home. Consider gifting yourself the time — and create a 3 day retreat.
$395 EarlyBird Registration ($450 after February 11) Includes light lunch, snacks and tea. Lodging not included. For Details and to Register for A Day of Sanctuary for Women:
http://tinyurl.com/TempleRetreat March 4
For details about Retreat Options and to reserve your room March 3-5, go to www.BalchHotel.com

Awaken Your Feminine Soul: A Magdalene Path Retreat with Claire Sierra, MA, LFT
Are you ready for a change, but confused about your next steps?
Do you want stronger, clearer connection to your Divine Guidance for answers?
You can have clarity and courage to move toward your desired path. Connected to an embodied sense of your Divine Feminine, life flows with more grace and ease.
Join a sacred circle of sisters to experience and embody your Feminine Soul as who you really are. Explore your guidance through art, meditation, and writing.
Experience practices that will shift you and make way for more pleasure, passion and joy, with less stress and struggle. Learn tools to receive practical, useful guidance about any aspect of your life. Feel clear about your path so you can move confidently live it every day.
April 7-9 2017 Get more details: Claire@BlissBreakthrough.com
---
About the Historic Balch Hotel
Grace, ease and simplicity await you at the boutique 18 room Balch Hotel, recently named #13 Fan-Favorite Destination in Oregon according to Trip Advisor, Yelp and Google reviews. Our on-site dining and spa services, sunny patio, beautiful garden grounds and majestic Mt Hood views inspire getaways for personal rejuvenation and re-connection, or a romantic getaway. Each room is uniquely styled with antique furnishings, original art and comfy beds that guests rave about. The Historic Balch Hotel offers a unique experience for weddings, wellness retreats, family reunions, business meetings, auto or bike touring. The vintage elegance of this historic country inn, surrounded by the golden expanse of wide open meadows and big sky produces clarity of mind and heart that settles the soul. With 300 days of sunshine, it's a great escape. Centrally located in the Columbia River Gorge, after a short drive, you'll feel like you're a world away. Visit us online at: www.BalchHotel.com.