November 1, 2017
New Autumn Adventures Await
By: Josiah Dean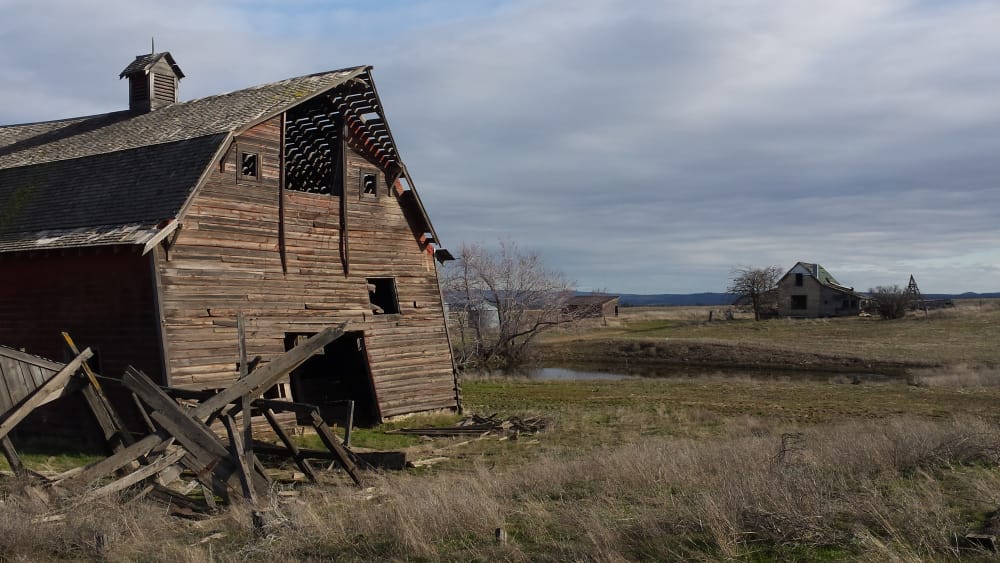 Fabulous Fall Felicitations,
Autumn is here and with it that realization—with shock or relief—that much of 2017 is behind us. Amazing, isn't it?! After a busy summer, before the maddening rush of holidays, it's a time for completions and getting to what's not been done yet this year.
And as the leaves change and fall, there's that sense of so much breaking down and changing all around us. Hard to stay balanced at times.
What practices and process do you use to remain positive and hopeful, to reset and re-center yourself?
Josiah plays drums and recently started learning the ukulele. (Come to the jam and play with us on November 17, it's fun!)
Claire paints (you've seen her art all over the hotel) and teaches an on-line course related to her book, The Magdalene Path. Last week's module, Tap Your Creative Wisdom and Feminine Magic, explored creativity for soul nourishment and spiritual connection.
Just the pure pleasure and passion of expressing yourself with paint is so rejuvenating, that it's empowering and inspiring. It's a natural way to relax and reconnect, but we get so bound up with concepts that get in the way.
So often we hear, "I can't, I'm not creative". Like that's for someone else to be. It's so not true! Just look at all the creative problem-solving and life juggling you do in any given day—with your spouse, family, work....
Don't you create beauty, through small things and little touches, in your world each week?
While not all our meals, gardens, or table-settings are works of art, some are.
That's creativity as feminine art. Feminine Creativity is different from the masculine mode we may have been taught in grade school or art class, where you choose a project and embark on the steps to create it. It's much less about the end product, though there are some "art hacks" to make the process flow more easily and with more satisfying results.
When you tap the deep artesian stream, and connect to this energy, the magic of ease, grace and flow start to happen. Life starts to happen more simply, effortlessly and beautifully—aligned with your soul calling, not your master planner.
Trusting in your creative self, gives you confidence in your ability to work things out and generate the outcomes you want in your life. You build courage and confidence in your creativity—and safely test your authentic voice and visibility.
It's about more than just painting—though that part is relaxing, revitalizing and fun.
When we bought the Balch Hotel, Claire had visions of lead Feminine Soul retreats, focused on painting. (And being an Art Therapist, it makes sense.) Recently a few guests at the hotel independently requested it, so we realized the time is NOW. And the casual yet elegant ambiance of the Balch Hotel is the perfect place.
You're invited to Express Your Creative Spirit—a 2 ½ day retreat or 1-day workshop open to women and men—Paint your Pleasure, Passion, Purpose and Possibility: November 10-12.
It's easier than it looks! Claire will walk you step by step, though you'll custom create from the vision and guidance you receive. You'll learn how to work with the various brushes and tools, mixing color and paint strokes. Try some simple mixed media techniques. Plus, a little yoga/movement, ritual and journaling to get in the mood.
Pair that in our boutique getaway with other fun folks, delicious wholesome meals, cozy beds. Come away with paintings that are uniquely yours. No pressure, all pleasure, passion and possibility.
See the details, itinerary and more here
Get Inner Artist out and paint your Creative Spirit!
Claire, Josiah & Team Balch
P.S. Holiday Party Plans: It's hard to believe it's that time of year, but are you charged with creating the Holiday Office or Family Party this year? Consider borrowing our setting and enjoy a custom-catered meal with your family, business, or club. While the Balch is all dressed up in her seasonal regalia, it's a lovely time to be here! We still have some good dates open with holiday party packages available for a distinctive event at the Balch Hotel. Call 541.467.2277 or email info@BalchHotel.com to discuss your desire and see what we can create for you.