August 1, 2016
Hot Fun in the Summer
By: Josiah Dean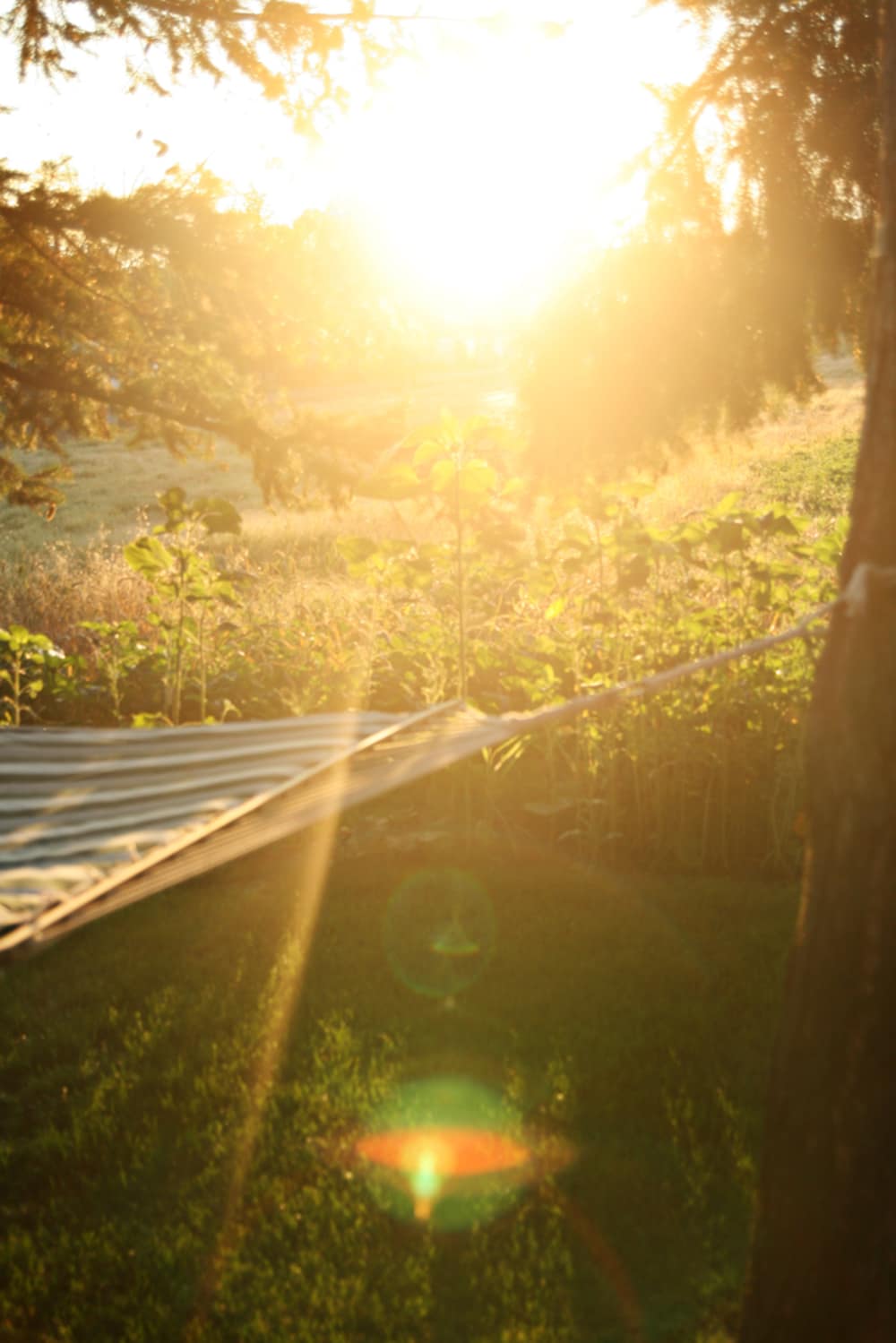 Wow, summer temps are finally here! With days getting warmer, being inside is often a treat. And with that our screen time can increase as our devices lure us in. Read below for the 3rd article in the series on impact our electronics use has, as part of the #Unplug&Reconnect series.
If you're looking for a cooler, quieter getaway, consider a visit. We've got several great events coming up (scroll down) and we still have room for you.
Nearby, there's loads to do, all 30 minutes away or less (think: river rafting, stand-up paddle boarding, fishing, hiking, wine-tasting, antiquing and more). But the hammock, mountain view, good book and glass of wine await you, too.
As always, we'll love to see you here soon,
P.S. Scroll down for all the events coming up. Plan ahead, so you don't miss your fave.
---
Unplug & Reconnect:
Is Technology Impacting our Face-to-Face Relationships?
Part 3 in our series exploring the impact of electronics in our lives.
It's amazing the way portable electronics have changed our lives. While they provide enormous amounts of computing power at our fingertips, and instant access to a virtual universe of information via the World Wide Web, they also have their downsides. Over-connectivity is a complaint heard widely these days. And many are starting to notice how personal relationships are being effected, also.
Studies show how technology negatively affects face-to-face relationships. A 2012 study from the University of Essex in England demonstrated that merely having a cell phone visible in the room—even if no one checked it—made people less likely to develop a sense of intimacy and empathy during meaningful conversations. Interestingly, the researchers noted that experiment participants did not even consciously notice the effect of the phone.
And it's not just adults who feel the intrusion of technology in social situations. Even tech-savvy teens don't like their companions to check Facebook during time together. Forty-five percent reported feeling annoyed when friends get distracted by technology while they are spending time together. Forty-four percent admit to allowing social media to divert their attention from in-person interactions.
We're used to hearing parents complain about tech-addicted teens, but teens are also frustrated with their tech-dependent parents. According to a Common Sense Media study, 28% of teens say their parents are "addicted" to their mobile devices, and 21% wish their parents would spend less time glued to their phones or other devices.

A Cambridge survey asked Americans, "Do you ever feel that you or your family would benefit from having 'technology-free time' where all communications devices are switched off?" About 12% said "all the time," another 12% said "regularly," and about 36% said "from time to time." That makes a total of 60% of respondents who believe unplugging and connecting is beneficial.

This awareness can perhaps normalize the request to turn phones off for more focused attention in social situations. "No one wants to ask someone to put down their phone and pay attention to them, but that's exactly what most people want," reports therapist and coach Claire Sierra. "Lack of connection is a chief complaint in many people's lives," she adds. "As social, tribal creatures this is significant, it's a major issue of our culture today."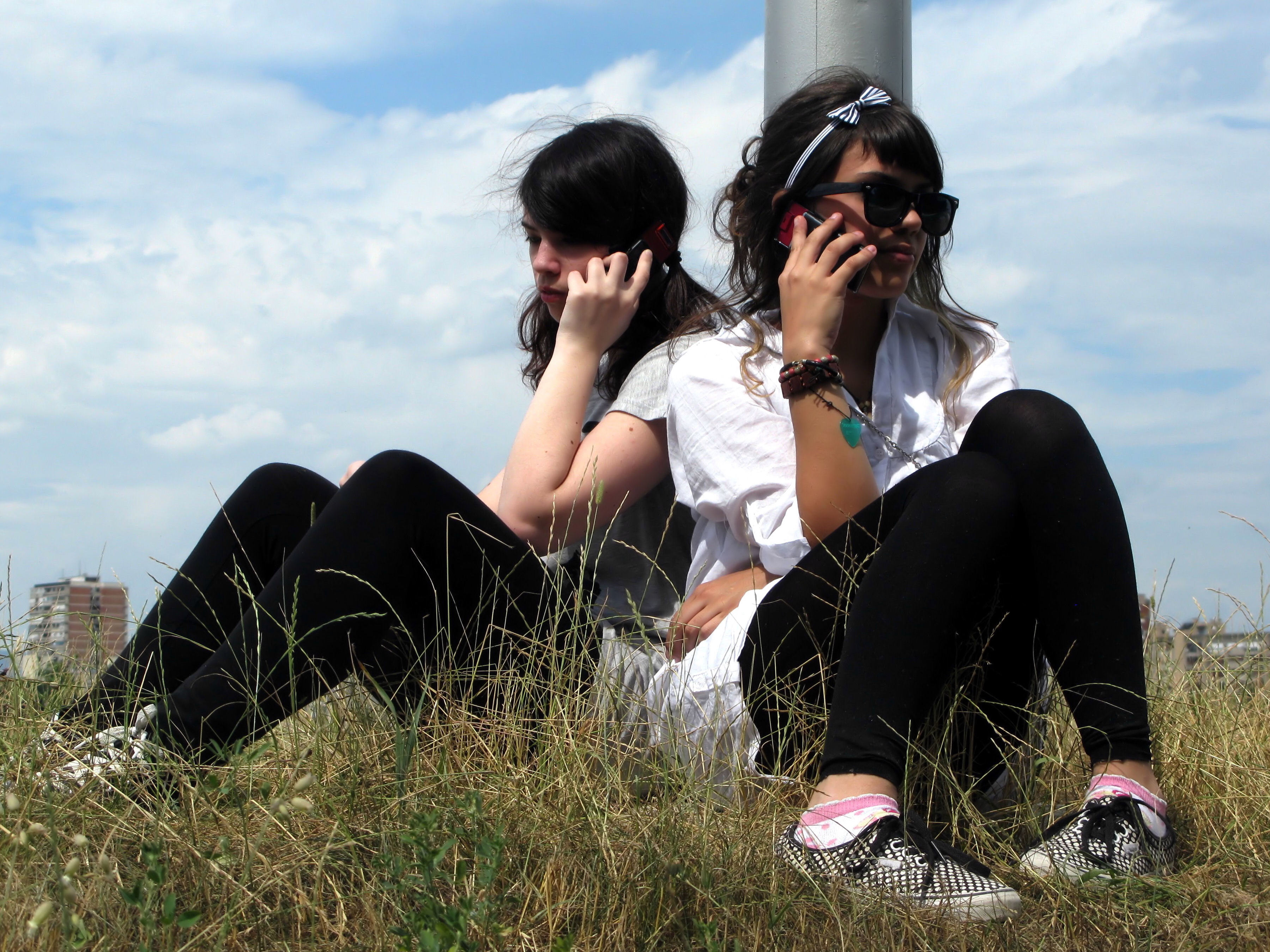 What are you doing to unplug and connect with those you care about? Starting new habits in our usual environment can be difficult. Creating ground rules about device use is helpful. Getting away from normal routine and getting a fresh start can kick start new behaviors. The Balch Hotel in Oregon's Columbia River Gorge is a respite from electronic overstimulation.
"While we do have WiFi here, we find guests are more mindful; focused on taking a break and rejuvenating themselves, without a lot of technology use. The lack of in-room televisions are a benefit guests are delighted about," co-owner Josiah Dean says. "The Historic Balch Hotel is a quite oasis from the hustle-bustle of modern life. We'll even "check" someone's device for Digital Detox, if they'd like," Dean adds.
The Balch Hotel in Dufur is sponsoring a contest called, "Unplug & Connect" to help people with their need for unplugging and seeing the world differently. Just share the reason you need to #Unplug&Connect on their Facebook Page and you could win a stay at the hotel.
Article citation: Digital Distraction, http://www.digitalresponsibility.org/digital-distraction-to-the-detriment-of-in-person-relationships/
---
Events: Here
Threshing Bee 2.0: Vintage Dufur Days: The Threshing Bee returns with a new twist. Think of it as less about the horses, more about old-timey farming and homesteading. There'll be a block party, antique vendors at the Balch, food and craft vendors on Main Street, musicians performing both days, a sock-hop/dance, quilt show, 5k Costume Race, and Gospel Tent Revival and back to the land demos with vintage farm tools. For details: DufurHistoricalSociety.org August 12-14.
McDougall in Concert at The Balch
McDougall's songs may very well seat you by a coffee-can fire in the middle of a dry California river-bed, pull you up onto a freight train in the lush spring-time of the Pacific northwest, raise your voice in hymns with the family on Thanksgiving, or haste your good-bye to civilization as you know it, as you ramble on with all you possess on your back. Fact, fiction, and a little in between, McDougall's music carries on the tradition of oral history and folklore, making it a part of everyday life and sharing it with those around him. See more details and book a room: www.BalchHotel.com/events Friday, August 12: 6:30-9 pm FREE
Tygh Valley Rodeo/Wasco County Fair: Rodeo, demolition derby, All-Alaskan pig races, 4-H contests and more. Come enjoy a classic experience of the rural west. For details: http://dallesareachamber.chambermaster.com/events/details/wasco-county-fair-and-rodeo-25628 or https://www.facebook.com/wascofair/ August 18-21
Jeff Beck with Buddy Guy at Maryhill. There are still tickets…. http://maryhillwinery.ticketfly.com/ Word is that rooms are sold out for the night but for you staying here, we're offering a shuttle for your partying pleasure. $45 Call 541.467.2277 for reservations and to get on wait list for a room. August 20
Paint & Pinot at the Balch
Enjoy an evening of creative expression, with a social twist. We'll paint, nibble, sip and play. Bring a friend and leave with new ones. You'll be expertly guided by local artist, Nina Buckley, to paint the image here: "Golden Fields". Enjoy locally sourced menu options, local wine/beer and other beverages available for purchase (not included.) Absolutely no experience required! Everything you need is provided. See details at BalchHotel.com/events

For registration or more info: www.artontheriver.events call Nina 503-701-8959 $40.00 (includes all art supplies and instruction) Friday August 26 6:30-8:30pm
US Navy Band at Maryhill August 28
Summer Concert Series: Come Boogie at The Balch
One Friday a month we feature local musicians to share their talent al fresco. Enjoy dinner, wine, beer and other goodies, as you're serenaded on the patio or lawn. FREE
Planning Ahead?
Boogie at The Balch Friday, PT Barton & Ryan Kolberg September 23 6:30-9 pm FREE
Chris Isaak at Maryhill Winery Call 541.467.2277 for reservations For concert tix: http://maryhillwinery.ticketfly.com/ September 3
Tear for Fears at Maryhill Winery. Call 541.467.2277 for reservations. For concert tix: http://maryhillwinery.ticketfly.com/ September 17
Tygh Valley Bluegrass Jamboree You know how it goes: you want to hear great music, but don't want to sleep on the ground during these cold early fall nights. So stay at the Balch, just 20 minutes away. Cozy bed, hot shower, great breakfast, strong coffee and off to the music. Mmmm. For more info: http://www.shanikooregon.com/events/tygh-valley September 23-25
The Sovereign Self - A Contemplative Writing Retreat for Women Connect with your inherent creativity, expansiveness and authenticity. Step away from the demands and loves of daily living: gift yourself time and space to breathe, honor your creative voice and be with other women, surrounded by beauty of the Balch Hotel and Mount Hood region. Remember your Sovereign Self through writing prompts, guided meditation and story-sharing. Get more info at www.PDXWomenWriters.com October 21-23
Columbia Gorge Fiber Festival Returns to The Dalles Readiness Center at CGCC. Special for Fiber Fest attendees: mention the CGFF to receive 10% off your room. We're just 23 minutes from the CGFF venue. Join us for a special fiber evening on Friday, October 27. Bring your knitting, spinning or crochet and join a crafting circle that evening, all while enjoying complimentary wine tasting and light appetizers with dinner available. Additionally, as a hotel guest, you may purchase a boxed lunch to bring to the event. The Fiber Fest is the Gorge's premier fiber arts event, full of classes and an incredible marketplace devoted to all things yarny. If you knit, weave, spin, crochet (or want to!)….this event is for you! For details: www.ColumbiaGorgeFiberFest.com To book a room: 541.467.2277 or www.BalchHotel.com October 27-29
See full schedule here
Follow us on:









Facebook
|
Blog
|
Twitter
|
Trip Advisor
|
Pintrest
You have received this e-mail because you have selected the option to receive notices about specials and other online related information from us. To ensure future delivery of emails, please add info@balchhotel.com to your safe sender list or address book.

This email was sent to by info@balchhotel.com | Instant removal by clicking here to unsubscribe | Historic Balch Hotel | PO Box 5, 40 South Heimrich Street, Dufur, Oregon, 97021 | (541) 467-2277