December 1, 2017
Happy Holidays
By: Josiah Dean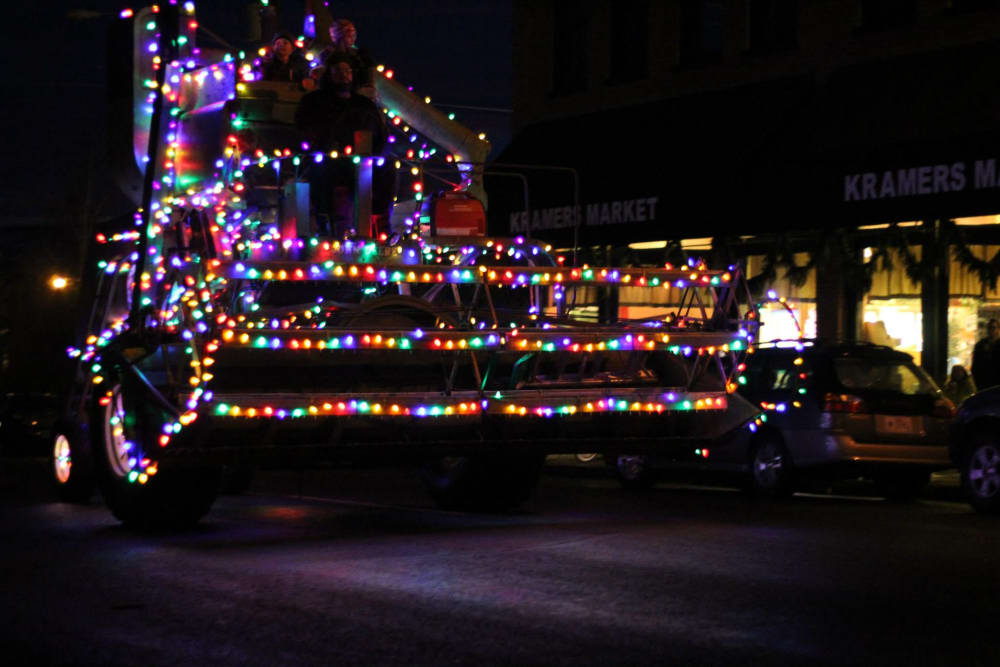 Well, here we are: it's December, the holiday crush is starting to ramp up. Did you notice how many Christmas decorations were up before Thanksgiving? That's just wrong.

In the coming weeks you may get swept into holiday shopping and associated frenzy: parties, bazaars, pageants, recitals…. With navigating through weather, parking and dressing up for each one. It can get exhausting.

I don't know about you, but at this time of year, we're drawn into a quiet reflective space, thinking about the year just passed and peering into the one ahead. It feels right to make a reckoning of it all. Yet our world seems to distract us, outward.

It can be disorienting to balance these two opposing forces: our natural instinct to hibernate and our social nature to connect. And having things to do, and people to see is a great antidote for loneliness and seasonal blues that sometimes arrives.

Be present to your own life, those you love and the beauty that's around you. Take time for yourself. Watch the rushing around.

We see a startling habit of people here arriving at 7 or 8 pm (no dinner) and being out the door the next day by 9 or 10 am. Instead: check in earlier at 3, lounge around, enjoy dinner and a good glass of wine or two. Do a puzzle or chat in the parlor. Sleep in. Enjoy a lingering breakfast. You can always checkout, then stay awhile enjoying solace in our library.

This season, give more to you. You're worth it.

Listen to and honor your impulse, whether it's for merry making with others around the tree or bundled up by a bonfire outside (like on our patio!) Quietly sip tea or mulled wine as you cozy up with a good book or movie you've been dying to watch.

Whatever it is, put yourself on your Santa list. Make time for what really matters. The gifts will get bought, wrapped and given, one way or another. (Or not. You choose.) And life will move on to something entirely different in January.

What are you dreaming into next year?

Whatever you decide to do, know how much we love and appreciate you and your being part of our life at the Balch. It's quite extraordinary that we get to spend time with you. And we look forward to more!



Claire, Josiah & Team Balch

P.S. If you want a different kind of holiday this year, we've got a few great events coming up. Enjoy the Balch dressed up in her seasonal regalia-- it's a lovely time to be here! Consider borrowing our setting to enjoy an organic, farm-to- table style meal with your family, or come solo. We're offering a great "Buy 2 Get 3" Holiday Special—so you can stay longer without it costing a fortune. Book it directly on our website or call 541.467.2277 to reserve rooms and seats at our holiday dinners mentioned below.