April 28, 2017
Gorge-ous Adventures Await You!
By: Josiah Dean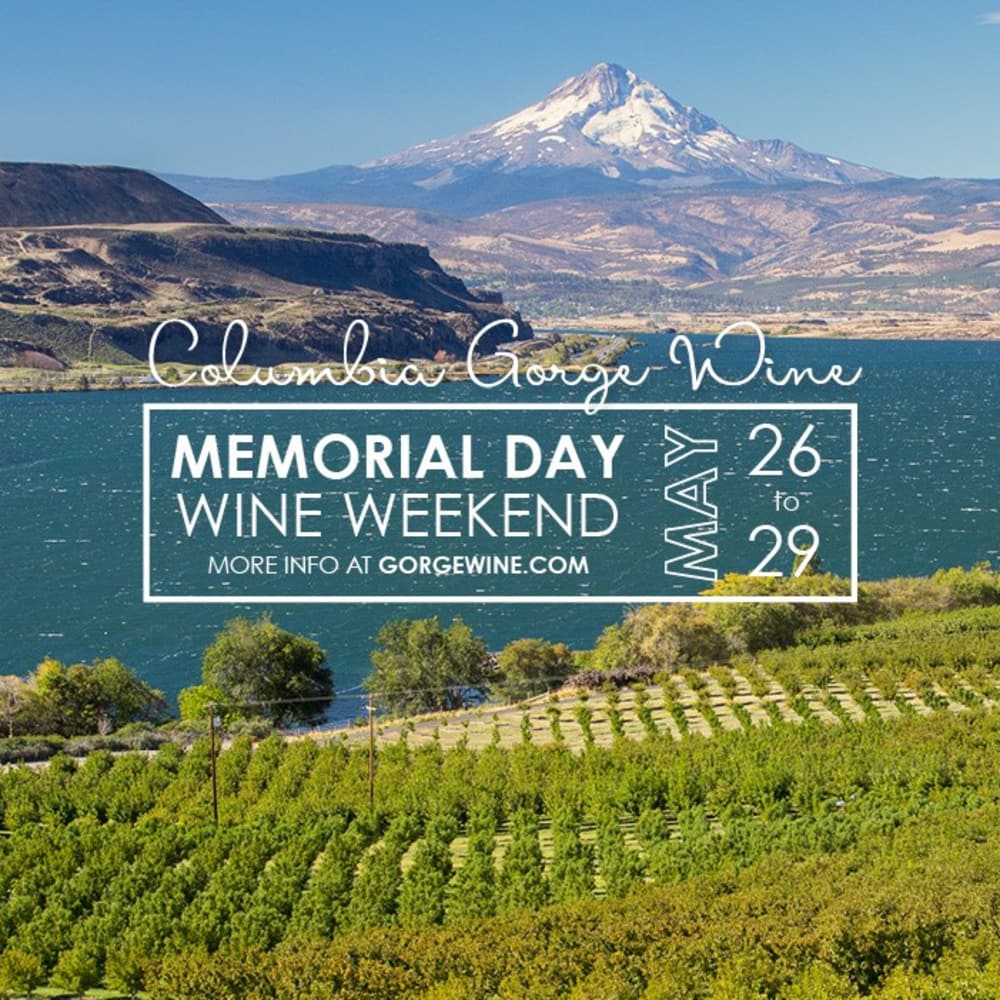 By the time you read this our Wildflowers and Wine Weekend of hiking and wine-tasting with Friends of the Columbia Gorge and guests will be over. But that doesn't mean the wildflowers disappear! In fact, we're not at peak bloom yet, so there are still several great weeks to hike the region.
And it's sunny! (Not every day, all day, but probably more than where you are.) So come for some sunshine!
We recently had a chance to wander through 2 well known wildflowers areas (Memaloose Hills and Dalles Mountain Ranch). Both are an easy 30 minute drive and boast spectacular and vast fields of wildflowers with a stunning backdrop of the cliffs and terraces of the Gorge. And both were minimally shared with other hikers (no crowds).
We also learned of a new BLM ranch acquisition that enables us to hike the plateau above the Deschutes, just south of Maupin (again, 30 minutes away). This insider tip was shared by a guest who reported amazing vistas, dramatic landscape and access to wild lands (read: sketchy, unmarked trails). Good clean fun.
Combine that with a hot bath in a clawfoot tub with a glass of wine followed by our chef's specialty dinner or one of our Light Fare items along with signature dessert or hand-made pie (and maybe that second glass of wine? Why not.) that evening.
If any of this sounds like an adventure you'd be interested in, let us know. Our front desk staff provide concierge services to point you towards ghost towns, the historic Barlow (Oregon) Trail, as well as dining/museums/shopping in nearby The Dalles.
And while you're here, don't forget the spa—guests have been raving about the deep healing in sessions at Bliss at the Balch. These are not your typical "fluff and buff" resort treatments. If you're visiting for personal relaxation, reconnection and rejuvenation, don't miss that piece of your visit. Call or text Claire ( 541.659.7284) or email to discuss your service and make an appointment.
We're got a few evening events too: monthly Jam Nights with Josiah (our very own drummer), Creative Spirit Art Parties (painting & creativity nights) Sisterhood Suppers (open dinner conversations with Claire & other women) are becoming beloved by locals and visitor. (Read on below for details)
We've been busy reworking our menu, adding and upgrading a few items as we ramp up the restaurant, that have been great hits.
Hope to see you soon. We like it when you're here.