July 9, 2019
Going It Alone?
By: Claire Sierra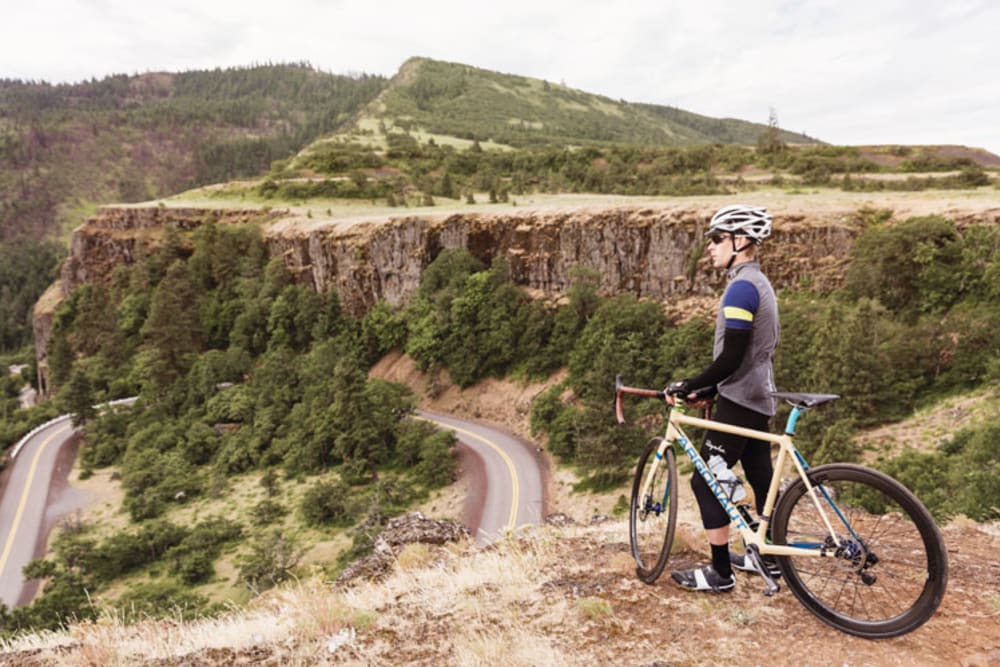 Hey World Traveler!
Not sure if you can tell from the images we share, a great deal of our travelers are traveling alone. We do understand. Traveling, even with someone you LOVE, can be complicated and challenging. A much needed getaway for connection and R&R can easily be marred by disagreement and strain.

After all, when we get away—out of our habits and routines—we can get stressed. That's no fun.

Traveling alone is a miraculous way to back to our true selves. And it's really fun. Without someone else's needs to consider, you can move at a pace that's uniquely your own. Free to try new experiences.

Wander timelessly in a museum or gallery exhibit. Attend a lecture or program and dive into something you're curious about.

Maybe that's an adventure like winetasting, kayaking a nearby river, hiking a mountain stream, or something more quietly nourishing like a spa wellness session. We've got connections to various tour experiences—whether that's whitewater rafting, winetasting, or hikes—so you have companions on your adventures. We can guide you or point you on your way, so you don't have to be a hermit, unless you want to be.

And lots of times guests who arrive as strangers end up sharing a dinner or breakfast or a glass of wine on the patio. So there's no shame or loneliness in traveling solo. It's so sweet to see so many new friendships spark.

Others come to work on a book that's eluding them or to complete a painting. It's an amazing to get out of routine and into personal retreat—so much can happen with focus.

Sometimes folks need to get away as a healing experience. Changes can occur while you're out of your comfort zone while traveling. New insights and habits can emerge, while others can be released. Time away allows space for you to hit reset.

Traveling solo doesn't mean doing it all yourself. If you're ready for change don't expect to get there alone. Having a healing arts practitioner* on staff here means that in addition to hiking, wine-tasting and cultural exploration, you can repair a part of your life that's been keeping you stuck.

Maybe you're at the end of a long transition and you need to find clarity about your life direction, or you struggle with insomnia, depression or anxiety. Stop muddling through confusion, access courage and confidence for the next steps on your path in life with a guided retreat.

Experiencing spa wellness sessions when you're not in your habitual life situation allows deeper shifts to happen more quickly, gently and effectively. Explore targeted Spa /wellness and coaching/therapy experiences* to enhance your well-being and help you find what you need to get back on track. (Check out our a full day Bliss at the Balch Spa guided retreat option, too.)

One guest, Sakira (not her real name) arrived from Okinawa, Japan for a day's quest to Mt Hood. Claire helped her find a healing spot she was in search of. She arrived and left alone but had many shared and solo experiences in-between.

Relaxed yet elegant beauty and wide open vistas allows a connection inside with something greater and brings us home to ourselves.

Whether alone or with companions, traveling opens us to try new things we might not at home. As this cool Summer ramps up, whether solo, in pairs or pods, we hope visiting us is in your travel plans!

The magic is closer than you think!



Claire & Josiah for Team Balch

*Claire has been an arts therapist for decades with advanced skills in soul purpose coaching, aromatherapy skin care, Reiki and more. You can read more about her here.

P.S. Ready for more bliss? Try our new spa & lodging package: When you book a Signature Room midweek, you get room discount plus a focused 30 minute treatment (choose from Facial, Reiki, AromaTouch or ReflexFeet). You can see the details and sign up HERE.

Or add a Bliss Breakthrough Wellness Package to your overnight stay at the Balch. (Scroll down for details below.)