March 30, 2015
Geology Tour with Jason McClaughry - April 10-12
By: Kent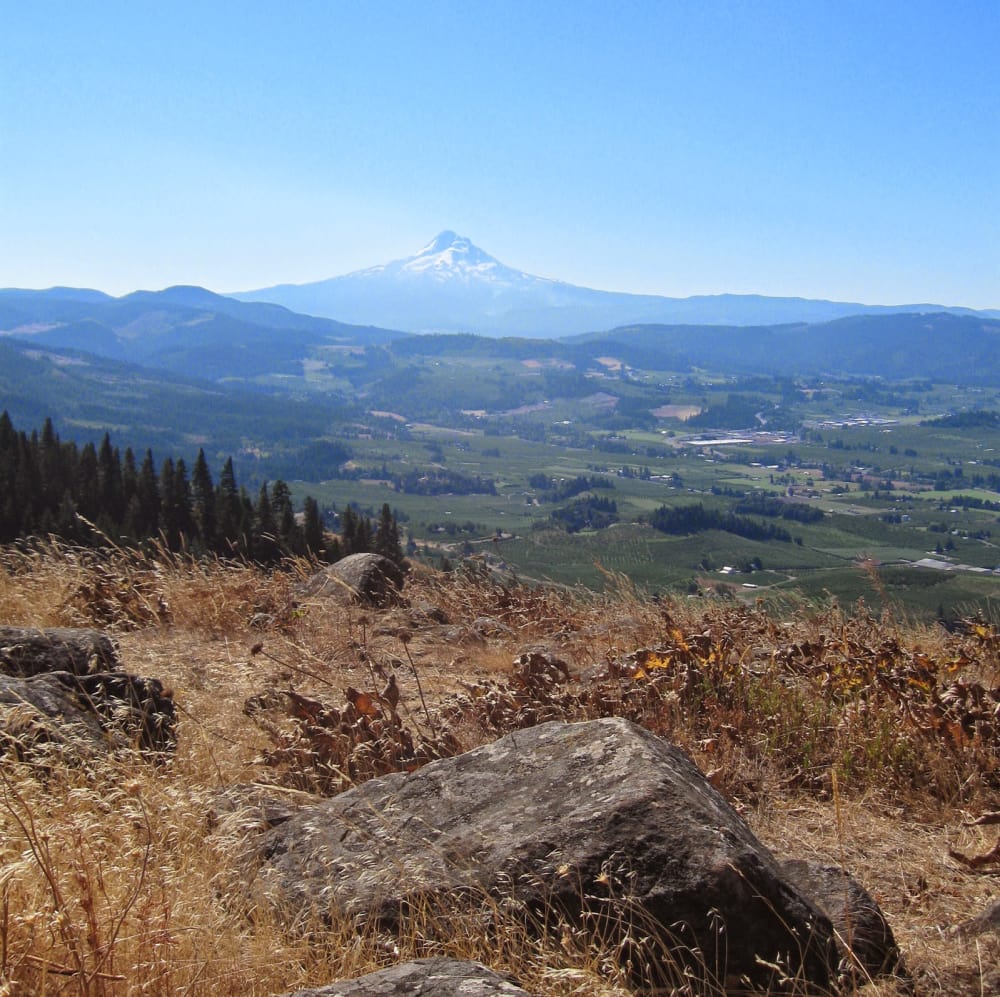 EXPLORING THE LANDSCAPE OF THE MIDDLE COLUMBIA BASIN: PERSPECTIVES FROM A FIELD GEOLOGIST APRIL 10-12, 2015
Join us for a fascinating weekend with Jason D. McClaughry, Eastern Oregon Regional Geologist and the National Cooperative Geologic Mapping Program (STATEMAP) Coordinator for Oregon.
He's kind of a big deal! But . . . you'd never know it. Jason is one of the humble ones that you simply are fascinated by. He's the E.F. Hutton of the Geology world.
The Dufur area of north-central Oregon is a fascinating geological area, hosting rocks that preserve a long record of volcanic activity in the Pacific Northwest. Much of the area is underlain by basaltic lava flows of the 16-14 million year old Columbia River Basalt Group. These far-traveled lava flows erupted from vents in northeast Oregon, southeast Washington, and western Idaho and traversed their way to the Pacific Ocean along the ancestral Columbia River Gorge.
The stacks of lava flows now beautifully preserved along the modern Columbia River Gorge and in the vicinity of Dufur provide a dramatic landscape, recreation opportunities, and host a large portion of the groundwater resources in the region.
Younger rocks of the Dalles Formation overlying the Columbia River Basalt, record the onset of explosive volcanism in the Cascade Range about 8 million years ago and lie in stark contrast to the older Columbia River Basalt.
Our lecture and field day will discuss and examine many of the interesting aspects of volcanic rocks that can be gleaned from a number of good rock exposures in the area. The field trip will run a route between Hood River and Dufur. We will start with a few locations on 197 between Dufur and Tygh Ridge. You will get a good look at the lava flows that Heather and Jason have been mapping out for the past year. We will then wander over to Hood River Valley where our target is the top of Hood River Mountain on the east side of the valley. A short walk will put us at the cell towers where there is an awesome view of the Valley and of course the geology.
There is a very interesting story to tell connecting Hood River and Dufur Valley.
You'll definitely end this tour with a broader perspective, on the story of the Gorge area. We have some interesting gems! You will take away a better understanding of the geologic history of the area, the study of volcanic rocks and processes, and how rocks serve as resources for society. This is an excellent time of year for photos!
Packages Include:
Two Nights Bountiful Rest
Friday Evening Hors d'oeuvres
Friday Evening Lecture
Saturday Breakfast (lunch byol)
Saturday Field Trip Tour Van
Saturday Evening Dinner
Saturday Evening Talk
Sunday Breakfast
Just choose your room!
Traditional Room $190 (single occupancy) $225 (double occupancy)
Pvt. Bath $270 (single) $305 (double)
Suite $418 (single) $453 (double)
Call us to book your fantastic weekend! 541-467-2277