May 3, 2016
Fostering Replenishment & Connection
By: Josiah Dean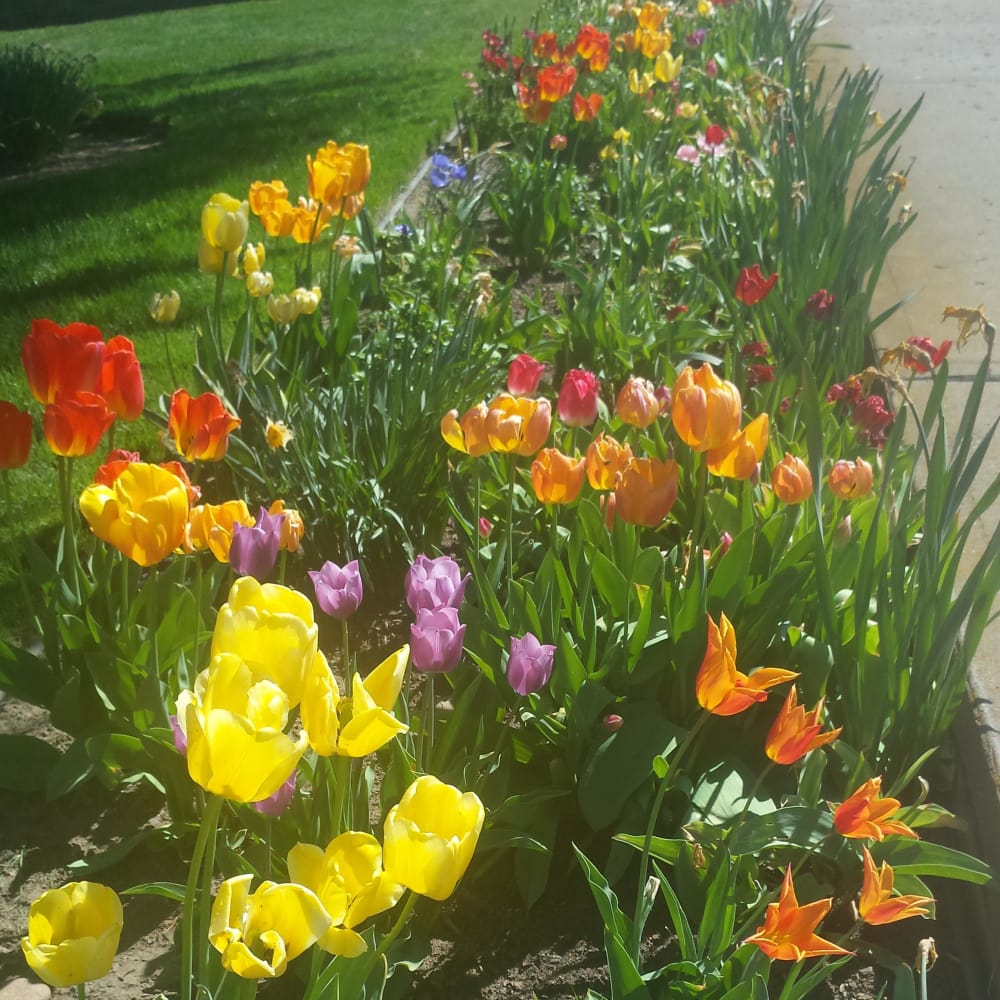 Spring is blooming full-on and with that brings an air of change. We often feel an urge to clean up, clear out and make space for something different. That might be in our home, work or in our personal lives.
Getting away for retreat can be a great way to disconnect from patterns and hit our personal reset button. But with the burgeoning electronic over-connectivity many experience, that can be a challenge.
In the coming months, we're sharing an 8-part series, "Unplug & Connect" exploring reflections on technology and its overuse. We'll explore how our electronics use affects us and our relationships. How do we balance our in-person and virtual lives? And what creates real connection?
To make it more fun and interactive, we're sponsoring an #Unplug&Connect contest on our Facebook Page--you can win a free weekend at the Balch! Tell us how and why you need to #Unplug&Connect. Learn more here. Let us know what you think.
As always, we'll love to see you here soon,
Claire and Josiah
PS… Spring is blooming! We've got a bunch of great adventures here and near that are happening soon. We've still got room for you. Check it out below or at www.BalchHotel.com/events for the whole scoop.
---
Fostering Replenishment & Connection
Our capacity for connection is vital to our "hierarchy of needs" including love, belonging and self-esteem, according to renowned psychologist Abraham Maslow. This is crucial to how we experience joy and meaning, which is what makes life worth living.
But in a world that's highly connected through electronic media all day, every day, some psychologists and technologists note the danger of being over-connected. It's easy to go from connection to isolation.
Sherry Turkle, TED speaker shares, "You end up isolated if you don't cultivate the capacity for solitude, the ability to be separate, to gather yourself. Solitude is where you find yourself so that you can reach out to other people and form real attachments."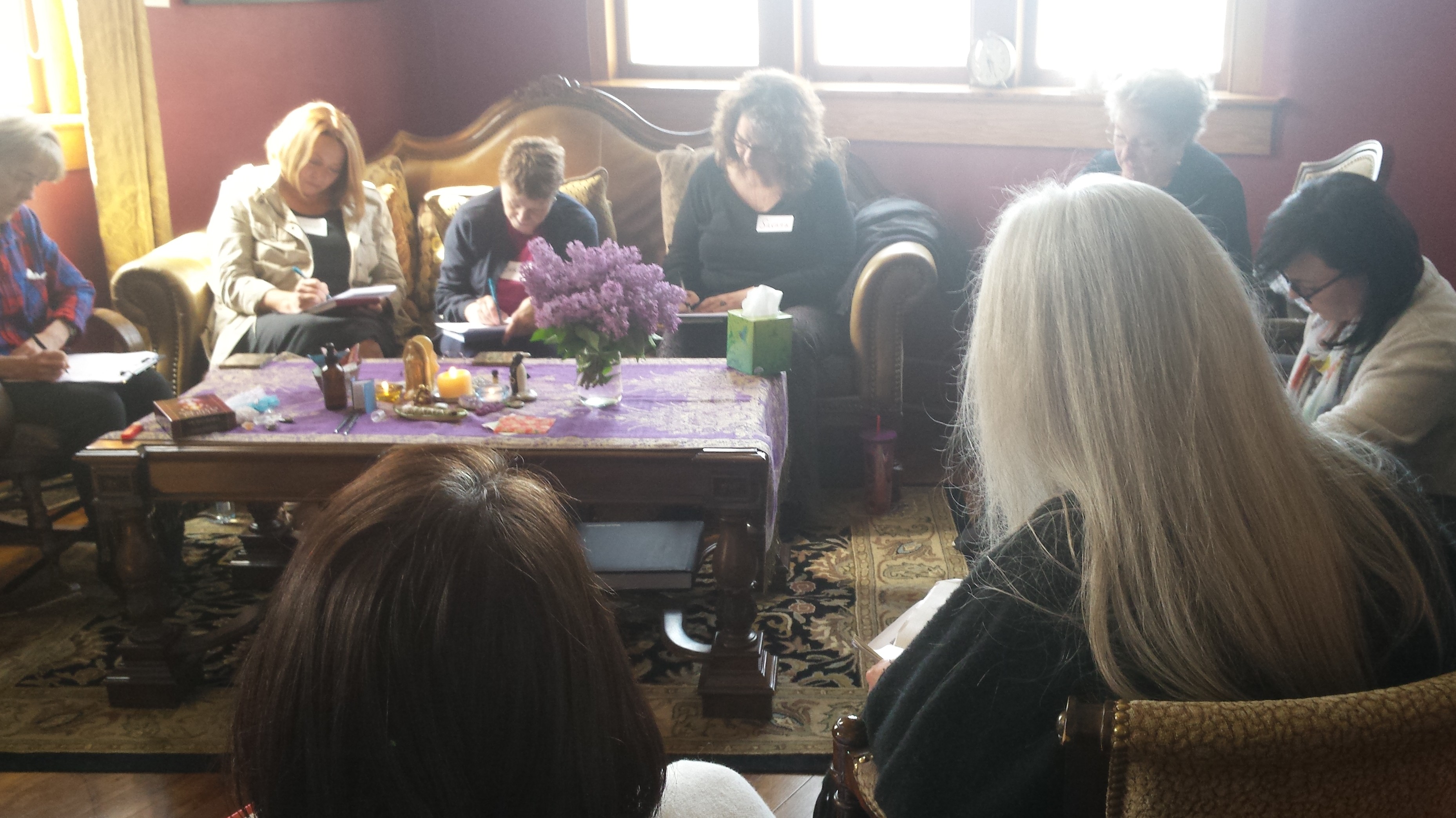 But the opportunity for real attachment is being overrun by opportunity for over-connection. "People text or do email during corporate board meetings. They text, shop and go on Facebook during classes, presentations…actually during all meetings. People talk to me about the important new skill of making eye contact while you're texting," Turkle says.
And she would know: Turkle is Professor of the Social Studies of Science and Technology at MIT, and the founder and director of the MIT Initiative on Technology and Self. She points out that human relationships are rich, messy and demanding.
When we use technology to manage them, we sacrifice real connection. We short-change ourselves, which ultimately can lead, ironically, to feeling a lack of caring from being disconnected or disengaged.
At the Balch Hotel everything is about slowing down--connection and rejuvenation that comes from a slower, simpler pace; from a vintage typewriter in the parlor to the old-school keys to the rooms.
Connection with self and others is evident in the personal touches from the start, with a warm welcoming check in, and hot home-made cookies, and specialty tea and cocoa. The rolling spacious fields, birdsong and local wildlife creates a spacious, open feeling of relaxation and serenity.
"Truly a gem in an ocean of ranchland," wrote recent guest, Priscilla from Hilton Head, SC. "The campfire on the patio, then comfy bed and peaceful sleep, not to mention the historic rustic charm. We hate to leave but must…hoping to return sooner rather than later."
The peace of the setting and the lack of TVs or phones in rooms lends to tranquility. (Though they do have WiFi.) The absence of small children and pets means guests get to experience a real break from their everyday lives, without having to travel so far from home.
Overuse of electronic devices can lead to a lack of the most important connections—with ourselves and our loved ones that only happen in person. Real words in real time.
One guest, "Jake" shared that his recent stay was much needed to digest some personal issues. "I decided to get away because I have been struggling since serving in Iraq … this hotel and my connections here, helped me in unexplainable ways and I cannot thank you enough," he said. "An inch of kindness to one person, can be a mile to someone else," he remarked. The Balch Hotel staff thrives from going the extra mile.
To foster more connection, The Balch Hotel is sponsoring a contest called, "Unplug & Connect". Just "like" the Balch Hotel Facebook page and then share in 50-100 words the reason you need to unplug and connect. Or post on Twitter: #Unplug&Connect You could win a weekend getaway for two at The Balch Hotel. (fine print: 1 night, Traditional Queen room, subject to availability.)

Events: Here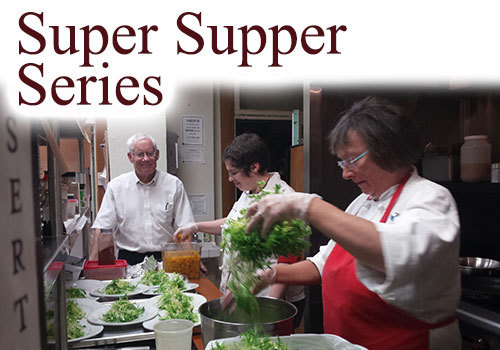 Balch Bounty: Super Saturday Supper Series for May… Last of the Series.
Our series' artisan chef, Kathy Watson, formerly of Nora's Table in Hood River, director of Fresh Start Culinary Academy will offer a delightfully fresh, inventive 3 course artisan meal.

"This is delicious, we'll eat whatever she makes," Linda said at a recent meal, "We come to these whenever we're able."

Kathy never fails to deliver and this month's menu focuses on the luscious, delicious King salmon that will be running in the Klickitat River. She'll prepare it two ways, to really show it off. "And the best way to do that, is with a little bit of Asian flair, which never overshadows the fish," Kathy quipped. See more of the menu here. We'll also offer her suggested wine pairings, (plus beer and cider). This is the last of the series for a while, so come early to relax and enjoy complementary appetizers on the patio, as you sip wine and chat with other guests.
Go to (www.BalchHotel.com/Events) or call 541.467.2277 to reserve a seat. (psst: don't forget to reserve your room).Saturday, May 21 at 6pm. $45 per person

Wildflowers and Wine Weekend
Enjoy an exquisite opportunity to experience our floral gems of the Gorge on hikes led by local naturalists at exclusive locations not available to general public! We're thrilled to partner with Friends of the Columbia Gorge (GorgeFriends.org) for a memorable Play and Stay Weekend. Enjoy 3 full days of hiking, winetasting, picnic with discussion and evening presentation activities. Exquisite dinner, yummy lunches and gourmet breakfast provided.
See more details at BalchHotel.com/events. Call 541.467.2277 to get on our waitlist. May 13-15
---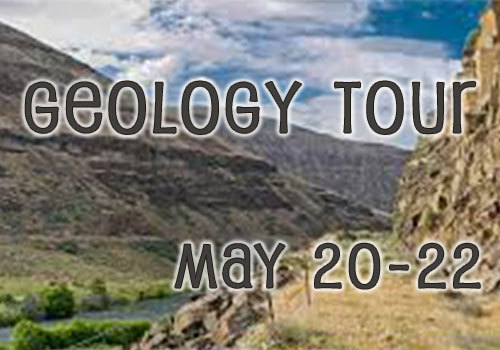 Exploring the Mid-Columbia Basin: Geology Tour
The dramatic landscape of the Gorge tells a complex story. Tour and explore the rocks and rich geology of the region. Join state geological expert Jason D. McClaughry for a fascinating weekend discovering the hidden secrets that makes the Gorge so unique and spectacular. Plus, with the wildflowers in bloom, it'll be excellent for photos! You'll spend the days in the field, exploring with your guide, then return to the hotel for a great dinner/discussion with fellow guests followed by an evening presentation. This was a big hit last year.

See more about the package here: BalchHotel.com/events. Call 541.467.2277 to reserve your spot in this unique weekend! May 20-22
---
Summer Concert Series: Come Boogie at The Balch
One Friday a month we'll feature local musicians who will share their talent al fresco. Enjoy dinner, wine, beer and other goodies, as you sit on the patio or lawn.
Kit Garoutte: Memorial Weekend—first concert of the series.
We're honored to have Kit kick off our first concert in the summer music series. He's a well-known face on the local music scene. Hailing from across the river in White Salmon, WA, his finger style guitar and sonorous vocals are beloved by audiences throughout the Gorge and beyond.
Friday, May 27 from 7-9 pm

Full schedule will be posted on the event page here.
---
And Then Nearby…
Have you been to Maryhill Museum?
If not, you're missing out. If you have, you know it's housed in a majestic Beaux Art mansion overlooking the Columbia River. This surprising museum has an eclectic and varied collection, worthy of a world-class distinction.Go here to see what is currently featured.
Poetry Workshop: Inspired by Roads – The Historic Columbia River Gorge
The historic Columbia River Highway – once called a poem in stone – inspires this workshop with poet Tim Barnes. You'll create poems based on this majestic byway, using historic photographs as inspiration, which will be bound into a handmade accordion-style book you create. Open to all ages. To Register call 509 773-3733 ext. 20. May 7 from 1 - 4 p.m. FREE.
Members' Appreciation Day: Romanian Art & Culture Festival. May 21
Art Party: Wet Felting with Nancy Skakel. May 26 from 6 - 8 p.m.
Maryhill Winery
Aside from being a great spot for wine tasting (view up and down the gorge from the outdoor deck is hard to beat) and tossing bocce, Maryhill's lawn amphitheater is a fun outdoor venue and their summer concerts are back. Enjoy music on the lawn as you sip wine and munch your picnic dinner. (We're happy to provide these. Food available on site also.) These events sell out quickly.
Go to maryhillwinery.com for details and tickets
Summer 2016 line-up:
Tears for Fears: June 18
Jeff Beck: August 20
Chris Isaak: Sept 3
Speaking of wineries and music:
Did you know that Jacob Williams Winery – just down the road before Maryhill – has a summer concert series too? These afternoon sessions feature local musicians who play while you taste wine and nibble snacks at their tasting room overlooking the Gorge. Truly delicious. The first event is Memorial Day weekend. Featuring music daily by P.T. Barton, Bob Connelly and Mark Daly & Polly Norris. Click here for more info.
Saturday-Monday May 28- 30 from 2-5pm