May 20, 2016
Exploring the Mid-Columbia Basin GEOLOGY TOUR | MAY 20-22
By: Josiah Dean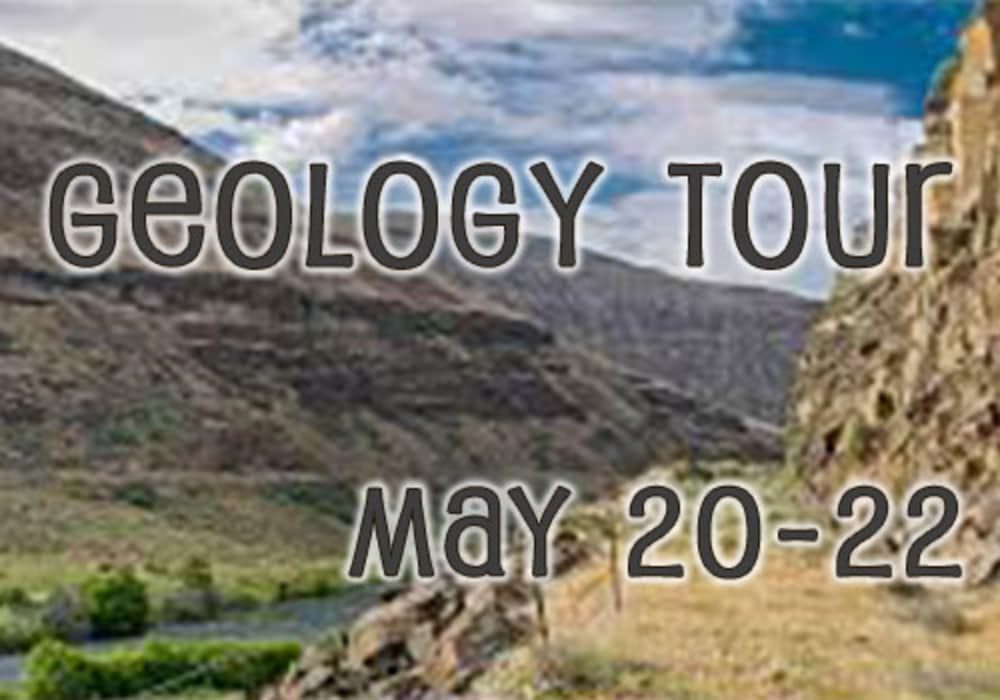 Exploring the Mid-Columbia Basin
GEOLOGY TOUR | MAY 20-22

Join us for a fascinating weekend exploring the rich geology around Dufur and the Gorge. It's a unique geological region, with a long visible record of volcanic activity in this corner of the Pacific Northwest. The dramatic rock landscape tells a complex story of how this area came to be like it is.
With beautifully preserved stacks of basaltic lava, in stark contrast to younger rocks of The Dalles Formation, we see evidence of explosive volcanism in the Cascade Range.
But what does that tell us today?
Learn how rocks serve as maps and record keepers for society. The trip will amble by van from Dufur to Tygh Ridge and beyond. You'll discover the interesting story connecting these valleys and examine curious aspects of volcanic and basaltic rocks.
A short easy walk to a nearby peak affords us an awesome view of the valley's geology.You'll gain a broader perspective on the geologic history that makes the Gorge area so unique and spectacular.
Plus, it's an excellent time of year for photos!
Our guide for the weekend is the accomplished Jason D. McClaughry, RG. He's Eastern Oregon Regional Geologist and the Oregon Coordinator for National Cooperative Geologic Mapping Program (STATEMAP). A frequent guest at The Balch Hotel, he's studied the geology in and around Dufur for 4 years for the state mapping project.
Package Includes:
Two Nights Bountiful Rest
Friday Evening Hors d'oeuvres
Friday Evening Presentation by Jason
Saturday Field Trip Tour Van
Saturday Breakfast
Picnic lunch in the field (box lunch included)
Saturday Evening Dinner
Saturday Evening Discussion Q&A
Sunday Breakfast
Traditional Room: $334
Modern Room (Pvt. Bath): $424
(Double occupancy)
Call us to book your fantastic weekend! 541-467-2277
Check out all our special packages