July 6, 2016
Expectations Versus Reality: One Year Later
By: Josiah Dean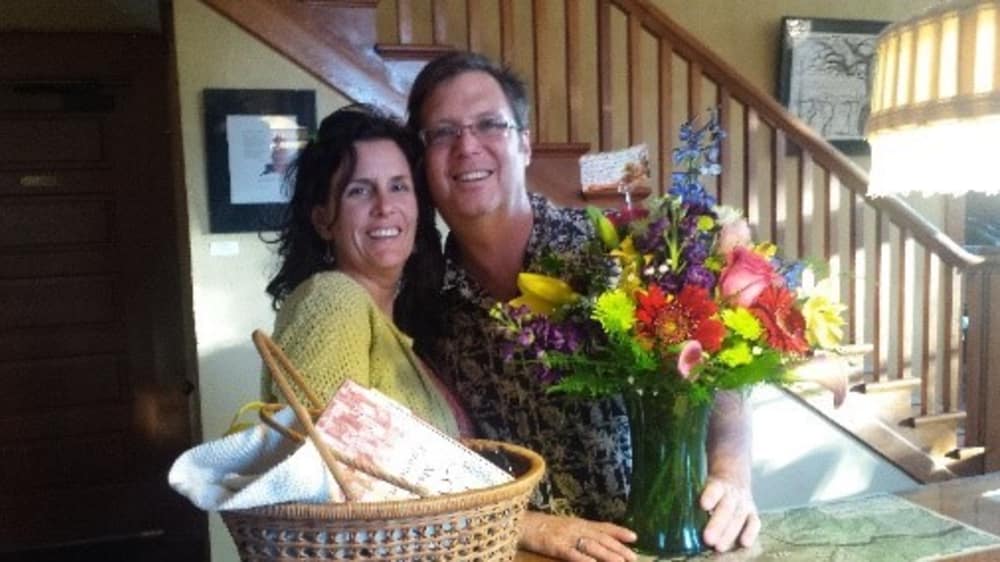 A year ago we arrived in a big truck; hot, tired and excited about this big adventure called the Balch Hotel. It's a big relief, in a way: we survived! Don't get me wrong, it's a been a great year, with loads of lessons learned. (Tip: don't unpack a moving truck in flip flops!)
If you told us a year ago how long it would take to get settled into this new venture as hoteliers (while Claire simultaneously continued working her Magdalene Path biz), we'd never have believed you. (I thought it would take a few months at most to adapt to this new location in the Columbia River Gorge. Wishful thinking!)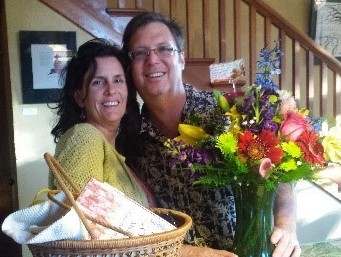 High expectations can bring us great successes, but they create pressure, too. It's good to have goals and aspirations, but it's also important to be adaptive to the situation that actually exists (rather than the one we've created in our minds).
This is tricky business: to intend a certain visionary outcome and yet have courage and compassion to flow, adapt and allow the best outcome possible.
That meant allowing Claire more time to heal from a relocation injury, and let ourselves to adjust to a totally new working lifestyle (owning and living in a boutique historic hotel in this new community in rural Oregon).
Once that shift was made, it was amazing to really notice what happened this year. When we release expectations of what "should" be happening, we can see the bounty that already is!
Is there any place in your life that your expectations or ideals are getting in the way of seeing the blessings and bounty that are right in front of you?
Josiah, the veteran hotelier, has thrived at the helm of the Balch. He's grown our on-line presence so you can find us easily. . (See our 5-star Trip Advisor rating here) He implemented lunch and dinner options with a Light Fare menu with nightly specials, and local wine/beer/cider to create a noteworthy hotel experience. He reintroduced the wine dinners as a monthly Supper Series with guest artisan chefs. (With more of all that on the way, soon!)
We developed a series of retreats and events that were successful by any benchmark. Holidays and other special events have been great hits.
Claire ran her first 3-day Revitalize & Rejuvenate Retreat and launched an on-line class and virtual video retreat (3 goals she's had for years.) She created Bliss at the Balch Spa & Wellness Programs to enhance your well-being and rejuvenation on holiday. Her upcoming Feminine Soul Power Retreat looks enticing.
Our new team is aligned and excited about our vision and values, creating a place that guests rave about, while starting to turn a profit (yay!).
We're developing new friendships and professional relationships, weaving a new web of community through local business and Travel Oregon partnerships. Our marriage has deepened as we navigated this unexpected reimagining of our work/life partnership.
So, yes, a lot has happened. This new and gorge-ous environment—a historic, boutique destination set in the lush loveliness of the Columbia River Gorge—presents an incredible opportunity and we are so grateful to be able to share it with you.
We also want to thank you for being part of this journey with us. It's the moments of real connection with you that stand out.
So, if you feel inspired, tell others about the Balch Hotel. Post a review on Trip Advisor, "like" our Facebook page and share it with your friends. That's really the best compliment you can give us. We love when you return, too.
As always, we'll love to see you here soon,
Claire and Josiah
P.S. Wow, summer is really here! If you're looking for a quieter getaway, consider a visit. We've still got room for you. Nearby, there's loads to do (kayaking, hiking, wine-tasting, antiques and more), all 30 minutes or less away. But the hammock, a good book and a glass of wine await you, too.
---
Events: Here

Paint & Pinot for the Artful Soul
Enjoy an evening of creativity, wine and fun at the Balch Hotel. We'll paint, eat, sip and play. Bring a friend and leave with new ones. You'll be expertly guided by local artist, Nina Buckley, to paint the image here: "Dancing Poppies". There'll be yummy food, local wine, beer and other beverages available for purchase (not included.) Absolutely no experience required. Everything you need is provided! You leave with your original painting ready to hang! It's a unique, creative night out. See details at BalchHotel.com/events

For registration or more info: www.artontheriver.events call Nina 503-701-8959 $40.00 (includes all art supplies and instruction) Friday July 29 6:30-8:30pm
Summer Concert Series: Come Boogie at The Balch
One Friday a month we'll feature local musicians who will share their talent al fresco. Enjoy dinner, wine, beer and other goodies, as you sit on the patio or lawn.
McDougall
McDougall's songs may very well seat you by a coffee-can fire in the middle of a dry California river-bed, pull you up onto a train in the lush spring-time of the Pacific northwest, raise your voice in hymn with the family on Thanksgiving, or haste your good-bye to civilization as you know it, as you ramble on with all you possess on your back. Fact, fiction, and a little in between, McDougall carries on the tradition of oral history and folklore, making music a part of everyday life and sharing it with those around him. Friday, August 12: 6:30-9 pm FREE


Planning Ahead?
Threshing Bee 2.0: Vintage Dufur Days: The Threshing Bee returns with a new twist. Think of it as less about the horses, more about old-timey farming and homesteading. There'll be a block party, antique vendors at the Balch, food and craft vendors on the street, sock-hop/dance, quilt show, 5k Costume Race, and back to the land demos with vintage farm tools. For details: DufurHistoricalSociety.org August 12-14.
Boogie at The Balch Friday, September 23: PT Barton & Ryan Kolberg 6:30-9 pm FREE