Get Away and Get Back to Your Self
Elegant retreat in a historic setting
COVID-19 UPDATE:
Yes, we are OPEN. Wasco County has entered Phase 2 of the reopening and we are delighted to receive folks who want to escape to our oasis.
We are taking extra precautions for Cleanliness and Safety:
New Housekeeping Procedures including: Increased frequency of sanitizing public areas, keys, and all high use touch-points.
Rooms "rest" 24 hours before and after use, triple sheeting beds, detailed sanitation of all surfaces.
Increased cleaning of public/shared bathrooms with sanitizer available for guest use.
Staff members wear masks, maintain 6' distance, avoiding close contact with guests as much as possible.
Guests wear masks and maintain 6' distance from staff and guests.
Hand sanitizer available in several public areas for frequent guest and staff use.
Limiting guest access to public areas; minimizing surfaces to be cleaned.
Adjustments to our breakfast offerings in accordance with current food safety recommendations. All breakfasts are Individually prepared to enjoy in bistro, patio.or your room.
Extensive training is ongoing to ensure all staff members are up to date with current Industry Best Practices.

The Balch Bistro is open for dinner nightly from 5 - 7 pm.
Reservations are requested and suggested, as space and quantities are limited. Please call ahead, so we're sure to accommodate you. Call: 541.467.2277
Wasco County is Phase Two, so you can enjoy your meal on our patio or in the bistro with limited seating. Please observe 6' physical distancing with staff and other guests.
Take Away is available for pick up from 5 to 7 pm nightly. Order by phone at 541.467.2277.
To request information or submit travel questions, you can call Ask Oregon: 1.800.547.7842
With Enhanced COVID-19 Safety Precautions for Your Comfort… Our Spa Sanctuary is providing a limited amount of services, with increased sanitation protocols, individual appointments and minimized guest contact.

Sessions Available*:
CBD Back Relief
AromaTouch Body Treatment
Gem Reiki Energy Therapy
Chakra Energy Balancing
Magdalene Blessing
Feminine Soul Clarity
Reflex Feet
Enter the Sanctuary... Replenish & Restore on Your Getaway
Schedule Your Private Session: 541.659.7284 (Call/Text Claire)
*See Your Options and Treatment Details Here

How You Can Help Us Now
In Oregon, everyone is required to wear masks indoors, (which were doing already, now asking guests to do so, too.) So please be prepared for this while in the common areas at the Balch Bistro, Hotel & Spa.
Thanks so much for helping keep the Balch, and Dufur, COVID free.
Many of you have called and emailed, wondering how to help. To mitigate against this devastating loss of business, we're encouraging you to purchase gift certificates to be used when you choose to travel.

You can also shop our online Gift Shop and we can send you your favorite memento.

Get Away From it All
Life can be kind of crazy and hectic, but here you step away from all that, into another world — a simple, elegant setting surrounded by the serenity of nature to soothe and inspire you.
When you arrive...
You'll be greeted with freshly made (and bagged) chocolate chip cookies from scratch. You'll be directed with a map from the turn of century lobby to your room, deliciously appointed with charming antiques, original art, and a comfy bed.

Enjoy sipping a glass of local wine or a cold beer while you enjoy books and games from our library. Relax outside on the slate patio in the shade an umbrella, or by the koi pond or the lush lawn facing Mount Hood. Incredible view.
Order a bite to eat at the Balch Bistro. Eventually you'll be hungry, and dinner is available offering simple handmade food with rustic, artisan specials on the weekends.
Later experience...
Schedule a bliss-inducing facial or body treatment in our Bliss at the Balch Spa. Then lounge, read or do yoga in the gardens, meditate under the evergreens or write in a hammock by the pond. You can even create your own Soul Art in a session with Claire.
Wander the halls, enjoying the variety of original local art. Chat serendipitously with other guests or enjoy your privacy.
Next morning awaken to locally roasted freshly brewed coffee or Organic teas, then enjoy a hearty rustic breakfast basket that's included with your stay.
Whether you're staying on or heading out on an adventure, you're ready for whatever magic life throws your way. Enjoy!

Where the Columbia River Gorge Meets Oregon's High Desert
The expanse and simplicity of the country with wide open meadows, big sky and majestic mountain generates a clarity of mind and heart that settles the soul.
With 300 days of sunshine, it's a great getaway. After a short drive, you'll feel like you're a world away. Car Free? Now, you can bicycle here.
We're centrally located in the Columbia River Gorge, just 13 miles (21 km) south of The Dalles. A quick 1 hour, 40 minutes east of Portland, 3+ hours from Seattle, and 2 hours from Salem and Bend.
Explore the area:
Near the playground of majestic Mount Hood, we're surrounded by rolling green and golden hills, vineyards, fruit orchards, and the mighty Columbia and Deschutes Rivers. There are so many amazing places to explore nearby.
If you're a culture lover, you'll appreciate the original art throughout our hotel. Nearby visit the world-class Maryhill Museum, Stonehenge replica, The Dalles Art Center and Columbia Gorge Discovery Center.
Plus there are great wineries, breweries and cideries all nearby for tasting .
Whether you are alone, with your sweetheart or a gaggle of girlfriends you can create the rejuvenation experience you need. While there's plenty to keep you busy, you might relish a whole lot of nothing, too!
Let Us Curate Your Experience
We offer wellness session at Bliss at the Balch Spa as well as several special packages. See the options on our Special Packages page:

Planning Something big?
The Balch Hotel is an excellent spot for outdoor weddings, reunions, retreats, business meetings, bike trips, car clubs or a romantic getaway for two. Winter weddings, retreats, engagements and elopements are cozy and charming.
Please Note:
The Balch is a place that inspires personal re-connection and rejuvenation …. To help ensure a peaceful environment for our guests, we unfortunately do not allow small children.
We do have a limited number of pet friendly rooms. Call 541.467.2277 and ask about your room option.

---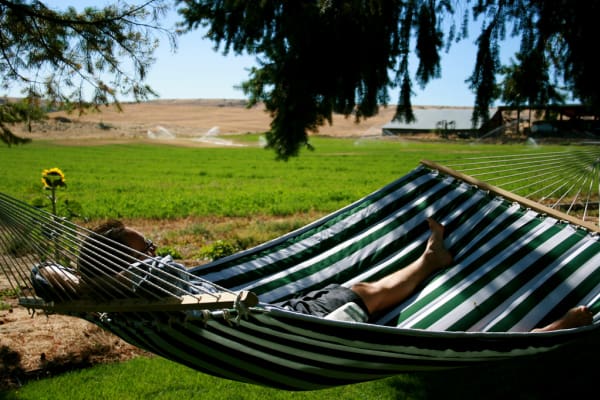 Why You Should Book Direct
Best Rate & Amenities Guaranteed
We offer many extras with your stay when you book direct:
Free Wifi
Gourmet breakfast made from scratch
Fresh baked cookies upon your arrival
Book Now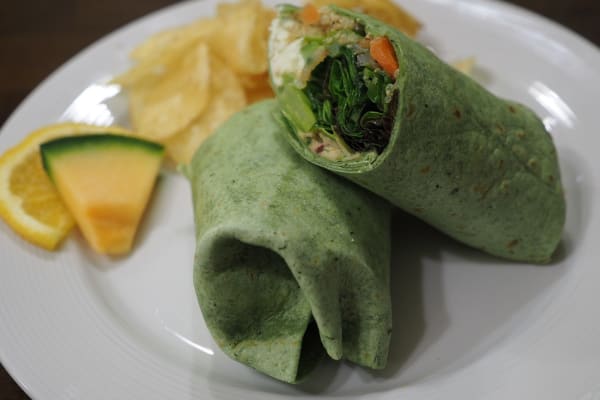 Join us for a delicious dinner
Fresh, light, local
As our overnight guest, you no longer have to leave the grounds to satisfy your hunger. We heard your pleas and we're excited to offer you an option for mid-day and evening meals--updated seasonally and with specials on the weekends.
See our menu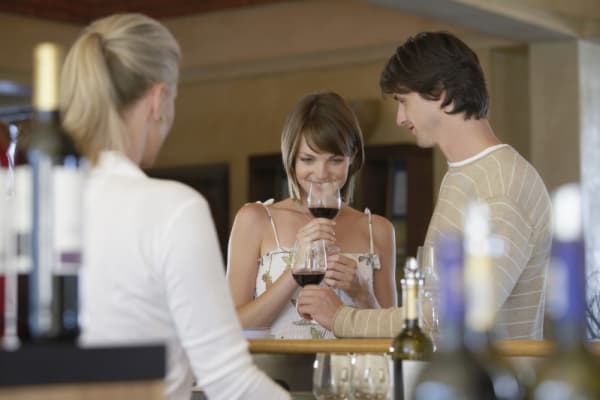 We always have something happening
From weekend packages to evening events; we keep it interesting
Doing interesting things makes life richer. Check back often: we're always adding new experiences to excite & inspire you.
Explore Events
---
---
About Your Stay
Get ready to relax
At the Historic Balch Hotel we purposefully create spaces for you to unwind, reconnect with yourself, partner, or group, and we work hard to make certain you can relax. Our mission is to create the best guest service for you.
While that's our philosophy, let us give you some practical examples.
We welcome you with homemade chocolate chip cookies, baked fresh every afternoon! They're made from scratch and not rolled out from a can or tube.
When you walk up to your room you'll notice no elevator, TV's or phones. (We do have free Wifi and on-site parking. We all have our limits.)
A rustic breakfast basket is included with your stay and served every morning from 8:30-10am. (Coffee and tea are available around 8am.)
We've created outdoor spaces for you to soak in the warm sunshine, gaze at the open fields, and Mount Hood sunset. The hammocks are great spaces for you to read, daydream (remember watching the clouds?) or even nap.
The Balch Bistro offers Happy Hour specials daily from 2pm to 5pm. Our dinner offerings start at 5pm till 7pm. Our menu is simple but delicious with fresh local and mostly organic ingredients. (See the Dine page for details.) Enjoy your meal outside on our patio or in our dining room, as well as take away options
You might also enjoy a glass of locally sourced wine or beer at our bar or in the parlor, with a slice of coffee-infused chocolate ganache cake. (It's the best.)
For more extensive offerings--limited but classic--walk nearby to a few local establishments in Dufur. Or head into The Dalles (15 minutes), Hood River (30 minutes) or Maupin (30 minutes). We can help you sort out the options.
Call us directly to ask about rooms 541-467-2277 or


.
When you call to make a reservation we might sound nosy, but we're simply trying to discover how to enhance your trip! We want you to enjoy the amazing activities, experiences and scenery in and around our hamlet.
We can recommend wineries, cycle routes, hiking, eateries--we've even surprised guests with personalized anniversary, birthday or engagement treats. That's what nosy gets you at the Balch.
Come visit us on the sunny side of the Gorge and enjoy the Balch experience yourself. We take pride in finding ways to exceed your expectations.
THANK YOU for choosing us....
Josiah, Claire & the Balch Hotel Staff

A Note About Inclusivity:
At the Balch we offer authentic hospitality and strive to make a difference in the lives of the people we touch every day. As leaders and visionaries in hospitality, we welcome guests from all walks of life and offer a warm welcome to all, regardless of race, religion, ethnicity, sexual preference or gender affiliation. In a small, rural, conservative community it feels important to be explicit about this.
We cultivate a culture where everyone is embraced and valued for who they are so they can be their best—staff and guests alike. We value diversity because we know this makes life more interesting and everyone benefits. All of this is a long-winded way to say: you're welcome here.
Book Now
---
Come Find Us
Where the Columbia Gorge Meets Oregon's High Desert
---
Sign Up Today
Be the first to learn about our seasonal promotions and special deals via email.
By clicking "Sign Up" I agree to the Terms of Service.
TripAdvisor Reviews
We strive to provide an exceptional level of service for every guest, and are proud to have a 4.5-star rating on TripAdvisor.
View Reviews