Upcoming Events at the Balch
Doing interesting things makes life richer
April
May
June
Wildflowers and Wine Weekend
April 28 - 30, 2017
One Room left! Call now.
Hike, Explore & Relax in Nature
The Columbia River Gorge is, um, gorgeous any time of the year. But our region is especially noted for its exquisite beauty and unparalleled access to fields of wildflowers in the spring.
Join us as we partner with Friends of the Columbia Gorge for the second year to create a memorable Play and Stay Weekend for you.
We're beyond excited to offer you this exquisite opportunity to enjoy the floral gems of the Gorge led by local naturalists at exclusive locations not available to general public!
Experience two full days of hiking, two different visits to wineries for wine tasting, picnic discussions, a Northwest Artisan feast, and evening presentations designed to enhance your knowledge of the wildflowers and wine in the region.
With your package, an artisan dinner and yummy lunches are provided. Memorable and serendipitous exchanges with other guest/participants to be expected, but not required! Book your Play & Stay weekend soon - last year sold out fast!
Weekend Itinerary
Friday: Arrive in afternoon or evening and have dinner at the hotel (or before you arrive). We'll start with a a wine and dessert reception to meet and mingle with other guests. An evening presentation will welcome and orient you to what's in store for the weekend.
Saturday: Enjoy breakfast at the hotel (included), then set out for a scenic hike on a private vineyard loaded with spring wildflowers.
Enjoy a custom boxed lunch for a lovely picnic at this gorge-worthy location.
Then, join the vineyard owners and winemakers for a private (and rare!) wine-tasting with and continue the day's conversation of wildflowers and wine.
Return to the Balch Hotel Saturday afternoon and enjoy a luscious, Northwest-local themed feast at the hotel that evening. Sip local wines paired with the meal.
After dinner we'll hear view a multi-media presentation on wildflowers of the Columbia Gorge.
Sunday: After a leisurely morning breakfast (included), we'll caravan to picturesque Mosier Plateau, a Friends of the Columbia Gorge Land Trust property, for another beautiful wildflower hike.
Enjoy your picnic boxed lunch (provided) on trail while looking out over the Columbia River with views up and down the Gorge.
Afterward our hikes, we'll head to a local winery for wine tasting (optional) and socializing with other guests to conclude this great weekend.
Package for Two Includes:
Two-night stay at The Historic Balch Hotel with gourmet buffet breakfast each morning
Exclusive hikes led by local experts
Friday night and wine dessert reception and presentation
Picnic lunches Saturday and Sunday
Gourmet dinner and multi-media presentation Saturday night
Traditional room: $349 including tax and gratuity (a $389 value)
Modern room (with bath): $449 including tax and gratuity (valued at $521)
To Book this Play & Stay Weekend:
1. Book your weekend lodging package with the Historic Balch Hotel by phone: 541-467-2277 or you can book online here. Choose a room for Friday, April 28 through Sunday, April 30 and you can add the package all at once.
2. Contact Friends of the Columbia Gorge Outdoor Programs Coordinator Kate Lindberg: katel@gorgefriends.org or 971-634-1265 with questions.
Art Parties
Indulge Your Creative Spirit
Express your creativity, with wine and art-making with a social twist. Bring a date or come solo and meet friends here.
We'll paint, nibble, sip and play, under the expert guidance of local artist and art therapist and Balch Hotel co-owner, Claire Sierra, MA.
Absolutely no experience required. Everything you need is provided! You can even customize the background to fit your décor. (Optional mixed media techniques, too!)
Leave with your own original art work. Yummy food, local wine, beer and other beverages are also available for purchase (not included.) A fun, creative evening out.
Spend the night at the Balch as the start of your own personal creativity retreat. (You can keep painting here all here weekend, you know.) Call or reserve a room at www.BalchHotel.com
$40.00 includes all art supplies and instruction. Claire has over 22 years experience facilitating creativity based retreats and workshops. Questions? Call Claire 541.659.7284 or email: Claire@MagdalenePath.com.

Choose Your Location:
Stave & Stone Tasting Room, Hood River: Wednesday April 26, 6:30-9pm
Paint "Peacock Feather" (shown above)
$40.00
REGISTER HERE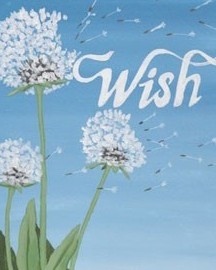 Thursday May 11, 6:30-9pm: The Balch Hotel, Dufur
Paint "Wish" (shown above).
$40.00
REGISTER HERE
Other venues coming!
Jam Night
Friday, April 21, 6:30 - 9 p.m.
Join us for a monthly open acoustic jam in the parlor of the Balch with proprietor Josiah Dean and other local musicians. Fun, casual supportive environment.
Bring your favorite instrument and share the tunes. We'll even have extra percussion to play if you don't have yours.
Or just show up and enjoy dinner, a beer or wine and listen.
FREE (other than your food and beverage purchase)
Friday, May 12, 7 - 9 p.m.
Crafting Poems with Punch
June 1 and June 2, 2017
In this annual two-day Dufur Poetry workshop with Penelope Schott, the focus is on strong first and last lines.
Explore ways to immediately draw a reader into your poem as well as how to bring that poem to a memorable closing. We will emphasize taking risks and maybe even being a little outrageous in our new work.
The workshop will include examples, writing exercises, poetry sharing and critiquing. You'll have an evening poetry reading and party at Penelope's cottage in Dufur. You'll be asked to bring some finished--but not completely satisfactory--poems to mess around with.
Join a circle of experienced poets in the cozy elegance of the parlor at the historic Balch Hotel, a boutique destination amidst the wheat fields of Dufur, Oregon, that overlooks Mount Hood.
Thursday June 1 and Friday June 2, 2017
Fee: $150 Plus cost of hotel room and meals (not included.)
To Apply and Register contact: Penelope Scambly Schott
cell: 503-819-0975 email: penelopeschott@comcast.net
Reserve your hotel room: www.BalchHotel.com or 541.467.2277

Note: This workshop is for people who are serious about writing poetry, with some basic experience. Registration will be limited to ten participants so that everyone gets time and attention.
Sisterhood Supper
Women's Dinner Party
Do you crave more time out with a few girlfriends? Experience a new quarterly space where women connect, laugh and have inspiring conversations.
Feminine energy is a powerful positive force we're cultivating now.
Join a big table, order dinner, drink wine and savor dessert for a sweet time with new friends in sisterhood. Bring a friend or come alone.
Dinner available from our local/organic Light Fare menu (plus specials), along with local wine, beer, cider, and other beverages. FREE (Dinner and drinks not included)
Second Thursday every other month:
June 22, 6-9pm (But please, arrive/leave as your schedule allows)
RSVP, PLEASE!
CALL 541.467.2277
email: info@BalchHotel.com