Boogie at the Balch
Summer Outdoor Concert Series
One Friday a month we'll feature local musicians who will share their talent al fresco. Enjoy dinner, wine, beer and other goodies, as you sit on the patio or lawn.
Friday, May 27, 7 - 9 p.m.
Kit Garoutte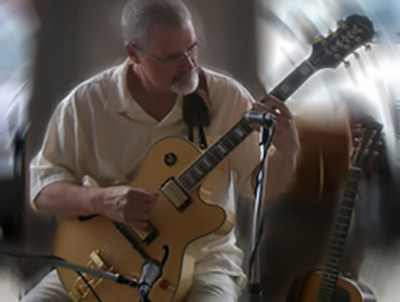 Kit Garoutte is respected throughout the Pacific Northwest as one of the most versatile guitarists around. He's also engaging and entertaining — delighting fans of all ages and tastes. Kit is a passionate composer and singer/songwriter. He shares colorful moods and stories while sprinkling expressive, inventive fingerstyle guitar orchestrations. He ranges from jazz, pop, classical, blues, folk, funk, rock, and new acoustic, appealing to audiences with a style that's all his own.
Friday, June 17, 7 - 9 p.m.
Mayfield/Powers
This duo plays a sweet mix of Americana style and original singer/songwriter tunes. Julie Mayfield plays with Fields of May from Stevenson, WA among other projects. Fields of May played the Balch last year and was well-loved. Bruce Powers played with Dryland Farmers in Portland for several years and now has his own group called Dryland, of which Julie is a member.
Friday, July 8, 7 - 9 p.m.
PT Barton
PT Barton is a musician and songwriter who has called the Columbia Gorge home for over 20 years. Drawing influences from traditional folk, bluegrass and country, he's partnered with alt-folk acts such as Mumford & Sons and The Lumineers. It's not unusual to find Barton playing multiple instruments simultaneously, in an energetic and spontaneous performance. He quips, "For me, music is a way of being completely in the moment. That's when it feels true." Weaving a variety of sounds and influences into his shows, this one-man act is always unique. You can learn more at facebook.com/Ptbartonmusic/
Friday, August 12, 7-9 p.m.
McDougall
McDougall's imagination often dwells in the very real places of his past, present, and the possible future. His songs might seat you by a coffee-can fire in the middle of a dry California river-bed, pull you up onto a freight train in the lush spring-time of the Northwest, raise your voice in hymn with family on a Thanksgiving afternoon, or hasten your good-bye to civilization, as you ramble on with all you possess on your back. Inspired by the word of God, family, friends, fellow workers and travelers met along the way, McDougall's music carries on the tradition of oral history and folklore as a part of everyday life. Find out more at: mcdougallmusic.com.
Friday, Sept 23, 7 - 9 p.m.
PT Barton and Ryan Kolberg
Paint and Pinot for the Artful Soul
June 10
Art parties have taken the Gorge by storm. Don't be left out!
Enjoy an evening of creativity, wine and play at the Balch Hotel. Bring a friend and meet new ones here. We'll paint, eat, sip and play.
Painting is easy-peasy -- absolutely no experience required...Everything you need is provided! You leave with your original masterpiece.
Yummy food, local wine, beer and other beverages are available (not included) Enjoy a fun, creative evening out. $40.00 fee includes all art supplies and instruction. June 10, 6:30-8:30pm
Register at: www.artontheriver.events Questions, call Nina 503-701-8959