Upcoming Events, Retreats & Workshops
Doing interesting things makes life richer
December
January
Paint & Pinot at the Balch Hotel
December 9, 6:30 p.m.
Enjoy a fun evening of creativity and self-expression. You'll paint, nibble, sip and play.
You'll be expertly guided this month by local artist Nina Buckley, to paint: "Red Forest" . Absolutely no experience required! Everything you need is provided.
Enjoy locally sourced menu options, local wine/beer and other beverages available for purchase (not included.)
It's a fun, creative evening out. Bring a friend and leave with new ones.
$40.00 Includes all art supplies and instruction.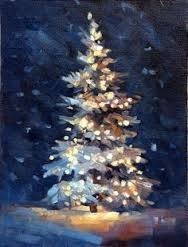 December 16: Holiday Trees


Register at: www.artontheriver.events
Questions for Nina or to Register by phone: 503-701-8959
Reservations or Questions for Balch Hotel: 541.467.2277
Dufur Hometown Christmas
December 10
Experience our small-town classic Dufur Hometown Christmas. Early in the day there's a Christmas craft bazaar, photos with Santa, and special seasonal treats offered at Kramer's Market and other spots in Dufur. Hear live music at the Balch by the Dufur Boys at 2:30 and then have front row (balcony!) seats for the lighted tractor parade at 4:30 right out our front doors! Reserve rooms early this weekend is one not to miss and sells out.
Girls' Night Out: Women's Dinner Party
December 15, 6-9 p.m.
Do you love dinner out with a few girlfriends? How rare is it?
Our monthly dinner is a new social space for women to connect, laugh and have inspiring conversations. Come for dinner, and be nourished by delicious food and drink as well as nurturing conversation with other women.
Dinner offering will be our usual local/organic Light Fare menu (plus specials). Yes, we offer vegetarian and gluten free options. Enjoy a glass or two of locally sourced wine, beer, cider, and other beverages.
Join a big table, order dinner, drink wine, savor dessert as you meet new women or get to know girlfriends better.
Pure femme fun. Bring a friend or come alone and meet new ones.
FREE (Except for your food and drink, of course.) EVERY THIRD THURSDAY OF THE MONTH.
Christmas at the Balch
December 25
Why cook? Join us for a cozy winter holiday. Walk the frosty fields, lounge with a good book, play games, sip wine and tea, and mingle with friends just met. sip wine or beer from our new bar, cozy up with your favorite locally sourced cuppa, do puzzles.
Enjoy a wine and cheese Innkeepers reception, then an elegantly simple Christmas feast, updated with artisanal flair. Mostly locally sourced. Our tentative menu includes: sage and tarragon encrusted ham glazed with porter mustard, OR cranberry glazed grilled Salmon, wild rice with roasted pecans, roasted winter squash, Organic winter greens salad, Dark Chocolate Mousse. Mmmm. Suggested wine pairings available. (gratuity not included.)
New Years' Eve
December 31
New Year's Eve 2016: Dinner and Story Slam at the Balch. Do you have a story in you waiting to be told? We're picking up a Balch tradition of storytelling on New Year's Eve, ala The Moth Radio Hour. (Are you an NPR fan too?) Anyone who wants to tell a story can participate. (It's low key and super fun!) This year's theme: "Never Thought It Would Turn Out This Way."
But first: meet and mingle in the lobby and at the new bar (!) for appetizers and no-host wine/beer from our local list. Then we'll move to the dining room for a fabulous 3 course feast. (Menu on its way, but we know it will be yum!). We'll play a fun simple warm up game. Then we'll move to the parlor, where we'll lounge with celebratory beverages and listen to stories spun from gathered guests. We'll vote on the best one (Prizes?! Wait and see.) We'll savor dessert and a sparkling wine toast as close to midnight as we can muster. Last year we voted and toasted at 11:20! $65 per person (gratuity not included.)
Own Your Future: Strategic Planning Retreat
with Stephanie Hartman
Your business is surviving, but at what cost to your mind, body, and relationships? A catalyst enables a significant business reaction to proceed at a faster rate or under different conditions than otherwise possible.
Are you ready for a catalyst in achieving an amazing, not too distant future?
Experience "Start to finish" a 2-day Strategic Planning workshop for a fraction of the cost that big businesses pay for this exact program. You and your business partner will develop a compass for running your business.
Clarify your IDENTITY
Dream an INSPIRING FUTURE
Analyze the CURRENT STATE
Set near-term GOALS
Select STRATEGIES to achieve them
Create an ACTION PLAN with tasks and dates
First time participants will have support to create work products from scratch. Past participants will revisit and refresh their work products and get additional content. Exercises are updated each year. So returning participants benefit from new insights.
January 10 & 11, 2017 (Version 2.0 for RETURNING participants ONLY)
Day 1 will be strategic planning
Day 2 you will begin working towards your near term goals. This will include product and pricing updates, implementing time management improvements and marketing planning for the year.
January 24 & 25, 2017 (Version 1.0 for NEW participants)
at The Historic Balch Hotel in Dufur, Oregon
Cost Per Business:
Earlybird price $395 (Register by 12/1), Regular price: $475.
Includes tuition, breakfast, lunch, & overnight accommodations (1 traditional Queen room) at the Balch for up to 2 people per business.
Upgrade to Queen with private bath for $40. Additional Traditional Queen room is $75.
Here's what previous participants had to say about the OYF retreat:
This was awesome and has definitely helped us focus our efforts!
The goal setting techniques are very empowering.
Great balance of time management and flexible flow. Group instruction and sharing, private quiet time, and one-on-one time with you. You balanced all of our needs.
You were generous with time and attention. I appreciated that you shared additional concepts and tools as we needed them. The Hartman Performance Diamond was great for thinking about employee issues.
Good stories and examples. I loved the charts and drawings too.
The materials were fantastic. I'm a fan of big paper and colored markers! The color coded notebook and emailed templates for us to fill in were super.

Register for classes in 2 steps:
1) Complete the registration form through this link: https://docs.google.com/spreadsheet/viewform?fromEmail=true&formkey=dFREb3htcW9EZ2tfUWpYZWp3YTcwOUE6MQ
2) Mail check to 202 Oak Street, Suite 100, Hood River, OR 97031
Registration is not complete until payment is received.