Girls' Night Out: Women's Dinner Party
October 20, 6-9 p.m.
Do you love dinner out with a few girlfriends? How rare is it?
Our monthly dinner is a new social space for women to connect, laugh and have inspiring conversations. Come for dinner, and be nourished by delicious food and drink as well as nurturing conversation with other women.
Dinner offering will be our usual local/organic Light Fare menu (plus specials). Yes, we offer vegetarian and gluten free options. Enjoy a glass or two of locally sourced wine, beer, cider, and other beverages.
Join a big table, order dinner, drink wine, savor dessert as you meet new women or get to know girlfriends better.
Pure femme fun. Bring a friend or come alone and meet new ones.
FREE (Except for your food and drink, of course.) EVERY THIRD THURSDAY OF THE MONTH.
The Sovereign Self: Contemplative Writing Retreat for Women
Friday, October 21 - Sunday, October 23
with Dawn Thompson of Portland Women Writers
When you sit on the throne of the Sovereign Self you are self-governing, powerful and move through the world with grace. You act in accordance with your Soul's purpose and remember you are the author of your own life story.
In order to connect with your expansiveness and authenticity you must have opportunities to step away from the demands and loves of daily living. Women thrive when they gift themselves time and space to breathe, to be surrounded by beauty and when they honor their creative voice.
Gift yourself an inspiring weekend retreat this fall with long-time Portland Women Writer facilitator and writer Dawn Thompson at the charming and intimate Historic Balch Hotel located in the lush, golden hills of Oregon's Columbia River Gorge.
The sanctuary of this retreat will offer you the opportunity to reconnect deeply with your Sovereign Self through these powerful doorways:
Prompted writing to dive deeper into meaning and reflection of your authentic truth.
Sharing story to enable your voice to be heard and valued.
Guided meditation to connect you deeply to your inner wisdom.
Time in nature as well as silence to hear the call of your spirt.
No writing experience necessary.
For more information or to sign up visit:
or contact Dawn at: dawn@pdxwomenwriters.com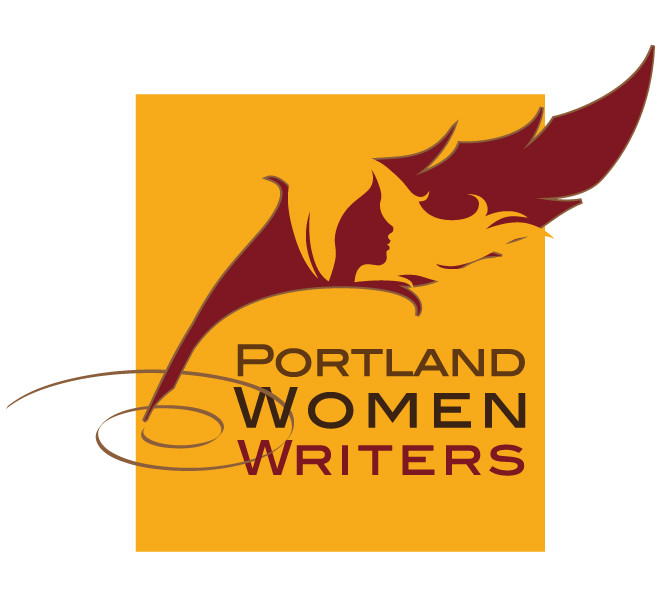 At Portland Women Writers, our passion is to offer a safe environment for you to access your creative power and express your authentic voice. Our writing workshops and retreats give you the opportunity to share stories in a fun, transformational, and vibrant community. We offer breathing space for creative expression for beginning as well as seasoned writers of all ages and backgrounds
Paint & Pinot at the Balch Hotel
November 18, 6:30 p.m.
Enjoy a fun evening of creativity and self-expression. You'll paint, nibble, sip and play.
You'll be expertly guided this month by resident artist, art therapist (and Balch Hotel owner) Claire Sierra, to paint: "Pair Up" (shown here). Absolutely no experience required! Everything you need is provided.
Enjoy locally sourced menu options, local wine/beer and other beverages available for purchase (not included.)
It's a fun, creative evening out. Bring a friend and leave with new ones.
Yummy food, local wine, beer and other beverages are available (not included)
$40.00 Includes all art supplies and instruction.
November 18: Red Forest
6:30-8:30pm
Questions or Register by phone: 503-701-8959
Reservations or Questions for Balch Hotel: 541.467.2277
Upcoming Events:
Healing Temple Day & Retreat
Sanctuary for Women
Are you long overdue for a day devoted to your own nurturing?
Do you need to slow down, recharge your batteries and get some perspective on your life?
Join us in The Healing Temple: an intensive, yet spacious, guided event that is a cross between a meditation retreat, a ritual, and a healing spa.
You are invited to surrender into Receiving: to be nourished, supported and witnessed within an intimate group of fifteen women in a many-layered experience that has the feel of a day-long ritual. You will spiral many times through the choreographed rhythm of this mostly-silent day.
Receive a variety of mini-sessions from a skilled team of 5 Healing Practitioners who will help catalyze and integrate your experience; you will reflect, alone, with your journal and colors; and you will have opportunities to share, in a small, facilitated group.
This will be your time to explore, shift, or otherwise transform something that is "up" for you, in your life — all in a Container that is held and tended by 7 staff.
The Day of Sanctuary is designed so that you can come for the day, and drive home. However, The Balch Hotel is excited to offer the first-ever Healing Temple Retreat Option — where you can stay Friday and Saturday nights! This would give you a chance to really sink in to your experience… to receive the benefits of integrating the day before you head home. We'll offer pre- and post-Temple experiences for those arriving on Friday night and departing on Sunday — at no extra cost. Consider gifting yourself the time — and create a 3 day retreat.
Retreat Option:
Friday afternoon or evening: Arrive the night before, so you can settle in. Relax and be ready for our 10 am start time with no stress or struggle, after a delicious Balch Hotel gourmet buffet breakfast. Meet other women who will be your sisters on this journey of self-care and renewal. Enjoy some nibbles in the parlor or have dinner at the Balch Hotel or at a restaurant within easy walking distance in Dufur.
Saturday: You will be guided on your temple journey to nourish and rejuvenate yourself. (As described above)
Evening: You'll have the evening to relax and digest your experience. You might want to connect further with the ladies from your journey or give yourself the time in solitude, to process and reflect. Take a walk or draw a hot bath in a clawfoot tub. Have dinner on your own, or shared with others at the hotel or in the village of Dufur.
**We may offer an evening circle or activity if there is interest from the group.
Sunday: After a delicious Balch buffet breakfast, you'll gather in circle to deepen and debrief about your experience. Share as you like. We'll do a brief ritual to create closure and intentions that support and empower your next steps. After that, you're free to continue your stay and enjoy the grounds... or begin your travels back home.
For Details and to Register:
Healing Temple Day: Saturday December 3: $425 before 11/11, $475 after 11/11 (Lodging not included.)
To see more details and book your room for a 2 or 3 day retreat December 2-4, 2016: www.BalchHotel.com